The World's Most Affordable Electric Car Might Be Coming To The Auto Expo!
---
Great Wall Motors will showcase the Ora R1 at the expo to gauge public response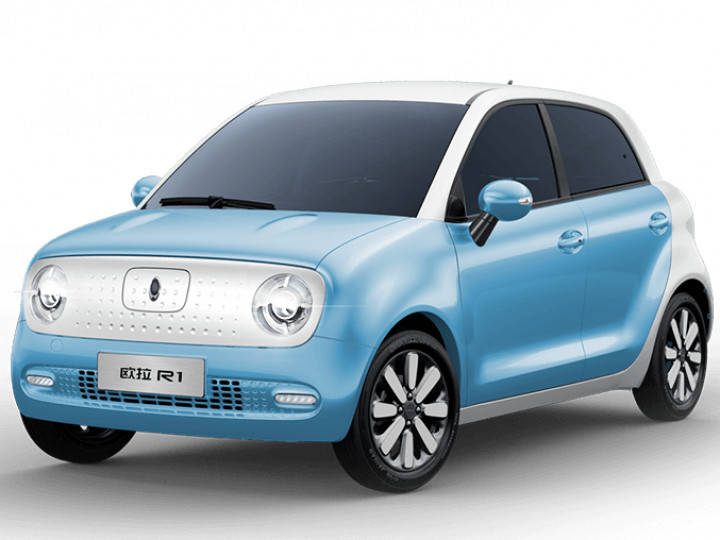 In China, it comes in two battery sizes: 33kWh and 28.5kWh.
The R1 has an NEDC-tested range of 301km-351km.
It has a subsidized price of Rs 7.13 lakh to Rs 8.27 lakh in its home market.
If launched in India, the Ora R1 will rival the Tata Tigor EV and the upcoming Renault electric car.
Chinese manufacturer Great Wall Motors will showcase its entire Haval and Ora lineups in India at Auto Expo 2020 (link to story). GWM had announced its Auto Expo debut with a picture of the Haval H9 and H6 SUVs and Ora R1 on its Twitter page on December 31. Among the 13 cars will be the world's most affordable electric car, the Ora R1, which retails for a subsidized price of Rs 7.13 lakh to Rs 8.27 lakh in its home country. GWM will be predictably cautious about foraying into the sparse Indian electric vehicle (EV) market. Yet, we have reason to believe that the R1 could accelerate EV adoption in India.

India is no stranger to affordable cars. The first Suzuki SS80-based Maruti Suzuki 800 was a revelation in a world of bulky Ambassadors and unreliable Fiats. More recently, we had the Tata Nano which idealized simplicity. The Nano had all the ingredients in place -- a tiny, frugal engine, a cavernous cabin, and a small footprint. The Nano didn't work because it was the most basic package you could get in a brand new car. Even in India, where buying a used car is a risk few entry-level buyers can afford, the Nano had alternatives.
Can the R1 be a better performer than the Nano? It has its shortcomings, like the limited 102kmph top speed. While this is as high as speed limits go in this country, all potential internal combustion rivals to the R1 can go faster. At 3.49m in length, it is shorter than even the Maruti Suzuki Celerio. Most R1 buyers will have to charge at home since the fast-charging network in the country is underdeveloped even in larger cities.

The Ora has several tricks up its sleeve to woo buyers. It has all the equipment you'd expect, and then some. There is a 9-inch touchscreen which can take voice commands. Even the base model gets two airbags, ABS, reverse parking sensors and camera, tyre pressure monitoring system, and hill start assist. It has electrically controlled (manually folding) wing mirrors, 4 speakers, Bluetooth telephony, and connected car features as standard. The top-spec 'Goddess Edition' model comes with autonomous emergency braking and six airbags.
Power, you ask? The R1's motor makes a meagre 48PS of power but an acceptable 125Nm of torque. It draws from a 33kWh battery (28.5kWh in the base model). You can charge the R1's battery to 80 per cent at a fast charging station in a claimed 40 minutes. All variants come with battery heating (to aid low-temperature driving) and brake energy recuperation.

Thus, the Ora R1 isn't easy to dismiss even for the most conservative Indian buyer. It is an electric car which costs as much as a compact combustion car but has lower running and maintenance costs. We will have to wait until the Expo to hear GWM's plans for Ora in India. Fingers crossed, this could be the car to mobilize electric four-wheelers in the country.
Add Your Comments
View all comments