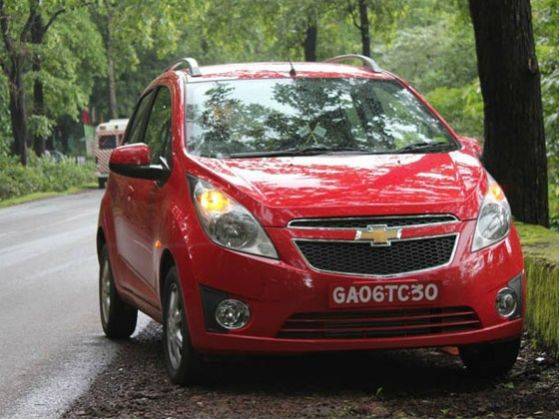 Diesel's dream run in the Indian market appears to have come to an end. Auto financiers and car marketers say the rush for diesel cars has fizzled out and most diesel models are now off the waiting list and on to the discount heap. And, the confusion over the fuel policy has potential consumers worried that the government may slap a diesel tax or hike prices of diesel suddenly. That in turn has taken some sparkle off diesel vehicles.
"The new trend is that even diesel vehicles are not moving that fast and dealers of most diesel models are stuck with stocks," said Ashok Khanna, senior executive V-P and business head-auto loans, HDFC Bank. "December is traditionally a dull month and this year has been slow till four-to-five days ago when the flows began to pick up speed. The footfall in dealerships are not going up as expected — buyers seem to want to defer their purchase."
Car marketers say the problem is that the fizzling of diesel demand has not led to a rise in demand for petrol vehicles either. "Earlier all diesel vehicles had a waiting list but now most of them, except a few exceptions, are on discount and demand for diesel models is under a lot of stress," said Mayank Pareek, COO, marketing and sales, Maruti Suzuki.
Reduction in the price gap between petrol and diesel has also taken some of the diesel lure away. "At its peak, the diesel-petrol fuel price gap was around Rs 26," said Pareek. "Now its down to Rs 20. Though diesel sales are still more than petrol, they are slowing down too and the numbers will start to show up by March," he added.
Car marketers say uncertainty over the fuel policy has also shaken confidence of buyers. "Diesel demand started to slip when its price went up by Rs 5 per litre," said P Balendran, spokesman, General Motors India. The slide is visible in GM's own bestselling Beat model, which is available in both petrol and diesel versions. "Earlier the diesel-petrol ratio in Beat variant sales would be 85:15 but now it's 80:20 as diesel demand slips," said Balendran.
That, he said, is also one of the reasons that has kept December demand lower than usual despite the discounts continuing since October. "The uncertainty over the fuel policy has impacted buyer sentiment," he added. Otherwise a discount range of Rs 20,000-1.5 lakh across different segments would make this the best month to buy a car.