Alpina-based Sportier BMW XB7 In The Works!
---
The Alpina XB7 SUV was spied scorching the Nurburgring and could claim the title for the 'World's most powerful production-spec diesel engine.'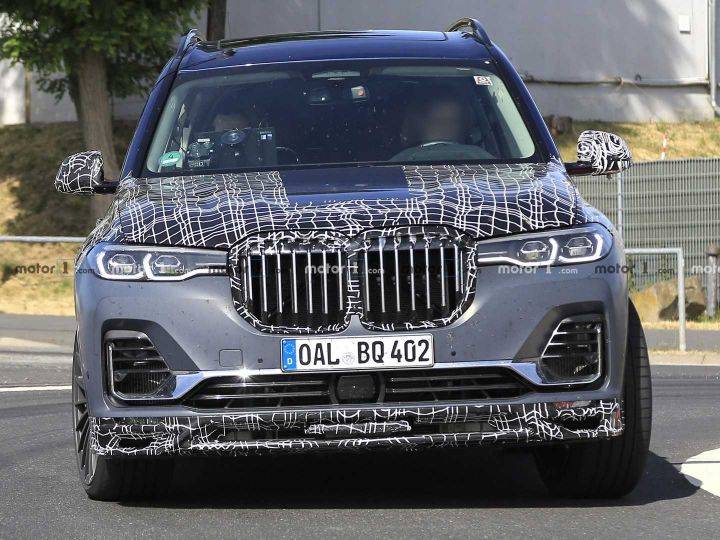 The XB7 could come with a 4.4-litre V8 petrol and 3.0-litre six-cylinder diesel.
It gets lowered suspension and sleek rims for a sporty look.
The Alpina XB7 is expected to launch in foreign market by September.
India launch highly unlikely.
The just launched BMW X7, the largest SUV from Bavaria, already oozes luxury and technology from every pore. But imagine an X7 that turns it up to 11 and redefines the term 'sporty,' even by BMW standards. Alpina, the revered tuning firm that has made a name for itself with its high performance Bimmers, is working on exactly that: a sportier X7. It is called the XB7, and it has been spied scorching the 'Ring!
According to reports, the Alpina XB7 is expected to come with two powertrains. This is because it will cater to two markets with wildly varying tastes: the United States (Petrol) and Europe (Diesel). The US model is expected to come with a 4.4-litre V8 developing more than 600PS, which should help the luxury barge post a 0-100kmph time around 5 seconds.
On the other hand, considering Europe's love for diesel, the Alpina XB7 could come with a 3.0-litre quad-turbo diesel unit developing around 394PS and 760Nm. Alpina might add 50PS on top of this by tuning the powertrain. If they do so, the XB7's engine will comfortably lay claim to the 'most powerful production-spec diesel' title, an honour that currently belongs to the Audi SQ7 which develops 435PS from its 4.0-litre V8 diesel unit.
What good is all that power bristling under the hood if ordinary mortals can't differentiate your souped up ride from the plebian X7's on the autobahns? So the XB7 comes with redesigned skirts all around, hunkered down suspension and gorgeous rims shod with low profile tyres. The finishing touches are provided by the blue brake callipers, a nice contrast from the yellows and reds that adorn such exclusive models.
We haven't yet gotten a peek inside. But it is pretty safe to say that Alpina has thrown out the standard seats for something sporty. Think Recaro, Sparco and the likes. And there might also be a sportier 'M' badged 3-spoke steering wheel on offer.
The Alpina XB7 is expected to go on sale by 2020 in Europe, and a few months later in the US. Expect it to feature a price tag north of $140,000 (Rs 96.70 lakh). While it is actually cheaper than the luxurious X7 sold here (a whopping Rs 98.90 lakh) in a straight dollar-rupee conversion, it unfortunately isn't coming to india.
Add Your Comments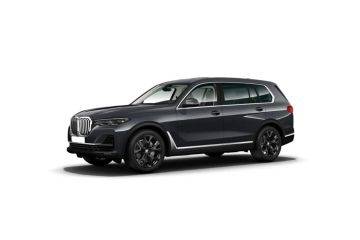 Rs. 98.90 lakh Onwards
Ex-showroom, Delhi
Contact Dealer
View On Road Price