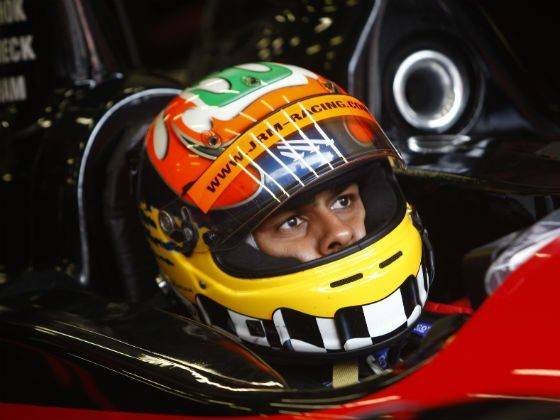 Participating in his first ever 24 Hours of Le Mans race last year, Indian ex-Formula One driver and Formula Asia Champion Karun Chandhok became the first Indian driver ever to complete the historic endurance battle. The Chennai lad along with his JRM team drivers David Brabham and Peter Dumbreck fielded a Honda HPD ARX-03a in the top LMP1 class and delivered solid performances to take the chequered flag in sixth place.
JRM Racing also secured fifth place finishes in 6 Hours of Fuji and 6 Hours of Shanghai. Unfortunately for Chandhok, his team JRM Racing pulled out of the championship just before the start of the season leaving him without a seat for the entire season.
That said, the Indian racing driver did secure a seat for the legendary 24 Hours of Le Mans race with Murphy Prototypes. He will return to Le Mans but this time round in the LMP2 class partnering Brendon Hartley and Mark Patterson. Chandhok has worked with Hartley before when they were test drivers for the Red Bull Racing F1 Team. Although Chandhok has stepped down from the premiere class in Le Mans to LMP2, he now joins a team that was leading the race in 2012 but had to retire mid-way through due to mechanical problems.
Even though Chandhok has joined a new team, will race in a new class and is going to partner two new drivers, he now brings to the table sufficient experience after participating an entire season of World Endurance Championship last year.