Volvo XC60: Road Test Review
---
We struggled to find a flaw that'd put us off from buying one on our first drive. Did living with it for a week change our opinion?
Hard To Fault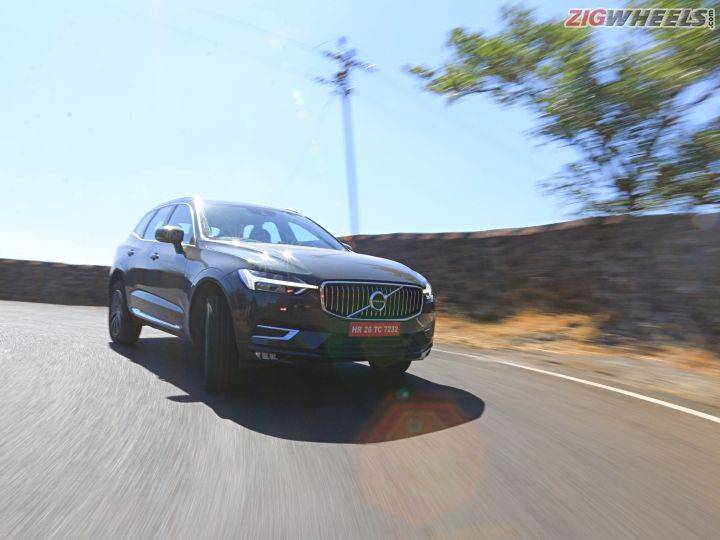 There's a gentle tug on the steering wheel. The little steering icon on the LCD instrument cluster is now green. That's the Volvo telling me it's now sure it can steer itself, but I'm not. Should I? The thought of letting go of the wheel is really eerie. But hey, it's managed to keep pace and distance for nearly fifty kilometres — all by itself. The system can be trusted, I think to myself. Take a good look in the mirrors to ensure the coast is clear, take a deep breath and off come the hands.
EEEEP!

The Pilot Assist works. It just does. It managed to steer around a couple of bends in the ghats of Lonavala. Yes, it did eventually give up. But, that's got more to do with the fact that the lanes are inconsistently marked, and not because it couldn't cope up. When the roads straightened out some time later, the Pilot Assist just worked. It asks you to place your hands on the wheel every now and then, just to make sure you haven't dozed off. And, well, the law mandates it.

The Swede baffled me once again when we were crawling through the Pune rush hour on our way to the office. Surely it'd succumb to the moronic… err… genius drivers and pedestrians of the Oxford of the East, I thought. Nada. It kept pace with the traffic just fine. And while braking seemed a bit juddery and haphazard from the inside, it did come to a halt without causing any panic in the rear-view mirror. Sweet!

When it isn't driving itself, the XC60 ensures you're a better driver. There's lane assist that makes sure you don't stray out of lane. And, if you pull out of your lane to overtake, you always indicate. Speaking of overtakes, there's a blind spot detection system that flashes red when a vehicle is a bit too close for comfort. The Volvo really has its guards up. Sometimes, annoyingly so. The collision mitigation system not only helps you brake, but also swerve to avoid a crash. But there were a couple of instances where we'd have managed without the sudden (and intrusive) braking.

With Level 2 autonomy, the XC60 gives us a small glimpse of what self-driving cars are like. Provided Skynet remains fictional, the future of driving does seem a whole lot more relaxed. Truth be told, we'd be more than happy to let it drive itself because…
..It isn't all that fun to drive
If you're looking at being shoved into the back of your seat gasping for breath while the car flings you into the sunset, look elsewhere. This one is meant to go about without a hue and cry, and it delivers on that front. Pretty much everything feels "just about enough".

The 2.0-litre engine isn't one to set any lap records anywhere. It's a point-to-point commuter, nothing more, nothing less. With 235PS of power and 480Nm, it's powerful, sure. But, it won't tickle your pants. Getting up to 100kmph takes a leisurely 8.54 seconds, and that's with everything set to the most "aggressive" Dynamic mode.

Set it to "Comfort", and the Volvo becomes a lazy lugger. It takes a while before it responds to your inputs on the a-pedal. The torque comes in nice and easy, building speed in a relaxed manner. It'd chug along at triple digit speeds all day, but that split second overtake will still need a downshift or two. Speaking of speeds, the XC60 does a stellar job at masking it. If it wasn't for the heads-up display slap bang in your field of view, you would, more often than not, heavily underestimate your pace. There's an Eco mode as well that drops the ride height a bit to aid aero. But the throttle feels duller still, and makes driving it even more boring. However, it will help you eke out 15.10kmpl on the highway and 11.42kmpl inside the city. Not bad for a hefty luxury-SUV, no?
In other news…
The air-suspension feels at home tackling Indian roads, or even the lack of it. You'd hear the bumps for sure, but you don't feel them with the same intensity. It glides over imperfections without a hiccup, and save for some side-to-side rocking over the really rough stuff, the cabin remains composed. In fact, even in the stiffer Dynamic mode, it still feels perfectly suited for everyday use.

Choose the off-road mode on the screen and you'd find the ride height jacked up enough for you to stick your head inside the wheel well (I tried!). This is also where the Volvo automatically switches on hill-descent control, so you can be a bit relaxed while taking that non-existent gravel road that leads to your farmhouse. This isn't a hardcore off-roader by any means, so don't get too adventurous if you spot slush or mud. Keep it clean…
...and simple

We're sure there's a big poster with those exact words somewhere at Volvo HQ. The obsession with minimalism can only be described as fanatic. The design is classy, and despite having something called "Thor's Hammer" daytime running lamps, there's absolutely nothing that's shouty or over the top. We often crib about designs being a bit too busy. Not this one. There's enough to make it stand out and make a statement, sure. But almost nothing that screams for attention. That, in case you're wondering, is luxury done right.

There's so much to like about the cabin as well. It's well-laid out, and looks oh-so-appealing to the eyes. Remember the cluttered dash from ye ol' Volvos? All of that has been dumped in the trash. The big central touchscreen controls practically everything in the car. The physical buttons for the music are placed right below, and we think they could've been used for something else. Since you can control the audio from the steering wheel anyway, AC controls under the screen would've been a bit more appropriate. Using the screen on the move is plain impossible (and also heavily NOT recommended).

As far as equipment is concerned, it's all there. Nappa leather upholstery, electric adjust for the seats, a massive panoramic sunroof, all ticked. Plus, all of this is standard considering the XC60 can only be had in a single top-shelf Inscription variant. But, there are two highlights that enrich the experience beyond measure.
That's The Spot!

First, the massaging seats. Oh good lord, do they work. You can choose between different massages and set the intensity and speed. Here's a hat tip - switch on the heating for the seats with a slow and intense Swell massage. If that doesn't relax you, we aren't sure what will.

Actually, wait. We do. That's the stellar 15-speaker Bowers & Wilkins audio system. The experience is properly immersive to the point where it makes other audio playback devices sound a bit blah. We discovered new parts to songs we've been hearing for the past decade. Serious. The Volvo actually manages to set the mood for you. Some slow music, nice massage and those ambient lights set to a nice warm yellow, I feel less tensed just thinking about it.
The Basics
Like every other Volvo on sale, the seats come with a double thumbs up from orthopedics. The level of support on offer is borderline impossible. It's sort of surprising considering they don't look particularly comfy.

Room on offer inside the cabin, though, isn't palatial. Akin to other facets of the mid-size Volvo, it's "just about enough". Unless you're well above 6'3", we don't see you having a problem with respect to knee or headroom. The seat squab feels a bit short, which means the underthigh isn't supported all that well. Shoulder room is par for the course, but squeezing three into the rear bench isn't really recommended. The middle occupant won't be too comfortable either because the central armrest makes for a hard backrest, and the hump in the floor eats into footroom. Finally, the door mouth is quite narrow and you'd have to twist and turn a bit to get inside or out of the cabin.
What isn't too much of a hassle though, is loading up the big 505-litre boot. The air suspension drops the ride height so you don't give your lower back a workout. There's the option of dropping or raising it manually as well. Little touches like the parcel tray rolling away upwards, and a proper net to ensure luggage doesn't spill over into the cabin are reminders that the Volvo, under all those luxo bits, is still practical.
Perfect, then?
Err...almost. There are little details that are missing from the Volvo. The rear seats, we reckon, could do with a recline function. The central armrest at the rear has a covered tray that slams shut - a little damping would've been nice. It also misses rear blinds, something that a chauffeur-driven owner would enjoy. Then there's the instrument cluster that displays the trip and efficiency vitals in a corner and not prominently in the centre. And, did we mention the gear action is plain annoying?

Now, this might sound like nitpicking, because that's exactly what it is. But the big miss for most luxury car buyers might just be the badge on the nose. And that's a shame. Sure, there aren't four rings, a three-pointed star or a propellor here, but ask yourself, do you really need that badge? Because, what you've got here is a pukka posh mid-size SUV that gets almost everything right. And what it has in oodles, compared to the big three, is that X-factor. The self-driving tech, the stellar audio system, the massaging seats and that air suspension does what's needed to set the XC60 apart. Yes, it isn't as involving to drive and space at the rear isn't exactly class-leading, but those are trade-offs you can live with.

So, in case you're on the fence about buying one, here's the simple answer - go for it. Because, at Rs 55.9 lakh (ex-showroom), it doesn't really get much better than this.
More on Volvo XC60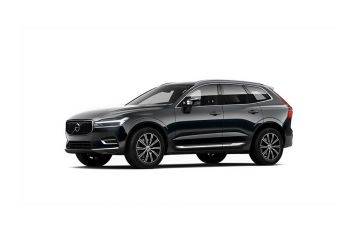 Rs. 60.90 Lakh Onwards
Ex-showroom, Delhi
Contact Dealer
View On Road Price
See what our community has to say!
NEW
India's largest automotive community