Range Rover Velar SE P250: Road Test Review
Mar 14, 2018
Views : 10051
---
In the battle of head vs heart, the Range Rover Velar tilts in favour of the latter. How good of an indulgence is it?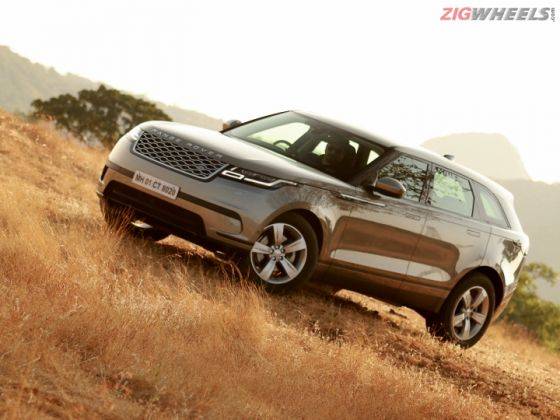 The SUV you see in the image is the brand new Range Rover Velar, specifically, the 250-horsepower petrol SE. It comes to us less than a year after the global unveil and it sits in between the Range Rover Evoque and Range Rover Sport.

The Velar is big, gorgeous, even if a bit polarising, and is guaranteed to make any income tax officer look at you with a turbocharged lust. But it's also a risk. By Land Rover's own admission, this is the most road-biased SUV they've ever made, which is quite uncharacteristic for a brand that's always bragged about off-road ability first and luxury second.

So then, it's got a daring design, loads of gimmicks -- as you shall find out -- and is frighteningly expensive (before the options even enter the fray). But, has it achieved its purpose of being a cool SUV?
First Impressions Are...

… often the last impression, and if that's the case, the Velar's off to one heck of a start. It's as if Land Rover took a hot and delicious bowl of aluminium and poured it straight into a Velar-shaped mould to make one of the cleanest designs of a production car. And it's not just this particular colour that makes us say that. The Range Rover Velar is based on the same aluminium-intensive architecture as the Jaguar F-Pace and 82 per cent of its body is aluminium. Trust us, we can attest to that because the magnetic GPS receiver of our VBOX wouldn't stick anywhere on the body or roof.

There's barely a hint of any cut or crease; the shoulder line is an arrow straight line between the lights of the head and tail. And yet, it is classic Range Rover, with those plus-sized mirrors, the squared-off profile and the rebelliously offset 'Land Rover' badge on the front grille.

And yes, in the interest of keeping the design obsessively clean, the door handles are motorised and flush-fitting. They only pop out when unlocked and even have anti-pinch. Additionally, they're properly chunky and feel durable, so they match the persona of the heavy doors they pull. But then, we'd be remiss if there wasn't some concern expressed. This a nice but not necessary electronic component and we couldn't find any mechanical workaround should there be any issue in the door handle's deployment, so here's hoping they work all the time.
Sheep In Wolf's Clothing?

Not even close. If the body's clean, the cabin is a museum of art for someone with OCD. The dashboard is littered with screens, touch panels and dials but absolutely no buttons. Even the hazard light button is shamed into discreetly sitting in between the central AC vents, where its small size makes it all the more hard to spot.

The talking point is, of course, the Touch Pro Duo infotainment system, comprised of two 10-inch screens that waterfall to sit in between the front occupants. The top screen sits flush with the dashboard in a default position we'd simply call "unusable". In the daytime, there's too much glare and even otherwise, the default angle doesn't really fall into your line of sight as it's facing upwards. Thankfully, it does tilt ahead at preset angles and the screen, while a bit laggy, is smooth to use. Here, you can choose whether you'd like a white or black display theme (affects the lower screen as well), shuffle through the media options and pick your ear's poison (but no Android Auto or Apple CarPlay yet) and enjoy the music from the 17-speaker, 825W Meridian sound system that's standard in the SE and sound properly epic.

You can also operate the navigation system from this screen, fiddle with the ambient lighting, check the rear camera (or optional 360-degree camera) from here or check out the off-road conditions in real time, down to which way the wheels are pointing (you get a visual display of the wheels and axles).

Screen two is, arguably, the prettier of the two and is primarily to manage the climate control and terrain response. If you get the Velar with ventilated or massage seats, those functions are managed from here as well, and you access your phone call functions from here too.

Hit Climate, twist the dials to adjust the temperature or blower speed or select which zone of your body you'd want cooled. Hit Vehicle and you access the drive modes, with the driver side dial reflecting the symbol of each mode as it's selected. Add Terrain Response 2 to your options list and you will spot the Auto option here as well. Lower down, a touch panel has the controls for max AC, hill-descent control and traction control (yes, you have to touch and hold for an eternity for TCS to deactivate).

Are the screens easy to use? At a standstill, sure, all you need is about 10 minutes of practice. On the move? No. You do have to take your eyes off the road for a second or two even to use the climate control. Heck, the gear selector is really close by so you better pay attention and not twist that accidentally. Also, be ready to wipe the screens down (Land Rover provides a cloth specifically for this) because they are serious fingerprint magnets and you're left with an eyesore after each drive.

Finally, we have the 12.3-inch instrument panel. Here, you can have a full screen view of the navigation display, check your tyre pressure, change how many dials you'd like to see, switch the indicators from Normal to Dynamic, see when the last alarm went off and why and, well, essentially control a lot of the Range Rover Velar's vehicle functions. It's all managed from the steering-mounted controls, wherein the button on the left is actually touch-sensitive. A swiping motion works to control the volume or shuffle through different tabs on the MID, but as you'd expect of these systems, it is a bit moody.
Soul Intact?

Technically, the Velar is a more traditional alternative to coupe-SUVs like the Mercedes-Benz GLE Coupe or BMW X6. The bonnet is flat and is larger than some Mumbai apartments, so you do feel like you're at the helm of a proper boxy SUV. Even the sill next to the power windows is large enough to support your arms in classic Land Rover fashion, but interestingly, the controls are placed on the door pad as it is in most other cars.

Then there are unique bits like the Union Jack pattern on the door speaker covers or the gear selector that retreats or deploys when the Velar's off or on. Even with the fancy screens in the middle, Land Rover's had the sense to integrate a sizeable storage area behind the lower screen. The front occupants even get individual sliding armrests, which roll back to reveal the 12V power socket and open up individually to reveal a common storage tray next to the USB ports.

Things have improved in the quality department as well. The choice of leather upholstery, the thick soft-touch padding on the dashboard, the wood look door pad finisher and the light grain of the plastics all give you the impression that the Brits are getting more mature.

Two elements cause an eye twitch though. The lighting stalk, which behaves like a toggle switch so it never stays where you left it, and the optional extras list. Things get strange and even a bit shocking here because the SE is just one rung below the top-spec HSE but you look at the brochure and find that so many must-haves at this price aren't included. Ventilated seats, a heads-up display, the two rear climate control zones, a sunroof (fixed or sliding), a 360-degree camera or even configurable ambient lighting are all expensive optional extras. In fact, except for the ventilated seats, every feature mentioned prior is an add-on even in the top-spec HSE, which costs Rs 90 lakh ex-showroom!
Sensibilities

The Velar's wheelbase measures nearly 3 metres in length. Has it been put to the best use? Not entirely. The boot space is generous for something which such a heavy focus on form: 558 litres, with the rear seat dropping 40:20:40 to make way for more load space. There's a good number of baggage hooks and snares for luggage nets, plus one good feature it shares with budget cars: a full-sized spare tyre. It sits under the boot floor so it isn't hogging up space, and gets an alloy wheel too.

The cabin space, though, isn't what you'd expect in something this big. Two 6-footers can fit one behind the other but anything more and you will find yourself shortchanged for knee room and foot room. With 640mm-975mm of rear knee room available, it isn't much better than some entry-level sedans. Even getting in and out is tricky, since the rear entry mouth is narrow and the Velar sits quite high up on the P250's steel springs (D300 gets air suspension which lowers, as does the P300, but the latter isn't sold in India).

However, at 920mm, headroom is decent even for tall folks. The rear seat even reclines electrically, though the button's quite hard to reach when the door is shut. Also, this is strictly a 4-seater. The rear climate control console is intrusive, as are the sides of the front seats and the 280mm wide x 190mm tall rear floor hump. Then again, you have to appreciate that this isn't being billed as the ideal family car or an SUV for the chauffeur-driven.
Get Going

We can't say with certainty how many buyers will opt for the Velar petrol but it seems to be the right fit given the SUV's sporty appeal. To that end, the engine note does sound quite sporty, highlighted by the fact that, at least our test car, it went into cold start mode every time you fired it up, revving a few hundred rounds high before settling into a refined idle about 10 seconds later.

This is the same 2.0-litre, 4-cylinder turbo-petrol Ingenium engine offered in the petrol F-Pace but India only gets the P250 tune (250PS/365Nm) and not the P300 (300PS/400Nm). Factor in the 1,874kg kerb weight and you get a power-to-weight ratio that's in the same range as some quick executive sedans (a la Octavia 1.8 TSI). So, is it sporty?

Yes, actually, but not in a throw-you-back-into-the-seat-and-hope-you-don't-park-on-your-roof sort of way. The Velar masks its speed surprisingly well and as you dart your way through highway traffic, you never realize you're hitting runway speeds until you glance down at the speedometer. While the initial throttle response is a bit dull, around 2,000rpm, it picks up the pace strongly and doesn't feel bogged down by its weight. Interestingly, this is the most aerodynamic Range Rover ever, though Land Rover hasn't revealed an actual drag coefficient, just that it has reduced the CdA by 0.32. We managed a 0-100kmph time of 8.3 seconds, mere milliseconds off the aforementioned Skoda, which is actually very impressive!

But what keeps it feeling fairly light on its feet are the adaptive dampers and the Terrain Response drive modes, which alter the steering, engine map and transmission as well. For the most part, we found ourselves in Dynamic, where the suspension did a great job of keeping this tall boy from waddling about too much. So should you decide to go a bit maniacal and take this small building cornering, there's fun to be had. Also, ride comfort isn't compromised in this mode and it's still comfortable. The steering's still rather vague, but it is quick and lets you get your lines precisely. The transmission's quick to respond as well and reacts to paddle-shift inputs instantly. That said, the 8-speed unit does prefer part-throttle swaps as it does get momentarily confused when you pin the throttle for an overtake, resulting in you getting the power you want but with a second's delay.

Also, while the adaptive dampers do counter body roll, they don't eliminate it. You can feel it while exiting a corner and there is a noticeable lateral shimmy before the Velar settles completely. Put this up against the Macan on a circuit and the Porsche will probably win.
But realistically, this is going to be driven around the city with the weekly highway jaunt, and for that, it works just fine. In everyday traffic, the throttle response is smooth and progressive enough so you don't have to worry about overcooking it, while gear changes are seamless and smooth even in Dynamic mode. Leave it in Eco for urban commutes and while throttle response relaxes further, there's still enough low-rev torque for regular city drives.

What's really appreciable is how good a cruiser this is. Settle into 8th gear at 100kmph and you're sitting pretty at about 1,500rpm with the engine barely audible, though there is some wind and tyre noise. But with a tested highway efficiency of 11.65kmpl and 9.2kmpl in the city, don't expect that 63-litre tank to last forever. A gentle reminder that this is, after all, a big petrol SUV.
The ride quality is similar to the F-Pace i.e. it deals with bad patches quite well and feels very planted but there is an underlying firmness to it, so you can hear sharper bumps in the cabin though you won't feel them as much. Even at high speeds, there's no lumpiness to the ride, and while there are similarities to the F-Pace in the way this behaves, the Land Rover comes across as the better SUV overall.
Right Range

The Velar is Land Rover's way of giving you an emotional purchase. It's an SUV that you can show off about and turn up in at any event knowing that it's going to turn heads. If anything, this is a step in a more sensible direction for Range Rover (poetic, since this is the namesake of what was the original Range Rover). Let's face it, the rest of the range is very fancy too but put so much focus into their off-road cred, which is tested over some grass fields, gravel or some slush at most in the real world. They're like a watch that can function a thousand metres underwater but tough chance one will see more than a lush green golf course or a gala dinner.

The head still says, get one of the German or Swedish rivals or even the Range Rover Sport if you're getting one of the Velar's higher variants. The Sport's bigger, more practical and isn't starved for equipment either. But unlike it, the Velar is a guilty pleasure for the heart. If you buy your cars purely for logical reasons, there's no argument to make you consider buying one. But the day that a Velar drives up next to you in your more sensible luxurious alternative, it's sure to make you glance and wonder, what if?
Photography: Vikrant Date
Spec Check
Land Rover Range Rover Velar SE P250

Engine:
2.0-litre, 4-cylinder turbo-petrol
Power:
250PS @ 5,500rpm
Torque:
365Nm @ 1,500rpm
Transmission:
8-speed automatic
Tested FE:
9.2kmpl (city)
11.65kmpl (highway)
Price Range:
Rs 78.83 lakh* - Rs 1.37 crore*
Price as tested:
Rs 85.21 lakh*
*All prices ex-showroom Delhi
Land Rover Range Rover Velar Video Review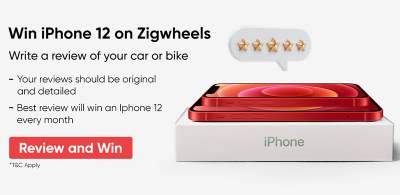 Cars Similar to Range Rover Velar
See what our community has to say!
NEW
India's largest automotive community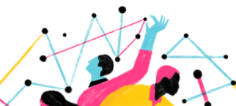 4 Other Things You Might Want To Do