Oben Rorr First Ride Review: Fast, Fun & Flawed
---
We sample the fastest Indian electric motorcycle to go on sale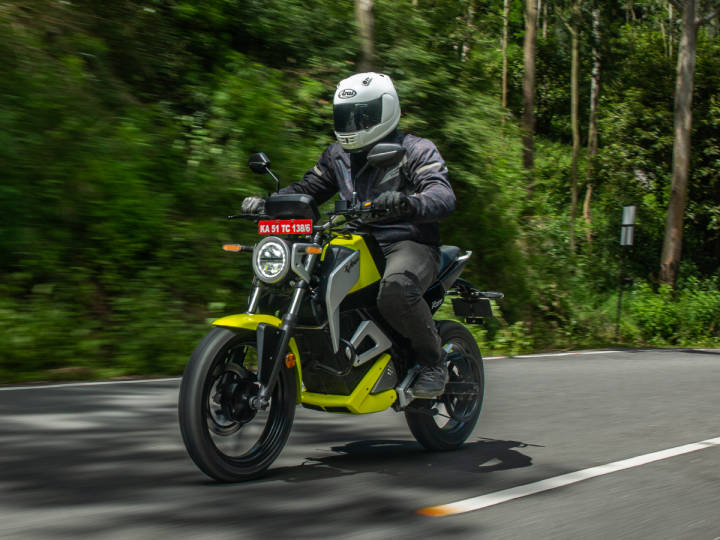 The general perception about EV two-wheelers when the segment was nascent was that they are slow, cheap and unexciting. However, with the advent of many new products and brands that has changed and over time battery-powered two-wheelers have become quick, well-engineered and have set new benchmarks with respect to features.

Bengaluru-based Oben is among the new players entering the fray with the Rorr, an electric motorcycle, at a time when e-scooters are mighty dominant. While it isn't the first electric motorcycle from an Indian brand, what the Oben Rorr promises, at least on paper, is to be the quickest and fastest e-motorcycle to go on sale in India.
Performance
Oben Rorr - Specifications

Motor

4kW PMSM

Battery

4.4kWh

Peak power

10kW

IDC range

200km

Transmission

Single stage gear reduction / Belt final drive
There are three riding modes - Eco, City and Havoc. The rider can toggle through these modes on the move rather easily using the power button on the right-hand side switchgear.
| | |
| --- | --- |
| Riding mode | Claimed top speed |
| Eco | 50kmph |
| City | 70kmph |
| Havoc | 100kmph |
Since I only had limited time with the bike, I rode mostly in the Havoc and City mode. Oben claims a 0-40kmph acceleration time of 3secs, which is equivalent to a 125cc-150cc bike.

While a V-Box to verify this claim was sorely missed, it was a first ride event and hence the equipment was not at our disposal, the Rorr did feel quick and peppy in terms of acceleration. I was able to clock speeds of around 90kmph easily, post which the bike struggles a bit.
According to Oben the slowness post 90kmph is done so as to deliver a range of 100km. In our opinion the rider should have the freedom of exploring the full potential of the bike and the trade-off of having lesser range is something most users will be fine with.

You can cruise easily at 80-90kmph, but therein lies a problem and that's with the throttle calibration. Havoc mode feels like a switch so you either accelerate or lose momentum. Holding steady speeds in this mode proved to be a big challenge. On the other hand, the Rorr felt easier to ride in City mode as you could modulate the throttle better and it was definitely my favourite mode.
What really impressed me the most was the way the bike performed on the roads around Nandi hills. It was able to climb at a healthy pace and never did the motor cut-off, something we experienced on other electric two-wheelers in the past. And while ambient temperatures weren't too harsh, the cooling system of the Rorr performed its duties aptly.
Handling, Braking & Ride Quality
Wheelbase

1423mm

Tyres

Front - 110/70-17
Rear - 130/70-17

Weight

130kg

Seat height

790mm
Despite having such a long wheelbase, the Rorr was a joy to ride on the twisties of Nandi Hills. And that's courtesy the sharp rake angle and the Ceat tyres which never felt nervous. The bike tips into corners easily, holds its line with confidence and you will enjoy cornering on this bike.

However, it isn't perfect, owing to regenerative braking and the inconsistent throttle action. Due to this, you are always calculating and predicting how the bike will behave in the corners and that takes a lot away from the fun that can be had. As for ergonomics, the riding posture is upright and comfortable, while the low seat height and slim seat profile should make the Oben Rorr accessible for even shorter riders.
Another big miss are the brakes, the front doesn't offer enough bite, while the rear is too sharp. So, you have to be cautious how much pressure you're applying on the lever as the rear locks up easily and this can be scary at times. Given the performance on tap, the poor braking performance stops you from exploiting its full potential, which is quite a bummer.

Dual-channel ABS would have made it much safer, but to keep costs low, it has been given a miss. And sadly, it isn't coming anytime soon. As for ride quality, it's a mixed bag here as well, the front is pliant but the rear suspension is firm and you do feel the jolts on potholes.
Range
| | |
| --- | --- |
| Riding mode | Claimed true range |
| Eco | 150km |
| City | 120km |
| Havoc | 100km |
Another big talking point of the Oben Rorr is its claimed range, which is very impressive.

We will have to get the bike for a proper road test to verify the above claims, but having ridden the bike at various speeds and on altering elevations, we still had around 50km range left and never had any anxiety, something that's worth noting. And when you do run out of juice, you can recharge the bike in 2 hours using a 15A socket, which is also very impressive, but again something we can only verify after a road test.
Design & Features
On the styling front, Oben designers have done a good job. I liked the neo-retro styling and it's something that does make the Rorr stand out especially in the bright yellow shade of our test bike. The design influence from the Honda CB300R is clearly visible with the round LED headlight, large tank and the mass forward styling. But, the Oben Rorr only looks good from a distance, come closer and the quality issues are apparent.

The weld quality is extremely poor, body panels have a crude finish, while loose wires and exposed bolts doesn't make it look premium in any sense. Although, the switchgear, shared with the TVS Apache is of good quality. Coming to the instrument console, it takes quite a while to start, is almost unreadable under sunlight and the large bezel makes it look ancient. Also, you don't get navigation or any useful data on the screen and will have to rely on the app to access details.

Oben officials claim that the final product will have a much better finish, but given that they only have a couple of months and the quality issues are aplenty, we aren't too confident about every flaw getting fixed within the time available.
Verdict
| | | | |
| --- | --- | --- | --- |
| | Ex-showroom price with Fame II subsidy | State-wise subsidy | Final price (without tax) |
| Delhi | Rs 1,24,999 | Rs 30,000 | Rs 94,999 |
| Maharashtra | Rs 1,24,999 | Rs 25,000 | Rs 99,999 |
| Gujarat | Rs 1,24,999 | Rs 20,000 | Rs 1,04,999 |
| Rajasthan | Rs 1,24,999 | Rs 10,000 | Rs 1,14,999 |
| Karnataka | Rs 1,24,999 | NA | Rs 1,24,999 |
| Tamil Nadu | Rs 1,24,999 | NA | Rs 1,24,999 |
| Andhra Pradesh | Rs 1,24,999 | NA | Rs 1,24,999 |
| Telangana | Rs 1,24,999 | NA | Rs 1,24,999 |
One thing is for sure, Oben has managed to make good of its claims with respect to acceleration, performance and range. Also, the pricing is quite competitive when compared with its rivals considering the hardware, performance and handling on offer.

But it isn't perfect and the biggest gripe is the quality which is lacking at many places. While we understand that this isn't the final variant, the amount of work that needs to be done is considerable. The Oben Rorr delivers performance, but it doesn't deliver the riding experience.
Having said that, we genuinely believe that the Oben Rorr has loads of potential and could easily be the best electric motorcycle to go on sale in India. But all that hinges on whether Oben engineers could fix the above-mentioned issues and that's something we can only verify by September 2022 when deliveries commence.
Oben Rorr Video Review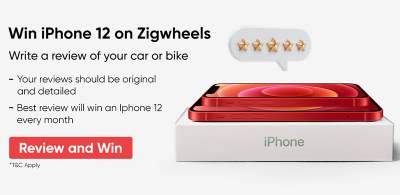 See what our community has to say!
NEW
India's largest automotive community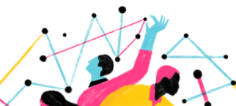 5 Other Things You Might Want To Do