Hyundai Grand i10 Nios Turbo: First Drive Review
---
For an extra lakh, you get to shed 3 seconds in getting to 100kmph but lose out on a few goodies. Deal?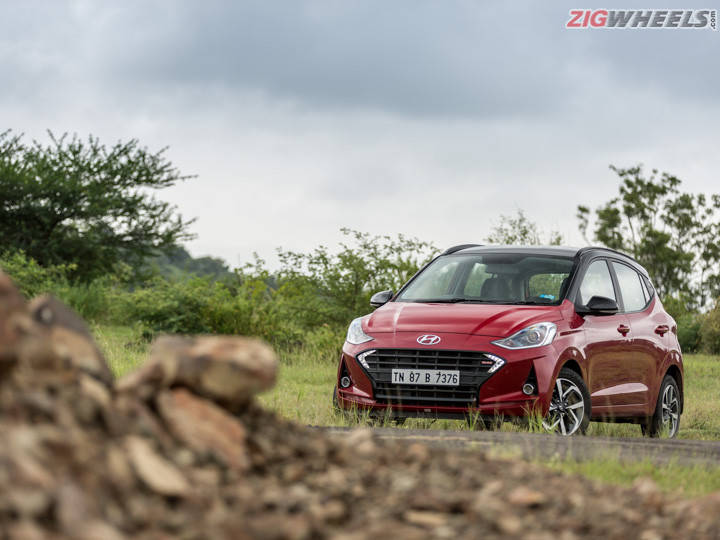 Get latest updates on
the automobile community
The once popular segment of turbo hatchbacks just isn't there anymore. Both the Maruti Baleno RS and the Tata Tiago JTP have been laid to rest. Clearly, there's no dearth of enthusiasts in the country. But these hatches get used as family cars, and our families often scoff at the thought of a million rupee 'small car'. So now if you want to have turbocharged fun in under Rs 10 lakh, Hyundai is the carmaker that you will have to look towards.
But before you put money down for the Grand i10 Nios Turbo, there are some things you should know.
Priced at Rs 7.70 lakh and Rs 7.75 lakh (ex-showroom Delhi), it is available only in the Sportz and Sportz Dual Tone variants, which sit below the top-spec Asta in terms of features.

It costs about a lakh more than the standard 1.2-litre petrol Sportz DT variant and gets no more features or quirks to distinguish itself apart from the two turbo badges, one on the grille and the other on the boot.

It's also asking for more compared to the 1.2 Asta, while missing out on a few key features like push button start stop, adjustable rear headrests and rear wiper and washer.
So, is the sporty quotient of the Turbo Nios strong enough to overpower the sensible family man in you and make you spend that extra money just for the performance? Let's get driving.
Wheelspin!

One thing that the Nios Turbo does brilliantly, is plaster a smile on your face with its straight-line acceleration. It lets you launch hard and redline. And if you decide not to slip the clutch, then you will be laying rubber on the roads. This 1-litre three-pot motor is the same as the one in the Hyundai Venue, but it's making 100PS here, 20PS less than the bigger car, and gets a 5-speed transmission instead of the 6-speed used in the "SUV". But it's lighter too. Which means it should be faster, right?
| | | | | |
| --- | --- | --- | --- | --- |
| Tested Performance | Turbo Nios MT | Nios 1.2L P MT | Turbo Venue MT (BS4) | VW Polo GT 1.0L TSI MT |
| 0-100kmph | 9.88s | 13.04s | 10.99s | 9.66s |
| 30-80kmph 3rd gear | 8.74s | 11.28s | 09.02s | 8.54s |
| 40-100kmph 4th gear | 14.21s | 22.06s | 14.59s | 13.74s |
| 100-0kmph | 41.77m | 44.67m | 43.10m | 40.26m |
Absolutely! While the wheelspin does become a bit of a bother when you are trying to get a clean launch off the line, the Nios Turbo still manages to reach 100kmph in a respectable 9.8 seconds - a full second quicker than the Venue. Plus, it's just 0.2 seconds behind the Polo 1.0 TSI manual — a hatchback which has held the mantle for the budget enthusiast car in the country up till now. And not to forget, the German fella gets 10 more ponies as well.

The power buildup does not take time. The boost and strong acceleration takes over as soon as you hit 2100 rpm as it pulls cleanly to the redline. Hard shift up to second gear, and you're treated to some wheelspin again. And this nature means that as soon as you find an empty patch of road, you will be tempted to put your foot down and make use of those 100 ponies. The short throw for the gear shifts are precise, addictive even — and a pleasure to use in the city. However, you can complain that they feel a bit disconnected.
City Manners

Speaking of city driving, I have a confession to make: I do not like 3-cylinder engines. They are vibey and sound kinda crude. But not this one. In fact, the refinement levels are impressive. There is a bit of a buzz at idle on the floorboard but it just vanishes the moment you get going. Even at the redline, the engine doesn't feel stressed or on the edge.
Even the engine sound has a throaty and bassey vibe at lower rpms. Sadly, that goes away post 2000rpm. It's no Lata Mangeshkar, but it's not that Dhinchak lady either.

But there will be time when you are stuck in bumper to bumper traffic. And that's when you will notice the lack of juice below 1000rpm. The Nios Turbo only gets going from about 1100 rpm, with the power surge kicking in post the 2000 rpm mark. Hence, trying to pull in third gear from low speeds seems futile.
This means you'll spend most of your commute in second gear. And this is when you will have to get used to these two aspects:
The power delivery in the second feels a bit binary, which means you will have to be extra gentle on the throttle to get back on power. Especially with a full load.

The clutch travel is slightly long and heavy compared to the standard petrol.
Both combined can be a bit of a pain in heavy traffic situations. And that is why I wish this came with an iMT instead.
What If There Is A Cop Watching?

Get going with a gentle right foot, and the acceleration is clean and linear. In fact, it makes easy work of city overtakes with even larger and more powerful cars struggling to keep up with you. And if any of them gets too close, all you have to do is go hard on the gas and they will start disappearing in the rear view mirror. This is even true on the highway where the engine feels calm and composed while cruising at 100kmph at 2250rpm, and can still move forward with a sense of urgency with just a dab of the throttle.
Quick, But Fun?

No. It's clear that the Turbo Nios is a quick hatchback. Sadly, the only exciting aspect of this package remains that: the acceleration. How we wish it was accompanied by a bit of drama. In typical Hyundai fashion the vague steering and handling seem more adept at tackling supermarket parking lots than super tight twisties. That being said, what you will appreciate everyday is the ride quality. Just like the standard Nios, beautifully tuned for Indian roads, keeping you comfortable on almost all kinds of surfaces.

Also, because the acceleration is masked by the cabin insulation, you wont notice how quickly you reach triple digit speeds. And here, having better stopping power with a set of rear disc brakes would have been appreciated. Nothing wrong with the front set here, but more bite would have been welcomed.
Where Did The Fuel Go?

All this fun will come at a cost of efficiency. And that number will depend on how often you leave behind your worries by laying rubber on the road. Driven sensibly, the Nios Turbo returned 16kmpl inside the city and 20kmpl on the highway in our efficiency tests.
Classy Cabin

And it's when you are cruising at this leisurely pace that you will appreciate the ambiance of the cabin. The all black interiors make it feel a bit racy and the red accents, especially the details like the AC control knobs, make you feel your money's worth. I personally prefer this all black cabin to the grey dual tone of the other variants.

In terms of features, you get an 8-inch touchscreen, wireless charger, automatic climate control, and steering-mounted audio and call buttons. The list is enough to keep every member of the family happy.
Compared to the Asta variant though, you miss out on keyless entry, push button start/stop system, a cooled glove box, adjustable rear headrests, and a luggage lamp.

Save for the missing rear wiper, the Nios Turbo looks premium and complete on the outside too. There's a dual tone paint job, 15-inch diamond cut alloy wheels, fog lamps, LED DRLs and projector headlamps. However, we wish Hyundai had made a bit more effort to make it look more sporty as compared to the standard car with a different grille, new wheels or maybe a spoiler.
Verdict

The Nios Turbo is a fast hatchback for the city. It's quick, makes an easy case for overtakes, and will make most of your city and highway commutes fairly exciting. But what it isn't, is a sporty hatchback, as it lacks the drama of going fast. Neither is the handling rewarding enough to satisfy the boy racer in you, nor the engine note to get your heart racing. For that you will have to spend an extra Rs 40,000 to get the German fella. But mind you, that might feel like a compromise on features and practicality, which the family might not appreciate.

If you're just looking for a city commuter, you might as well get the regular 1.2-litre petrol. But If you see yourself blitzing expressways often or just want some more fun from your family car, the Nios Turbo will fit you just right. And while your family might still scoff at the thought of spending extra on the same 'small car', the convincing will be easier given the upmarket quality and features.
Hyundai Grand i10 Nios 2019-2023 Video Review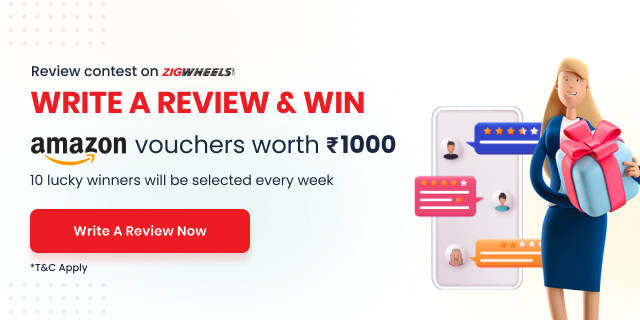 Cars Similar to Grand i10 Nios 2019-2023
See what our community has to say!
NEW
India's largest automotive community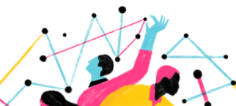 4 Other Things You Might Want To Do