2019 Mercedes-Benz V-Class: Road Test Review
---
Mercedes-Benz' V-Class brings luxury and comfort to the people mover segment. Are they answering a question that no one has asked or is there something more that the V-Class can bring to the table?
India is an SUV loving country by and large, with a majority averse to the notion of owning people movers or MPVs unless it's from a certain Japanese manufacture. Can the lure of the luxury marque and the promise of a very versatile and comfortable space manage to capture the imagination of the elite?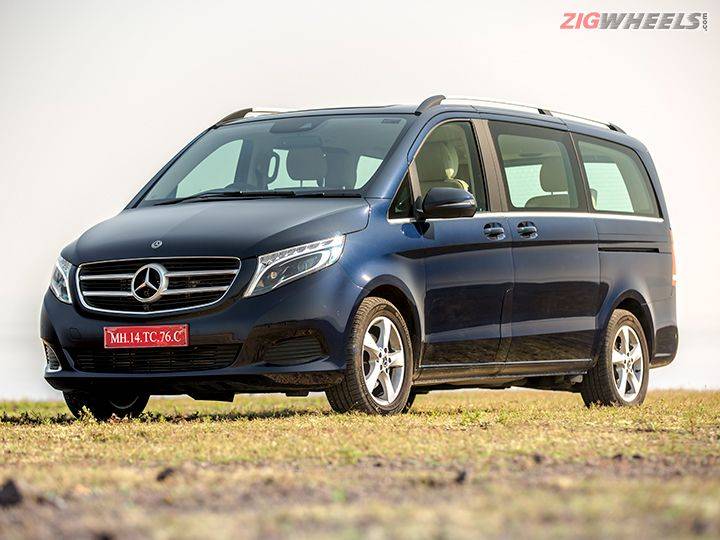 Mercedes-Benz has chosen the V-Class as one of the models it can import into the country without homologation. The Ministry of Transport, under the 'Make-in-India' banner in 2018, allowed the import of 2500 units without homologation to encourage manufacturers to bring in new classes/body types/variants without the need for Indian certifications. Then, depending upon the response, the manufacturer could decide to take on the expense of Indian certification for sale in bigger numbers.

But first, what is the V-Class?
The V-Class is a no-excuses-made people mover with a luxury twist. It's not a multi-role vehicle like a GLS or and E-Class All-terrain, it's an MPV plain and simple.

The V-Class in India is available in two trims - the Exclusive that we have with us today can seat six in reasonable luxury, while the Expression can seat seven, but misses out on some creature comforts and flexibility.

Travelling in one
Like all conventional MPVs, two sit up front, but what sets the V-Class apart is the flexibility it offers for the remaining four seats. With a clever rail mounting system, each of the seats not only slide forward and backwards to manage leg room, they also can be mounted in both forward or rearward facing directions.

You could also choose to remove one or all four seats; either for freeing up a little legroom or for turning the entire area aft of the front seats into a massive cargo area. The latter is especially handy in case you need to move your house or some pre-election contraband.

Speaking of luggage, the V-Class has some nice practical touches in the boot as well. For starters, that massive tailgate is electronically operated and the boot itself can accommodate quite a lot of luggage. What's cool is that even the rear glass windscreen opens independently of the bootlid and with the parcel tray in place, it leaves you with another table area at the back, useful for some small grocery shopping or even as a picnic table.

The windows are massive and you also sit nice and high up, giving passengers an excellent view of their surroundings. A panoramic sunroof would have taken this experience to a whole new level, but unfortunately it's not an option on either trims.

There is a flipside to those large windows too. While the visibility is excellent, there is a distinct lack of privacy and on a hot day, the interiors can get quite hot too. Thankfully, there is a triple-zone air conditioning system which helps to some extent, but with no windows openable on the move, there is no ventilation to let the hot air out.

Nestled between the same four seats and mounted on its own rails is an island that initially looks like it just houses a few storage options and a pair of cup holders. But it actually hides a pair of airplane-style flip out tables. This too slides back and forth, but its movement is limited by the placement of the seats. It is a nice, handy feature still and with the four seats facing each other, it transforms the rear space into a nice lunch area or even space to hold an emergency meeting while you're off to the airport.

The seats themselves are quite comfortable and the ride quality with the adaptive dampers is really nice too. For this long a vehicle, roll too is decently controlled and the cabin is quite well insulated from most outside sounds at city speeds. As the engine revs build, some engine noise starts to creep in though. And, as can be imagined, with such a large shape pushing through the air, at highway speeds, wind noise does start to creep in at triple-digit speeds.

Also don't expect too much geeky tech from this three pointed star. The features list is relatively short, with LED intelligent lights, 15-speaker Burmester sound system, electrically sliding rear doors, three-zone AC and a 360 degree camera as the highlights.

What's it like to drive?
The V-Class is powered by an older 2.1-litre four-cylinder diesel that makes 163PS. Power is sent to the rear wheels via a 7-speed automatic. This is the same power plant we have experienced in the previous generation E- and C-Class. That's because this is also the older generation of the V-Class. Internationally, there is already a new version on sale (one that was revealed a mere week after the outgoing version was launched in India), that gets the more powerful and efficient 2.0-litre diesel paired with the more modern 9-speed transmission.

So, yes, we did get something of a clearance sale, but it's still a decent drive. The pedals and steering are really nice and light while the seating position is high and upright so you have great visibility. In fact, in no time, we were as comfortable behind the wheel as we would be in any large sedan or SUV. In the city, it's nice and manoeuvrable. And for such a long wheelbase (3200mm), it seems to have quite a tight turning radius too. U-turns can be executed with just a little care and parking is helped immensely by the 360 degree camera. The only thing you really need to be mindful of is how long (over 5 metres long) it really is, especially when reversing and going around tight corners. But once you get used to it, there is no problem whatsoever.



On the highway, it climbs up to 100kmph in a leisurely 13 seconds and feels like it will sit there all day. We haven't tried to load it up, but are quite confident it will be similarly capable with a full load too. The V-Class rides on adaptive suspension which change with the different drive modes - Comfort, Sport and Eco. However, all of them are plush, and give the V-Class excellent ride over bad roads. Even the worst bumps are heard slightly in the cabin, but not quite felt.



One place where the V-Class doesn't fare quite so well is in fuel efficiency, returning just under 11kmpl on the highway and close to 6kmpl in the city.

Who could possibly want one?
That is the Rs 81.90 lakh question. Even if we just stay within the brand, the asking price for the Exclusive V-Class lands it uncomfortably between the GLS SUV on one side and the E-Class and the GLE on the other. While it does pack in some really practical touches to the interiors, its singular focus on people movement means it can't quite match the versatility of other similarly priced SUVs or the luxury of lesser priced sedans either. We can't really see this being the only car for anyone. And that leaves it being an additional vehicle for the family that likes long road trips - someone who will appreciate the functionality and comfort the V-Class offers for all six occupants. But at that asking price, the number of people who could consider and afford this as a second or even third car, might as well be a handful
More on Mercedes-Benz V-Class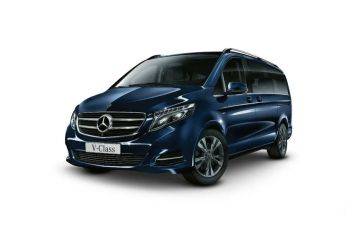 Rs. 71.10 Lakh Onwards
Ex-showroom, Delhi
Contact Dealer
View On Road Price
See what our community has to say!
NEW
India's largest automotive community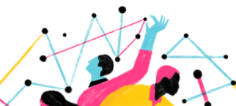 4 Offers Available