The BMW 8 Series Is Almost Here
Jan 16, 2018
Views : 4493
---
Leaked images show a toned down, but still exciting looking coupe, with modern BMW cues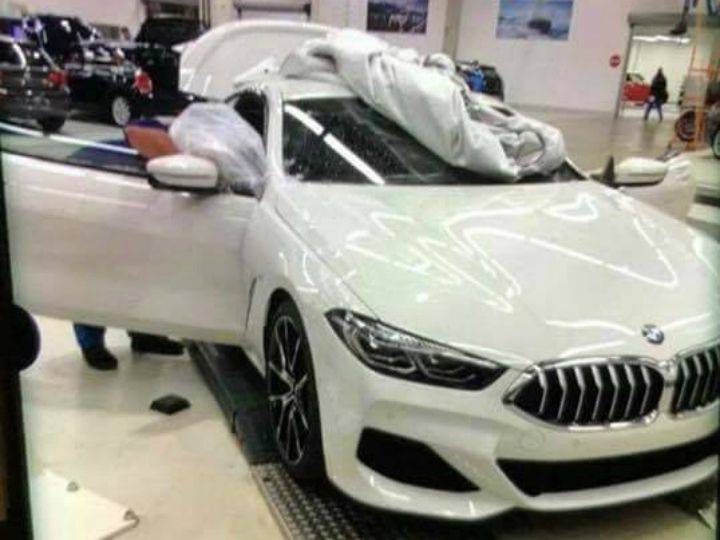 In the age of the internet, it's quite hard to keep anything a secret, especially in the case of cars. Leaked images and spy shots have become a norm these days and the new and upcoming BMW 8 Series Coupe is no exception. The images of an undisguised 8 Series Coupe have surfaced online and were posted on the BMW blog Bimmerpost. These images reveal the front three-quarters, the rear and the cabin as well.
Also Read: The BMW 8 Series Concept is one hell of a looker

From the front, the 8 Series seems to borrow cues from the 6 Series coupe but isn't as edgy as the concept showcased at the 2017 Concorso d'Eleganza Villa d'Este. The kidney-grille is now more prominent than ever before and seems to protrude slightly from the car. The taillamps, though inspired by the concept car, have been slightly toned down. The wheels are most likely 20-inch units.

The cabin features a BMW M Performance steering wheel and looks as premium as the 7 Series' cabin, if not more. The interior is toned down and more production-ready than that of the concept, with a familiar 3-spoke M Performance steering wheel, AC control panel etc. The large digital screens have been carried over from the concept and may feature the next generation of BMW's digital display graphics.
Also Read: The 8 Series shares a lot with the 7 Series sedan, check out our review here.

Based on the same CLAR modular platform that underpins the BMW 7 Series sedan, the new 8 Series is expected to share the same engine and transmission combinations too. The lighter overall weight and better dynamics of the 8 Series should make it a great driving machine, though power figures may not be increased by much as compared to the luxury barge.

We expect the 8 Series to be offered with a whole host of engines - from a 3.0-litre, in-line 6-cylinder diesel to the new 4.0-litre, twin-turbocharged V8 petrol from the new BMW M5 and the top-of-the-line 6.6-litre, twin-turbo V12 from the M760Li xDrive M Performance!
Also Read: The most extreme version of the 8 Series will be the M8 GTE racecar

The 8 Series will be the German carmaker's flagship and will rival the likes of the Mercedes-Benz S-Class Coupe and the Bentley Continental GT.
Photos courtesy Bimmerpost