Suzuki To Unveil New Katana At Intermot?
by Niraj
Sep 6, 2018
Views : 863
---
Suzuki releases a short 20 second teaser video showing a sword being made on the anvil. It can't get any subtler than that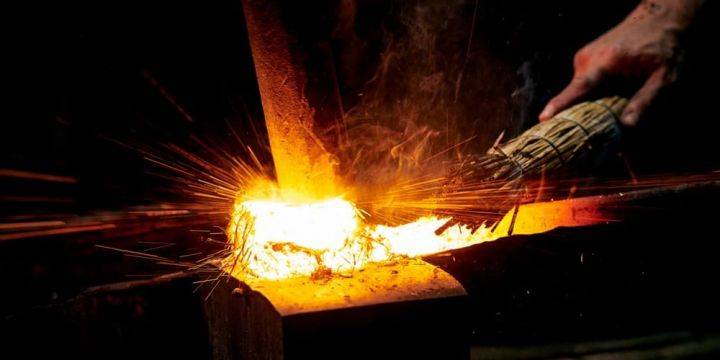 Rumours of Suzuki reviving the Katana name has been floating around the internet for quite some time. Now, with the INTERMOT Motorcycle Show just around the corner, Suzuki has dropped a subtle teaser video of its upcoming motorcycle. Although there's not even a hint of a motorcycle in the 20-second video, it does show a sword being made on the anvil.
Suzuki has tried to revive the Katana in the past too. The company first filed a trademark with the European Union Intellectual Property Office near the end of 2014 to use the Katana logo on a motorcycle. Although nothing emerged out of it, Suzuki filed another trademark application, both in Europe and USA, earlier this year to expand the use of the logo to other products such as jackets and keychains.
But wait. That still doesn't tell us anything about the new motorcycle. The 'Katana' name has been sprinkled throughout the company's history. Suzuki has used the moniker on many of its models like the GSX1100S Katana. The most recent one was the fully-faired GSX600F which was launched in 2006.
If we had to put on our tinfoil hat and take a wild guess, we'd say the new Katana could be based on the Suzuki Recursion, a turbocharged concept which was first unveiled at the 2013 Tokyo Motor Show. While the Recursion may most likely turn out to be the next-gen Hayabusa, there is a possibility of Suzuki using the 'Katana' moniker for the upcoming bike. That said, the Katana could also be a new retro-style motorcycle like the Kawasaki Z900RS and the BMW R nineT.
Fortunately, we won't have to wait too long to find out. The INTERMOT Show is scheduled to take place from October 3-7 in Cologne, Italy. As always, we'll be bringing you all the latest updates. Until then, stay tuned!
Add Your Comments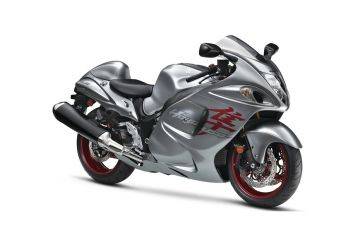 View Booking Offer
View On Road Price
Suzuki Hayabusa Alternatives