Skoda Yeti Discontinued To Make Room For Kodiaq
---
The small, but capable, SUV never made an impression in the industry because of its price-to-size ratio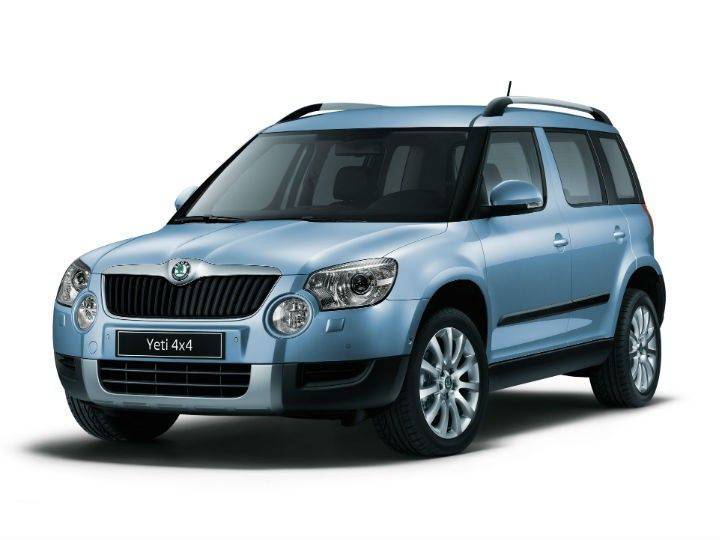 Skoda launched the Yeti in November of 2010, and it's already out of the door. The SUV received a mid-life facelift late in 2014, which took away the large round fog lamps and some of the quirkiness along with it. It looks and drives like it's hugging the ground and behaves well on and off the tarmac. At the time, 180mm of ground clearance may have been enough even for SUVs, but today, 200mm is the bare minimum.

Despite its well-tuned four-wheel drive unit, the Yeti was always looked at as a tall hatchback. Its proportions made it practical enough to haul a house around, but the lack of a butch design made it a tough sell. Those who equate price with size never saw much value in the Skoda Yeti either. The SUV hasn't seen much action in the recent times, and, in the last six months, the Czech carmaker saw maximum movement in October 2016 dispatching five units of Yeti. Since November 2016, Skoda has only moved two specimens of the Yeti, one each in December and March, while witnessing a dry spell for an entire quarter.

The all-new Karoq replaces the abominable snowman. The Czech giant officially named the small SUV a week ago and has now shared details on drivetrain options as well. The Karoq will be showcased in Stockholm and go on sale in the European market by the end of 2017. We can expect the Karoq to make its way to India around the 2018 festive season.

For now, the company is expecting some revival with the all-new 7-seater Kodiaq, which currently holds a spot on Skoda's India website instead of the Yeti. Dealers have started taking bookings for the Kodiaq with deliveries expected to commence in November 2017. The Kodiaq will take on the unrivalled Toyota Fortuner and the accomplished Ford Endeavour. It's unlikely that the Kodiaq will affect the Fortuner's sales, but Ford could get twitchy and start playing ping-pong with the Endy's pricing. Again.
Also Read: Skoda Kodiaq: First Drive Review
Skoda's Small SUV To Be Called Karoq
Recommended Variant :
Yeti Style 4X4