Lamborghini To Skip Paris Motor Show For The Second Time
---
Lamborghini joins a growing list of manufacturers who will skip the Parisian show this year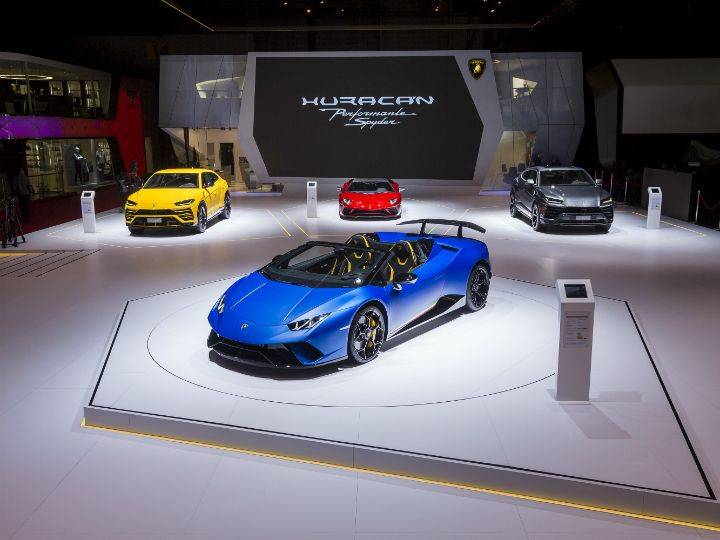 The biennial Paris Motor Show seems to be seeing a slump in interest from major manufacturers this year. Lamborghini has joined the ranks of manufacturers who will be giving the show a miss this time, which is ironic considering it is one of the biggest auto shows in the world in terms of visitors.
This is the second time in a row that Lamborghini is skipping the Paris Motor Show. Other manufacturers skipping the event include Volkswagen, Volvo, Ford, Nissan, Subaru, Mazda, Mitsubishi, Opel and Infiniti. Though the company will not be present at the event as a factory effort, the local Parisian Lamborghini dealership is expected to have a small presence.

Lamborghini has many reasons for not attending the show: it does not have a major car reveal/launch planned around October; the costs involved with attending multiple auto shows across the world is skyrocketing; cars can be promoted to a larger crowd without attending major motor shows; and France is generally not a very strong market for non-French manufacturers.
Sister companies like Porsche, Audi, SEAT and Skoda will attend the event officially, though the event is expected to be dominated by French companies Renault, Citroen and Peugeot. Lamborghini has had to tighten spending from its coffers since the VW Group's involvement in the "dieselgate" scandal cost it a large chunk of money to undo.

Lamborghini revealed its first SUV, the Urus, late last year, followed by the Terzo Millennio electric concept in January and the Huracan Performante Spyder in March. Lamborghini's Polo Storico vintage/classic car division has been busy too, celebrating the 50-year anniversary of the launch of the Espada and the Islero in March and more recently, restoring the legendary Marzal, which was driven around the Grand Prix de Monaco Historique circuit.
Add Your Comments