Honda India Mulls Building EV Battery Plant
Dec 27, 2017
Views : 7137
---
The Japanese carmaker is also busy identifying the type of electrified vehicles that it would want to manufacture in India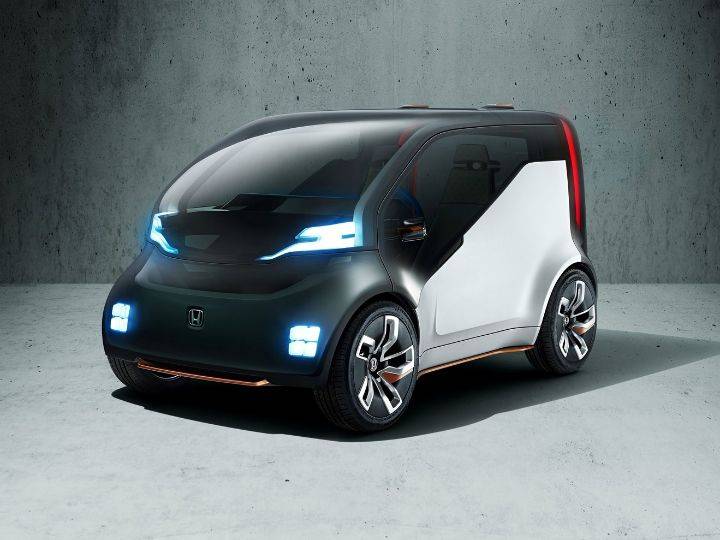 For Honda, India is the fourth largest market in the world after the US, China and Japan. It makes perfect sense then for the carmaker to keep a close watch on how one of the biggest automotive markets in the world is progressing towards electric mobility. To ensure it is a key contributor in the country's push towards emission-less vehicles, Honda is considering to build its own lithium-ion battery plant in India.
Also Read: Government To Incentivise Manufacturing And Selling Of EVs

At the moment, the Japanese carmaker is studying how India will fit into its global electrification strategy. It is possible that the first EV Honda launches in India for the masses is based on its entry-level car, the Brio. This falls right in line with what other automakers in India are doing. For instance, Tata is electrifying its Tiago siblings, Mahindra has its compact e2oPlus hatchback and recently Maruti Suzuki and Toyota have joined hands to launch an affordable EV, which is unlikely to be a hatch, in the country by 2020.
As far as Honda's global electrification transition is concerned, which in its dictionary has been tagged as Honda's Electrification Initiative, the company aims to achieve two-thirds of its global sales from electrified vehicles by 2030. Out of that, 15 per cent will be purely electric, while the rest will be hybrids, plug-in hybrids and fuel-cell-powered vehicles.
Also Read: Honda To Unveil Insight Prototype At 2018 NAIAS

Jnaneswar Sen, Senior VP, Honda Cars India, reportedly said, "Recently, on the global front, Honda has tied up with Hitachi for electric motors and we will derive benefits from all those developments. Our India strategy has to align with Honda's global strategy. We have been working on the electric vehicle strategy for quite some time now."
Rest assured, no matter what kind of vehicle Honda opts to introduce in the country, it won't be a hybrid. After GST (Goods and Services Tax) rendered hybrids as luxury items and slapped a whopping 43 per cent overall tax on them, the demand for such cars has completely dried up. Compared to those, all-electric vehicles fall in the 12 per cent tax bracket and hence have more affordable price tags. It wasn't just the Accord that faced the grunt of GST, the hybrid variant of the Toyota Camry was also discontinued earlier this year.
Also Read: SIAM Proposes Attractive Schemes To Strengthen EV Adoption In India

Lithium-ion EV batteries have been in production across different parts of the world for quite a while now. But the automotive industry is now moving towards solid state EV battery technology to increase range per charge, ensure faster charge times, more power and reduced overall cost. To top it all, solid state batteries promise to be safer than lithium-ion ones and will also reduce the effective emissions produced per vehicle. Honda is said to be running its own research on such batteries and has joined other carmakers like Toyota and Volkswagen to perfect the engineering behind it. Once perfected, Honda could also introduce the same technology in India but don't expect that to happen anytime soon.
Also Read: Attractive Tax Breaks Vital For Manufacturing, Importing EVs: Mercedes-Benz India
Source: Livemint