Ford's 'Baby Bronco' Leaked In Pictures
Nov 19, 2018
Views : 2798
---
Speculation suggests the all-new compact SUV could make a global debut in 2020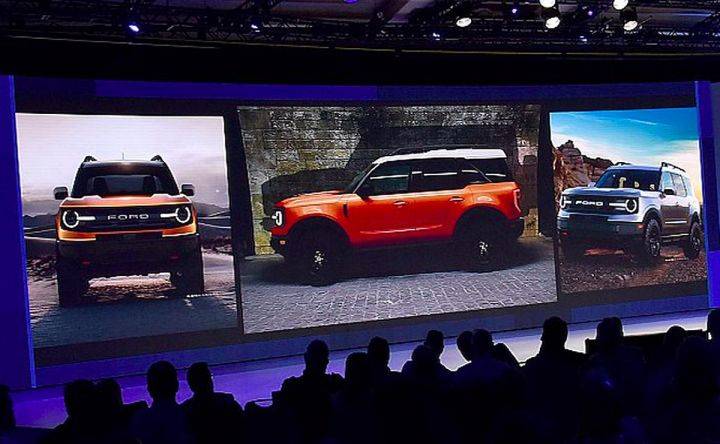 All new 'Baby Bronco' leaked from a dealer presentation in the US.
First images hint at off-road capabilities for the compact SUV.
Ford could set it up against the Renault Duster and Creta if it comes to India.
Globally, it is likely to go head on with the Jeep Renegade.
An all new compact SUV from Ford is being readied for launch in 2020, and now we know what it might look like.
The first official images of the 'Baby Bronco,' as it is being called, leaked last week from a dealer event in the US. And from the looks of it, the crossover SUV is likely to pack in a chunky design along with soft off-road capabilities as well.
While there have been no other details on the upcoming SUV, the quintessential Ford styling cues are evident in the leaks. Among them the most prominent is the Raptor-like front grille,wide wheel arches and stance. Ford had previously announced that the smaller crossover SUV was coming, though nothing had been made official in terms of details or looks. From the pictures leaked the Baby Bronco appears to have a much more modern look.
Ford hasn't officially revealed the SUV's name nor the platform it will be based on, or the powertrains it is likely to pack.
However, apart from regular petrol and diesel variants, we expect it to be offered as a hybrid as well. The compact SUV will also be a part of Ford's 2020 lineup. After all, Ford is looking to replace 75 per cent of its current portfolio and add four new trucks and SUVs. Meanwhile, there is no word on when it will come to India, but when it does, it will go up against the Renault Duster and the Hyundai Creta. Globally, Ford is looking to peg it against the Jeep Renegade, which might also hit Indian shores sometime in 2019.
The Baby Bronco might be a more sensible crossover SUV, but if you're looking for something as brawny as Dwayne 'The Rock' Johnson, Ford is also bringing back the butch 4X4 Bronco. Ford's off-road legend is making a comeback after 22 long years! And to keep matters authentic, it will be built at the Ford Michigan Assembly Plant in Wayne, where the original 1966-1996 models were built. The new Bronco will be part of Ford's lineup in 2020 and is likely to feature a hybrid option as well. As far as India is concerned, the Bronco is likely to remain out of reach. That said, there is a slight chance it could be offered as a limited edition CBU unit like the Mustang.


Add Your Comments