Ford And Mahindra Team Up, Sort Of
Sep 18, 2017
Views : 4861
---
The partnership will allow Ford to tap into Mahindra's local resources while Mahindra could walk through the gates of the international auto market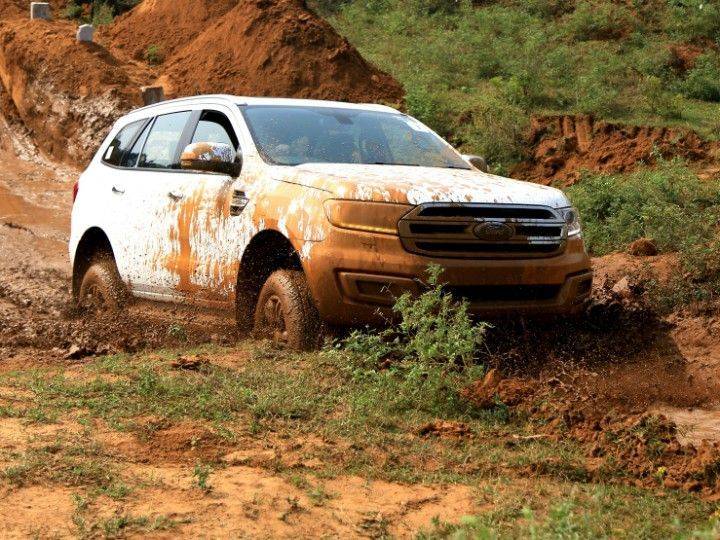 Mahindra and Ford have today agreed to look into the potential for a partnership so that the American giant and the Indian UV manufacturer can benefit from each other's strengths. The areas of exploration include:
- Mobility programs
- Connected vehicle projects
- Electrification
- Product development
- Sourcing and commercial efficiencies
- Expanding local and international reach

According to the memorandum of understanding, teams from both the companies will work together for a duration of three years. Post that, the two giants will taste the fruits of this tie-up and continue if they discover sweetness. A tie-up like this solidifies the American carmaker's promises of commitment towards the Indian consumers.
The auto industry is going through a phase of electrification, and the two companies could benefit from Mahindra's lithium-ion battery suppliers and re-negotiate the prices to contain the cost of electric and hybrid cars. Mahindra's Scorpio, Bolero, Thar and XUV500 have earned the consumers' respect and entering new international markets will allow more people to experience the carmaker's rugged SUVs. At the same time, Ford could expand its reach in India with a little help from a local.

About the partnership, Jim Farley, executive vice president at Ford said, "Ford is committed to India, and this alliance can help us deliver the best vehicles and services to customers while profitably growing in the world's fifth largest vehicle market.
Our two companies have a long history of cooperation and mutual respect. The memorandum of understanding we have signed today with Mahindra will allow us to work together to take advantage of the changes coming in the auto industry. The enormous growth potential in the utility market and the growing importance of mobility and affordable battery electric vehicles are all aligned with our strategic priorities."

Pawan Goenka, managing director of Mahindra and Mahindra, said, "The changes facing the automotive industry globally are triggered by the accelerated rise of new technologies, sustainability policies and new models of urban shared mobility. Given these changes, we see the need to anticipate new market trends, explore alternatives and look for ways to collaborate even as we compete and build powerful synergies that will allow rapid exploitation of the exciting new opportunities. Today's announcement builds on the foundation laid through our past partnership with Ford and will open opportunities for both of us."
Also Read: Tata-Skoda Alliance Called Off