This Electric Superbike Gets An Insane 400km Range!
---
The newly unveiled 2020 Energica Ego makes 215Nm of torque and can cover up to 400km in the city!
The Energica Ego is the Italian brand's flagship supersport.
Energia offers the 2020 model in two variants: the Ego and Ego+
Using a fast charger, the Ego can charge up to 80 per cent in just 40 minutes.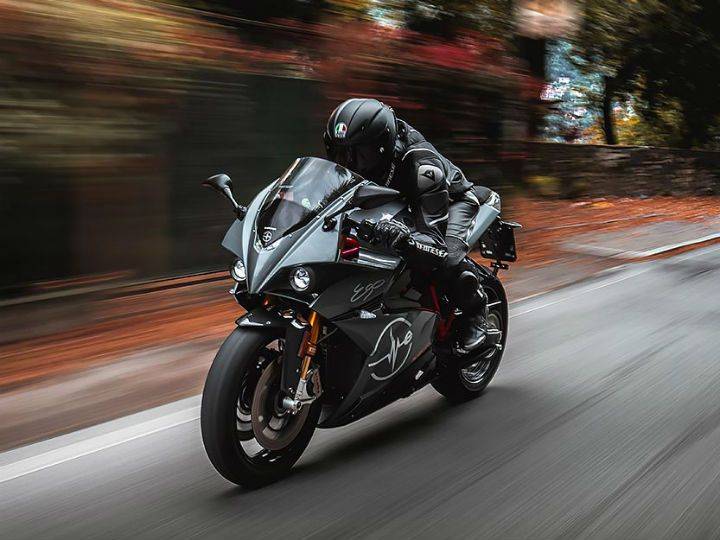 Energica Motor Company, an Italian electric two-wheeler manufacturer, has unveiled the 2020 Ego at the EICMA motorcycle show in Milan. Previously, ex-Formula 1 driver Nico Rosberg gave us a sneak peek of the bike, but now we've got a ton of details about the electric superbike, which will be available in two variants: Ego and Ego+.
While the base variant comes with the same range as before (around 193km), the Ego+ can cover an insane 400km in the city, 180km on the highway and 230km under mixed riding conditions! Energica claims these figures have been achieved by carrying out the tests on real-world riding conditions. The brand added that these numbers were made possible thanks to the bigger 21.5kWh (max capacity) lithium-polymer battery. In comparison, the Ego gets a 13.4kWh lithium-polymer battery, just like the older model.
Consequently, the 2020 Ego's power output remains the same as before - 107kW and 200Nm. However, the Ego+ is capable of generating 215Nm of peak torque. Top speed is limited to 240kmph. Though Energica says the 2020 model is lighter by 5 per cent, the brand hasn't revealed the exact weight of the bike.

Both versions get a ride-by-wire throttle with four riding modes, four-level regenerative braking maps and a six-level traction control system. Additionally, the bike also gets dual-channel ABS with rear-wheel mitigation system.
The battery is capable of charging up to 80 per cent in 40 minutes using a fast charger. What's more, a DC Fast Charge Mode 4 can give it enough juice in an hour to cover 400 km! If you use Slow Charge under Mode 2 or Mode 3, it can ensure a 67km range in an hour of charge. Energica offers a 2-year vehicle warranty and a 3-year/50,000km warranty on the battery.
Add Your Comments