The 2020 Energica Ego e-bike Lets You Have The Cake And Eat It Too!
---
The Italian brand has made the bike more powerful and extracted more range at the same time
The bike comes with a bigger, denser battery.
It also gets improved electronics, and a higher output figure.
Energica will showcase the bike at the 2019 EICMA show in Milan, Italy.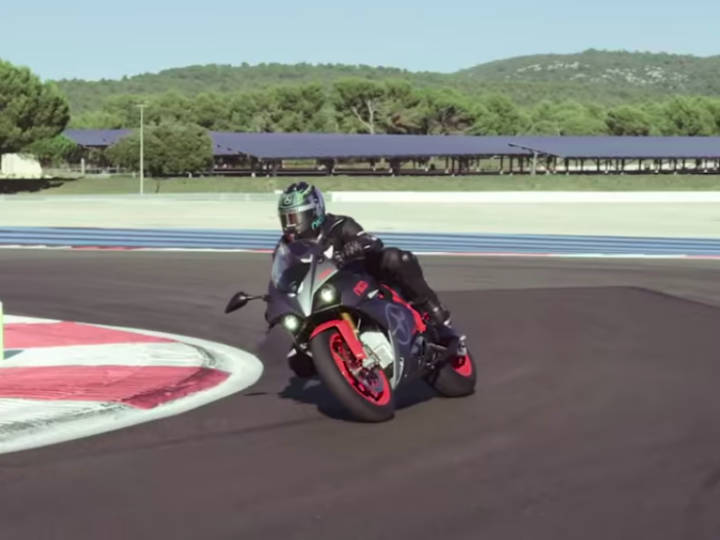 Italian electric bikemaker Energica is known particularly for its participation in the FIM Enel MotoE World Cup with a race-prepped version of one of its road bike. That's the kind of potential its motorcycles have. Now, the brand's performance-offering, Energica Ego has been updated for 2020. And 2016 F1 world champion Nico Rosberg has given us a sneak peek of the motorcycle ahead of its official debut at the 2019 EICMA show, and boy does it look sporty!
Rosberg says that the second-gen model features a newly developed battery, which promises more performance thanks to denser energy packaging. While the current-gen Ego comes with 13.4kWh lithium-polymer battery, expect the 2020 model to get a lithium-ion battery pack. Consequently, it is reported to offer a much better range as well. Interestingly, Energica hasn't revealed the range figures on its website for the current bike but it is said to offer around 193km when ridden under the Eco mode. We wouldn't expect too much as the motorcycle is essentially built for performance.
If you thought the 2019 model's 107kW and 200Nm output wasn't enough, worry not as the 2020 bike is said to produce even more output figures! Rosberg also reveals that the 2020 model gets superior electronics, including improved traction control. For reference, the current-gen bike gets ride-by-wire throttle with four riding modes and four regenerative braking maps, six levels of traction control and a Bosch dual-channel ABS with a rear-wheel mitigation system.
Externally, the bike looks more or less similar to the 2019 model, however, the fairing design has been slightly tweaked, presumably to house the new battery pack. The underpinnings also appear to be the same. For reference, the 2019 version gets a fully adjustable Marzocchi front inverted fork and a Bitubo monoshock with adjustable rebound and preload. The brakes also seem to be the same 330mm front discs with Brembo radial calipers and a 240mm disc at the rear.
All the geeky nitty-gritty of the electric superbike will be fully revealed at the 2019 EICMA next week. Until then, stay tuned!
Add Your Comments