KTM 125 Duke Questions and Answers
Filter by :

Comparison (83)

Performance (56)

Comfort (44)

Features (23)

Specifications (21)

Maintenance (17)

Mileage (15)

Price (13)

Fuel Type (1)

Safety (1)
Latest

Most Relevant

Unanswered
More Questions
More Questions
More Questions
More Questions
Q. Can I exchange my KTM 125 Duke?
Q. Are the seat height of KTM Duke 200 BS6 and KTM Duke 125 BS6 same?
Q. How much seat height can I adjust by adjusting rear shock? I mean, seat height is 830 so at what dimension can I reduce it to max - Duke 125?
Q. What is the actual City and Highway mileage of Duke 125 or 200 which were provide by Duke users?
Q. Is it possible to exchange Activa 5G limited addition to Duke 125?
More Questions
More Questions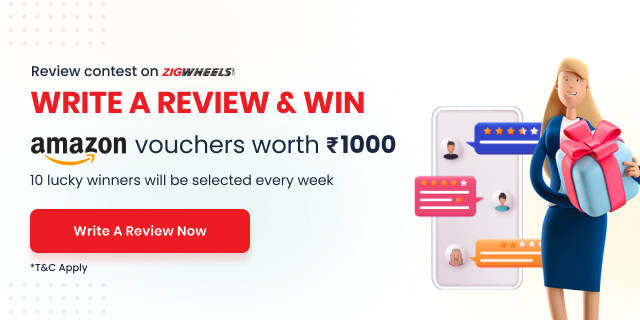 KTM 125 Duke User Reviews
4.0/5
Based on 1268 rating & 536 reviews
Review your vehicle & win ₹ 1000
All

Looks (71)

Mileage (70)

Comfort (46)

Performance (39)

Power (35)

Speed (30)

Price (30)

Engine (23)

Experience (22)

Pickup (14)

Style (14)
Build quality

Build quality, Look, Braking is best.But low power, Low mileage and high maintenance cost.

0

Share

Most powerful

KTM 125 Duke gives very impressive features and has one of the most powerful engine but is uncomfortable for long rides. It is a feature rich bike and has premium hardware but the ride quality is not so good. It has a very sharp and striking design but the seat height is high and is not good for short riders. It gives fun to ride and gives around 35 to 40 kmpl mileage in real world conditions but the other rivals offers better values. It has a premium hardware and gets an all digital instrument cluster.

0

Share

Bike mileage

I have drive this bike and the bike mileage is very good and anybody purchase this because he is not high costaly

1

Share

KTM 125 Duke is an extravagant two wheeler

Known for its practicality and versatility, the KTM 125 Duke is an extravagant two wheeler model that is the best friend of an enthusiastic driver and helps it keep smooth and comfortable on road drives. I think its quite budget-friendly. This scooter relies on great power generation which owes to a better and safer journeys en route. It also provides a good mileage. The price range is absolutely affordable and is totally money worth it. The maintenance is quite good and is very easy to handle. The overall weight of the scooter is not heavy enough to cause a problem while driving around the city hassle-free.

0

Share

KTM 125 Duke EntryLevel Street Thrill

My reference for the Duke's bestowal of 125 has been fully obtained. Because it offers a great platform for beginners to witness the excitement, I detect myself hauled to this entry position road bike. KTM has created a bike that excels in both ambitious Expression and learner friendly interpretation 2 Wheeler. It makes a memorable jolt with its useful addition of a vibrant Engine, satiny 2 Wheeler, and rider friendly features. For those appearing for a fun and reasonable road motorcycle ride, the model is a clear fave due to its surprising capability to give an entry position road adrenaline experience.

0

Share

Commanding Power and Precision

The KTM 125 Duke blends effectiveness and finesse. Both neophyte riders and communal commuters might profit from the feathery design's clever 2 Wheelerand fragile, naked bike. Its working medium generates a smooth, responsive assist that's completely able of covering megacity expressways. Riders who appreciate stiffness and frugality in a bike are the prey request for the 125 Duke. The objectification of screen basics ensures a affable and secure tripexperience.However, the KTM 125 Duke is my stylish crony, If my thing is a bike that combines phraseology and dexterity.

0

Share

Sets New Standards for Thrill and Agility.

The KTM 125 Duke combines authority and delicacy. The featherlight project's innovative eHeroon and delicate, bare bike may profit both neophyte riders and community commuters. Its operating medium creates a smooth, responsive help able of covering municipality roadways. Riders who value severity and frugality on a bike are the 125 Duke's prey request. The neutrality of movie fundamentals guarantees a affable and safe tripexperience.However, if I am appearing for a bike that blends phraseology with dexterity, the KTM 125 Duke is my tasteful accompaniment.

0

Share

Low speeds

A great learner bike i purchased the ktm 125 duke as my first bike and i have been using it for learning purpose also.The bike has been a joy to ride in city and as well as highway also.The light weight design makes it easy to move at low speeds and it handles tricky traffic situation very easily.The suspension is on the softer side which absorbs bumps and potholes well.The engine offers recent work for a 125 cc and its comes up with really good fuel efficiency.The brakes works really well for city riding.

0

Share

More Customer Reviews of 125 Duke
More Bikes in Same Budget