Keeping tabs on your emissions
---
While greener cars and emission reduction technologies of the future hold great potential in bringing down emission levels in the country, its best we secure our present by taking better care of our vehicle's exhaust gases

As the automotive world continues its hunt for the most efficient and emission free propulsion systems to save the planet's ailing atmosphere, it may well be many years before such technologies can be perfected and find a place on Indian roads.


In the meanwhile, the best we can do is to at least properly maintain our vehicles, which in majority cases are presently powered by either petrol or diesel internal combustion engines. For those running their cars on greener LPG and CNG kits emissions are surely on the lower side, but only regular upkeep of your vehicle will ensure it always stays that way.


As a habit, it's a good practice to have a Pollution Under Control (PUC) check up done from time to time, to be rest assured your vehicle is not giving out anything more than its prescribed quota of exhaust gases. If this is the case, it's advisable to have your vehicle serviced immediately.


At a recently held Diesel Emissions Conference in Delhi, one of the major factors pointed out as being a cause for lower fuel efficiency and higher emissions in larger vehicles was the trend of overloading these vehicles, which automatically puts added strain on its engine. This must be avoided under all circumstances, not only for keeping a tab on emissions, but also to reduce the overall wear and tear of your vehicle.


Although certain technologies like Exhaust Gas Recirculation (EGR) and Selective Catalytic Reduction (SCR) once implemented could drastically reduce diesel emission levels in the country, for now its best we keep an eye out for the pollutants exhaled by our very own vehicles and only use clean and unleaded fuel for driving them.
See what our community has to say!
NEW
India's largest automotive community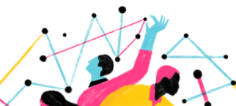 4 Offers Available