Harley-Davidson Heritage Softail Classic Road Test Review
Mar 26, 2018
Views : 6594
---
Has Harley-Davidson finally backed the old-school appeal of the Heritage with properly modern engineering?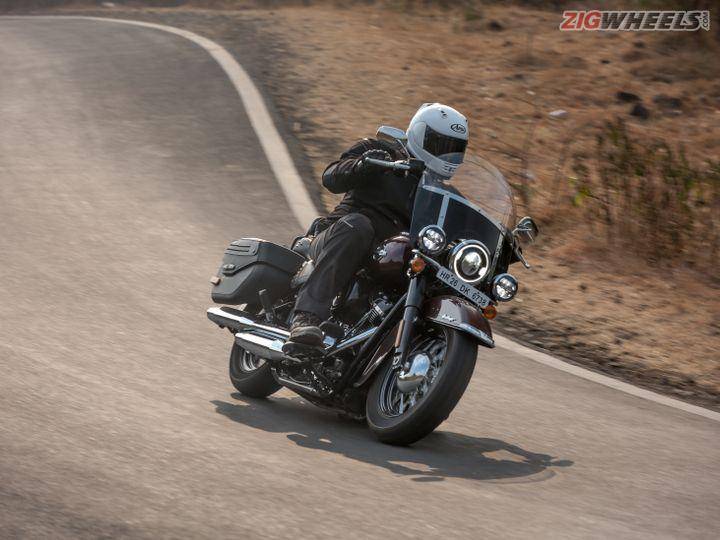 "Would you buy a Harley-Davidson?" It's a question that's as polarising as asking: "Would you put pineapple on a pizza?" There simply is no middle ground. However, there's no denying that Harleys of the past have suffered from a propensity to be heavy on show while leaving us wanting for more when it came to the go.

Now, though, Harley-Davidson's taken its engineering seriously. The new members of the Softail family are lighter, more agile and have biblical gains in refinement and finesse, or at least Harley-Davidson says so. So we swing a leg over the Heritage, arguably, a conjunction between the Softail and Touring range, to see if the classic aura now has the grit to match.
Sumo Ballet

Here's a cute little smart key to something that weighs about 330kg (wet). It's a thought that lingers as you get astride the Heritage Classic. Even in the 685mm high saddle, there's an overbearing knowledge that this is a motorcycle with serious mass. But thumb the starter, ease off the clutch and the weight simply disappears! Yes, most of the weight can be felt between your legs (no euphemism intended) but before you've even hit double digit speeds, that weight becomes nothing more than a faint memory. By day two of riding the Heritage, filtering through peak hour traffic, and the gawking eyes it comprised of, was a surprisingly stress-free affair.

Is it because of the 17kg weight loss vs the older model? In part, surely, but that's also down to the more rigid frame, to which the engine is solid mounted. Simply put, the Heritage literally feels better put together, with fewer welds, nuts and bolts, and that shows when you take it cornering. We spent the better part of 20 minutes taking the same two corners for our photographer to get the best shot and each attempt saw this two-wheeled limo get lower, faster! The footboards scrape quite easily and you only have 120mm of ground clearance (yes, this will be a problem over speed breakers, especially if you have a pillion), but you can push them hard into the tarmac without the motorcycle ever losing composure.

Yes, it does enjoy lean-ins, unlike most laid-back cruisers, let alone Harley-Davidsons. And then, just when you think the improved chassis is where the fun stops, in comes the Milwaukee-Eight 107 V-Twin -- a motor we'd lovingly call TJ or Torque Jock. With 144Nm of torque available by 3,000rpm, the Heritage doesn't feel bogged down by its weight in the slightest and there's bales of grunt to help you throttle out of a corner. In fact, once you're confident enough to go gung-ho in the ghats, the rear 150-section tyre can actually get overwhelmed by the torque and momentarily lose traction, though experienced riders can get it back in line with ease.
Journey

But, of course, a motorcycle like this is more Wild Hogs than Hitting The Apex. On the open road the Heritage is blissful. The arms do need a mild stretch to reach the handlebars but the ride stance is relaxed, with your feet placed well ahead of your torso on the generously sized footboards. On the open road, it's couchsurfing in almost a literal sense given how laid back each ride feels. Even the ride quality is comfortable and deals with smaller bumps and potholes with ease, with the suspension settling quickly after exiting any rough patch.

That said, the seat cushioning could be firmer for better long distance comfort. The stock seat has a touch too much give. Also, while the Heritage Classic does get a well-sized windscreen (detachable) there is a noticeable amount of buffeting around 80kmph, even for riders under 6ft in height. These are, however, small niggles in an otherwise swell cruiser. The chrome-plated cherry on top, again, is the engine.

The new 1,745cc motor doesn't even use rubber mounts but is damn near vibe-free. Anyone who has ridden a Harley-Davidson before may have to lift their jaw off the floor because this changes expectations. There's no buzzing at idle, no vibrations when you rev it hard for fast overtakes and no springs in your skin when you stop for a lemonade break.

And then there's the torque. It's ever present and almost makes you wonder if this thing's running on diesel. Stay between 2,000-2,500rpm and the Heritage will tackle almost every riding scenario. In fact, anything beyond 3,000rpm and you can physically feel the engine hitting a wall. The engine note gets raspy, the strain can be felt through the throttle, and performance drops like an anvil. This is a motorcycle for the journey and with 6th gear engaged you can cruise in excess of 120kmph, with the creamy torque ensuring a calm ride, and an efficient one at that. Believe or not, even while hovering between 80-110kmph, we managed a highway efficiency of nearly 31kmpl on the highway and 23.2kmpl in the city! So that 19.1-litre tank can get you a range of over 500km easy.

Oh yes, and it gets more India-friendly. The engine heat is barely perceptible, not even half as much as a Street 750 in similar conditions. It's also said to be about 11 per cent quicker in the 0-100kmph dash and off the line, it certainly feels quick. 0-60kmph* takes a hair under 3 seconds while 100kmph* takes 6.08 seconds (*tested).
Since the new engine runs a higher compression ratio (10.0:1 vs the 103 Twin Cam's 9.6:1) there's more power to put down (though Harley-Davidson won't say how much). But the improved acceleration is also down to the short initial gearing. So while that gets you quicker launches and there's always dollops of torque available, you do have to work the 6-speed gearbox a bit at low speeds. Even 30kmph in 3rd is too much of an ask and you can feel the engine lugging.

The brakes, though lacking in feel (especially the rear) do offer strong stopping power, with 100-0kmph managed in 48.69m - nearly the same as the lightweight KTM 390 Duke and just about a metre more than the Ducati 959 Panigale! (as per our road tests).
Modern Retro

Well, you can, and probably will, kit up your bike before it's out of the showroom, but as standard, the Heritage Classic gets cruise control, an LED headlight with daymaker auxiliary LEDs, an anti-theft alarm, keyless go and ABS. Nope, no fancy ride modes or even traction control here, which would be fair to expect from a bike that costs well over Rs 20 lakh on road.

That aside, it also gets a pretty detailed MID (though its design does look a bit archaic) which includes a digital tachometer, two tripmeters, a clock and distance-to-empty readout. You also lockable saddlebags that'll hold a week's worth of clothing (speaking from experience). The sissy bar and pillion backrest are add-ons but that aside, there's little else you'd need to add to the 2018 Heritage Classic, especially if you want to preserve the look. Maybe add some whitewall?
The Golden Era

The charm of the Heritage Classic remains the same, no matter what's changed under the surface. If retro motorcycles are your thing, it's sure to click because there's so much attention to detail in the design. The oversized mudguard, ironically, fits just right above the 16-inch front spoked wheel and gets some tasteful chrome detailing. And the road presence is immense, with a length that's greater than the wheelbase of most Indian small cars.

She also looks classier than before with the cylinder heads, filter box cover and centre panel for the hard tail look now blacked out. So, the only flash to the sides comes from the exhaust pipes. Even the rectangular leather detailing on the seats and saddlebags looks miles better than the old chrome pellets. The styling truly is representative of how the Heritage Classic, and indeed the Softail range, is now far more mature.
Come Of Age?

The Heritage Classic may not look drastically different from its predecessor but this truly is a brand new motorcycle and a big step ahead by Harley-Davidson's engineers. It's more agile, superior dynamically and feels thoroughly modern. Its design is retro-perfect, the ride and handling package is sharp but approachable, while the motor's tractability ensures that every ride is a meditative experience. And with an ex-showroom price of Rs 19.01 lakh, exclusivity is a given.
If you want a new-age motorcycle with old-school appeal, the Heritage Classic makes for a well-rounded deal. Harley-Davidson's merchandise and H.O.G have always been the brand's primary drivers. With this, the motorcycle now takes centre stage.
More on Harley Davidson Heritage Classic

Rs. 21.49 Lakh Onwards
Ex-showroom, Delhi
See what our community has to say!
NEW
India's largest automotive community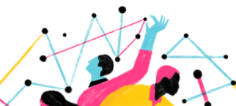 5 Offers Available