2018 Hyundai Elite i20 Petrol Automatic: Road Test Review
---
We finally get the Hyundai Elite i20 automatic we wanted. Is it the Elite i20 automatic we deserve?
Prologue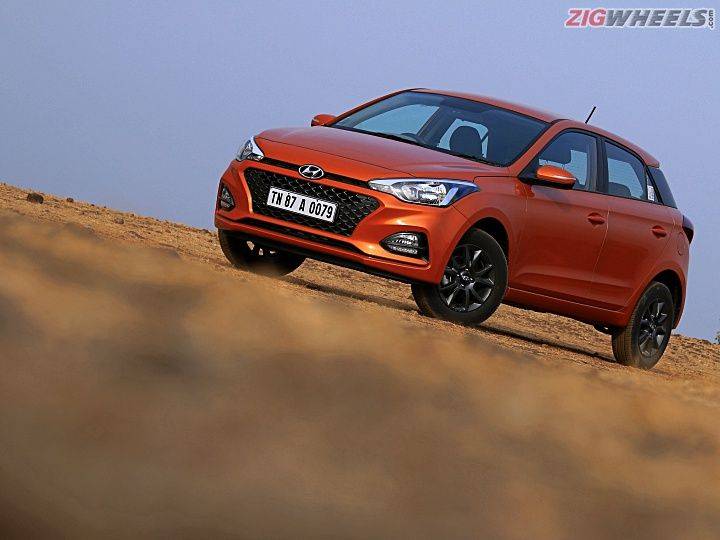 Alright, alright, put down your pitchforks! We know, the Hyundai Elite i20 did come with an automatic transmission. But it borrowed its predecessor's powertrain - a 1.4-litre petrol engine paired with a 4-speed automatic gearbox. The engine size made it ineligible for the sub-4 metre car excise duty benefits. So in came the tax fairy to swipe the money from under your pillow. And the transmission was about as modern as, well, dial-up internet.
Now, though, it has a dedicated automatic transmission. A CVT at that, and here are 5 things you need to know about it.
#1 Where's Waldo?

It'll take a keen eye to identify the 2-pedal version, since there isn't much to distinguish the automatic Elite i20 from its manual counterpart. In the interest of keeping the tail looking clean, there's just one "Auto" badge, slapped onto the right front fender. That's it.
#2 Packaging - What's Hot & What's Not

Good news first. Unlike the pre-facelift Elite i20 automatic, you can have the new one in more than one variant - Magna Executive (Rs 7.05 lakh ex-showroom Delhi) and Asta (Rs 8.16 lakh ex-showroom Delhi), each commanding a Rs 1.05 lakh premium over their manual counterparts. The bad news, as you may have figured out, is that you can't have it in the fully loaded Asta (O) variant.

So even if you get the fully loaded Elite i20 automatic, which costs about Rs 26,000 more than the Asta (O) manual, you miss out on a lot of features. The misses include, side and curtain airbags, projector headlamps with cornering lamps, 16-inch wheels and passive keyless entry with push-button start, among other features. Ridiculously enough, you won't even get an auto up driver window or ISOFIX child seat mounts. How is this not standard kit in a "premium hatchback" already?
#3 Technicalities

The Elite i20 automatic is still only available with a petrol engine. So, the brand new 6-step CVT is paired with the same 1.2-litre engine that you get in the manual. It makes the same 83PS @ 6000rpm & 115Nm of torque @ 4000rpm too.
#4 The Drive Story

Let's cut straight to the chase. If you've had an energy drink, if you're an impatient driver, if you want something that'll thrill you or bring a smile to your face - this is not the car for you. The sole purpose of the Elite i20 CVT is to take the manual Elite i20 petrol and add a dose of convenience to it.

The simple fact remains that the 1.2-litre Kappa petrol engine has always been a commuter motor and even with the transmission change, that behaviour stays the same. Push the engine hard and all you're to get is a lot of noise but progress on the speedometer won't match. The optimum driving range is between 2500-4000rpm, where you have just the right amount of power to drive at city speeds or enjoy a light cruise on the highway.

Bear in mind that even low speed overtakes (40-60kmph) do need some planning. It's best to nurse the throttle ahead progressively, build speed and then switch lanes. On the highway, be sure to give yourself a decent buffer from the cars behind you. Using the manual mode to "drop down a gear" and revving the engine till kingdom come will give you sweet exhaust note, but quick overtake attempts can easily see you slowing down faster cars attempting to pass by. 20-80kmph (kickdown) took a full 9.19 seconds. 0-100kmph took 16.18 seconds. A thimble few milliseconds quicker than the Tata Tiago diesel and just over a second quicker than the Renault Kwid AMT.

But if you do like hard revs, the transmission will lick the 6500rpm redline before automatically shifting to a taller ratio. The motor also feels taxing to use on sharp inclines and has to hold onto shorter ratios for longer, which will take its toll on fuel efficiency.

But before you go "Bah!" and drop your noggin in disappointment, here's a twist. The Elite i20 CVT is simply fantastic! This has to be one of the most intelligently tuned and intuitive powertrains in the segment. The key point to understand is that the car is meant to be an urban commuter. Once you appreciate that, the Elite i20 CVT starts to make sense.

The transmission is super quick to respond to changes in throttle inputs, altering ratios and gaining or losing revs immediately. It's a very predictable car to drive and we mean that as a good thing. Press the throttle and you get the exact amount of acceleration you want, giving you no unpleasant surprises or leaving anything to guesswork. With a relaxed driving style, it's a light sipper as well, delivering a tested 12.15kmpl in the city and nearly 16kmpl on the highway.

What really stands out is how smooth the Elite i20 auto's transmission is. Go light on the throttle or pin it, there's simply no scenario where it'll ever be jerky or give you even a hint of head nod. The cherry on top is the engine itself. Yes, it's not exciting in the slightest but is very refined and has enough grit to make it usable for daily duties. So as a marriage, the petrol engine and new CVT make for a brilliant match!
#5 Job Well Done?

Hyundai sure took its sweet time to get a proper automatic Elite i20 but the end result gets a thumbs up. The transmission has been perfectly tuned for the engine and is extremely convenient to use as a daily commuter.
It does have flaws, beginning with the fact that you can't have it in the Asta (O) variant. Which is a big miss. For something that'll cost about Rs 9.50 lakh on road, the Asta AT does skip some must haves.

Also, while Hyundai's press release says "The 1.2L petrol engine with CVT option offers convenient clutch-less drive and no physical gear shifting makes it ideal for city, highways and hilly terrains." it's only IDEAL for the city. It can function on highways and hilly terrains, of course, but with some limitations.
But frankly, that's down to the nature of the engine itself. So even the manual doesn't present a different story. So, if all you want is a hassle-free, point A to B urban commuter that'll make daily drives a breeze, the Elite i20 automatic really is a job well done.
Hyundai Elite i20 2017-2020 Video Review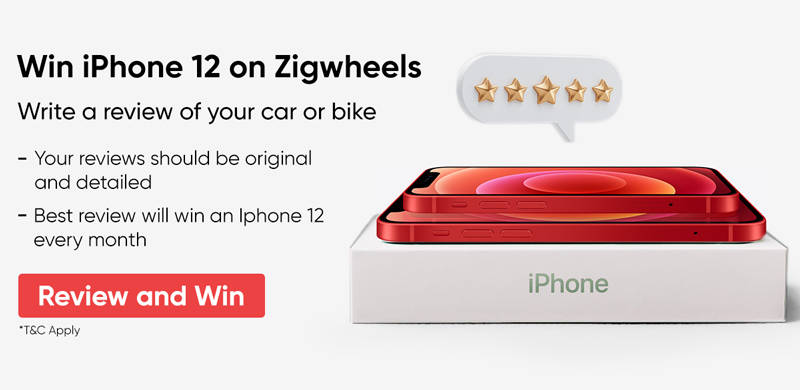 Cars Similar to Elite i20 2017-2020
See what our community has to say!
NEW
India's largest automotive community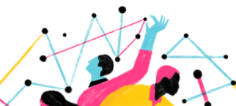 7 Other Things You Might Want To Do