2015 Mini Cooper S Review
Jul 10, 2015
Views : 46072
---
We drive the latest reincarnation of what is possibly the best driving small car the world has ever seen. And this one isn't a diesel! Read on to know more..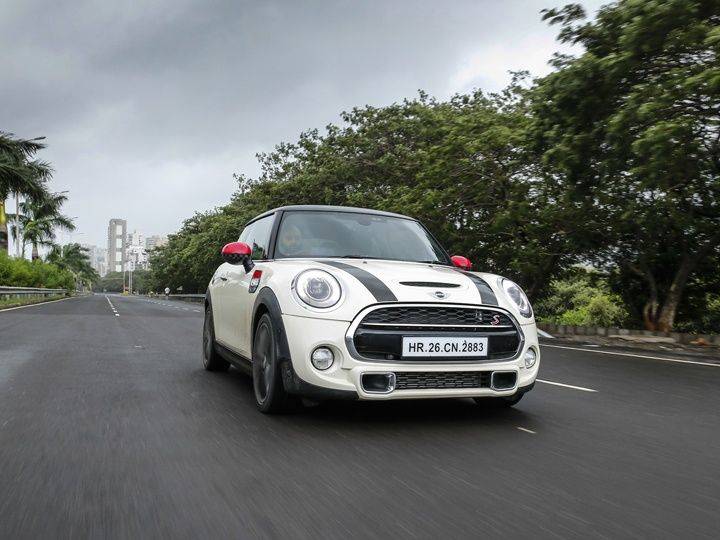 Get latest updates on
the automobile community
They say you are never really a true petrolhead until you have driven a real classic Mini. If that's true, then I am lucky enough to be one of the privileged few automotive journalists who have. In fact, the first time I ever drove a Mini was when I was 18 and had just received a driver's license and true to its reputation, what a glorious car it was. Come 2015, the all-new Mini made its way to India and most of us were frothing at the lips to get our hands behind the wheel of this little pocket rocket. So, does it live up to all its expectations? Well, read on...

Exterior Styling rating_4.5_rating
We here at ZigWheels love the way the Mini looks but, as we have mentioned in our other Mini reviews before, the new generation isn't as cute as it used to be. Most of it is mainly down to the slightly larger headlamps which house the semi-circular LED daytime running lights. That said, the Cooper S makes up for it with its lower bumper design and of course the trademark air intake on the bonnet which indicated the monster under the hood.

The rest of the car too looks a lot better than the standard version. What immediately comes to the forefront in terms of design are the large blacked out wheels and the new roof spoiler. The roof spoiler in particular though is one of those design elements that does take some time to grow on you. The large greenhouse that we have come to be familiar with combined with the blacked out roof looks typically Mini. That said, if you are one of the lucky few who is reading this review with the intention of actually buying one, we beg you to consider a colour that is more exciting than this plain and frankly boring white that we have here. (Our personal choice would be either a red with a chequered flag or Union Jack roof combination)

Interior & space rating_4.0_rating
The insides of a Mini are ridiculously cool and can be customized in a million and one ways to suite your tastes. Everything is still true to the original Mini but with an uber modern touch added to it. The large speedometer that used to dominate the original Mini and the last generation though has now been changed to exclusively an infotainment display with an LED ring around to aid with interior mood lighting. The cluster also encapsulates the audio controls which are of course made of the highest quality plastics and metal.

The Mini Cooper S is obviously not very spacious at the back. And although most of your friends would not mind hopping into the back for a short trip around the block, I doubt many would prefer being there for more than a few minutes. The front sports seats themselves though envelop you like race seats while still giving you enough comfort to make them usable on the streets. We also like the way Mini has used a dash of retro materials like the seat cloth design for their seats. Of course, one can individualise the Mini in a million ways with different interior colors and materials for an added cost. The bottom line though is clear, if you think this Mini is practical, it isn't.

Features & Equipment rating_4.0_rating
At the price that the Cooper S is slotted at, it goes up against some major players like Mercedes-Benz, BMW and Volvo. Of course, at that price one expects almost every sort of creature comfort imaginable and the Mini does not disappoint. Although the standard car does not come fully loaded with much, spec your Mini well and you can get a multi functional steering wheel, dual zone climate control, driving modes, head-up display and a high-end and nice sounding multimedia system complete with navigation and Bluetooth. That said, electrically adjustable seats are still not available, a factor that many would find rather annoying. On the safety front, ABS and ESP come as standard of course with two front airbags.

Engines & performance rating_4.5_rating
So lets get straight to the point. Is it fun? YES! With a 2.0-litre turbocharged engine that pumps out 190Ps of peak power and a 280Nm of peak torque, its hard for Mini to get the fun part wrong. The new Cooper S though has a split personality. On one hand, in 'Green' mode, it is comfortable and well behaved as any normal hatchback is. Switch the rotary selector to sport though and the evil genes tend to kick in quicker than you can say Mini. Now the Cooper S is a serious little road racer with an active exhaust system that crackles, buzzes and makes all the right noises to make your scribes insides fizz. The new Mini does get traction control though but it is far less interruptive as it was in the last generation model. In fact, with the traction control on, the Mini gets you from 0-fast in a genuinely quick time.

Ride and ease of driving rating_4.0_rating
The last generation Mini Cooper S was far from comfortable. In fact, it was one of the stiffest cars we drove back in 2012. The new car on the other hand is much more supple while still being stiff enough to take corners like no other hatchback can. Do the runflat tyres help? No. In fact, if there was ever a weak link in the new Mini Cooper S' handling armory, it would be the runflats. Tyres of course are something owners can immediately swap out for something stickier and a lot grippier. The Mini though is definitely an easy car to drive mainly due to the fact that the windscreen is quite large and easy to look out of. The Cooper S though is a little ungainly in tight parking spots due to the large doors and the lower bumpers that could get nicked on a high curb or footpath.

Handling & braking rating_5.0_rating
In our opinion, the new 2015 Mini Cooper S is the best handling sub 50 lakh car that you can buy. In fact, it will without a shadow of a doubt out handle cars that are twice its price without blinking an eyelid. And as we mentioned earlier, it does all this without braking your back and tail bones. In fact, unlike most hot hatchbacks, you can drive the Cooper S over a section of rough roads without having to worry much about the suspension taking a beating. The brakes too are phenomenal but do tend to showcase a fair amount of fade when really pushed to its limits. On the whole though, if it is sheer driving pleasure and joy that you are looking for, the Mini gives it to you in spades.....and then some.

Price and Fuel efficiency rating_3.0_rating
Although the Mini Cooper S in India is intended to be something of a weekend warrior or a plaything for the rich. That said, unlike most such cars, it does return a very good mileage figure indeed. According to manufacturer claims, the Mini Cooper S returns about 18.2kmpl. Considering the power made from the 2.0-litre engine, this is a pretty impressive feat. In fact, as compared to the older car, the new Cooper S is certainly a lot more fuel efficient. That said, with prices starting at a hefty Rs 34.56 lakhs without options, the Cooper S isn't exactly going to be easy on your pocket.

Verdict rating_4.0_rating
The verdict is simple on this one. The Cooper S is a phenomenal car if you are single or have a very understanding partner. Is it stylish? Yes it is. Is it fast? Yes it is. Does it make us fizz with joy? Yes it does. But, is it practical? No. Not by a long shot. But, considering the kind of driving experience this car can give you, everything else could be overlooked. As we mentioned earlier, this is most certainly the best handling car under Rs 50 lakh. In our opinion, the new 2015 Mini Cooper S is also the most fun car under the half crore mark. So if you are young (or young at heart) and have a new job that pays you a ridiculous salary, go get one of these instead of the usual German luxury sedan!
Recommended Variant :
3 Door Cooper S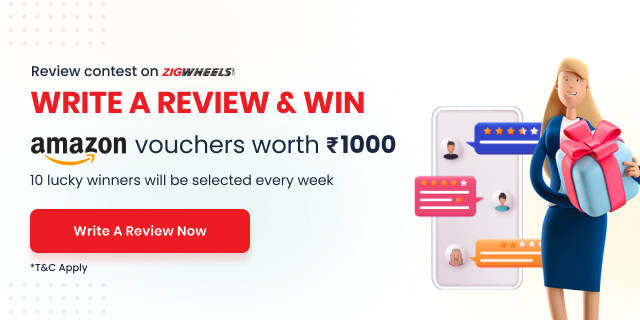 Cars Similar to Cooper 3 DOOR
See what our community has to say!
NEW
India's largest automotive community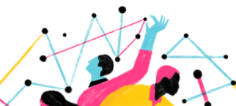 2 Other Things You Might Want To Do