2014 Ford Fiesta Diesel Final Long Term Review
Apr 23, 2015
Views : 11263
---
We finally bid adieu to the Ford Fiesta, a car we feel is possibly one of the most under rated sedans in this country today.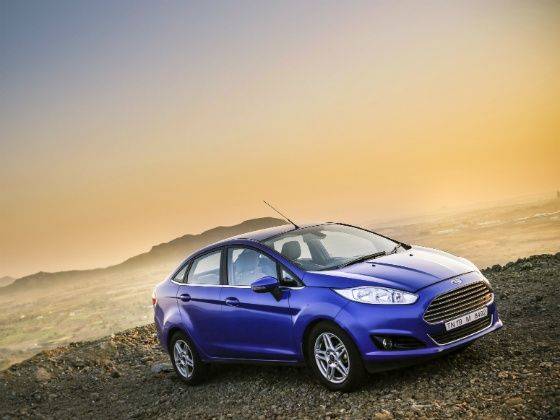 From questions like 'Is this an imported car?' to typically towney statements like 'Bro, this looks like a sports car!', the Ford Fiesta has always managed to turn heads and impress people in a rather unexpected way. We have always mentioned that the Ford Fiesta is one of the most under rated cars in the market today, mainly due to the fact that it has one of the best suspension setups for any car under Rs 10 lakh.
Not only does it handle well, the Fiesta also feels really well planted on the highway as we have discovered on one of our many trips to Poona in the last few weeks. The Fiesta in fact is one of the best highway cars due to its ultra comfortable seats, great driving dynamics and torquey diesel motor too. Of course, a bit more power from the engine and a sixth gear would go a long way in making this car a lot better.

Although the Fiesta does look quite compact-ish from the rear, the mount of stuff you can get into the boot too managed to surprise us. Although the loading bay itself is slightly narrow, it managed to squeeze in a set of new tyres and wheels for one of my classic cars with ease while still managing to have enough space to carry around a barbeque grille set! And yes, although this might sound repetitive, what I will miss the most when the fiesta gets sent back will be its phenomenal audio system.
All in all then, the Fiesta is a pleasant surprise. As unexpected as it seemed in the beginning, I have grown to be quite fond of this Ford. I do hope Ford has some upgrades planned for this car in the near future making this an even more potent product than it already is. We still cannot imagine why more people don't choose on of these as their family sedan in India.
Recommended Variant :
Fiesta Titanium