UM Motorcycles India Expands Its Dealership Network To Bhubaneswar
---
The showroom and its adjoining service centre are spread over an area of 4700 sq. ft. and will cater to the growing cruiser motorcycle market of the city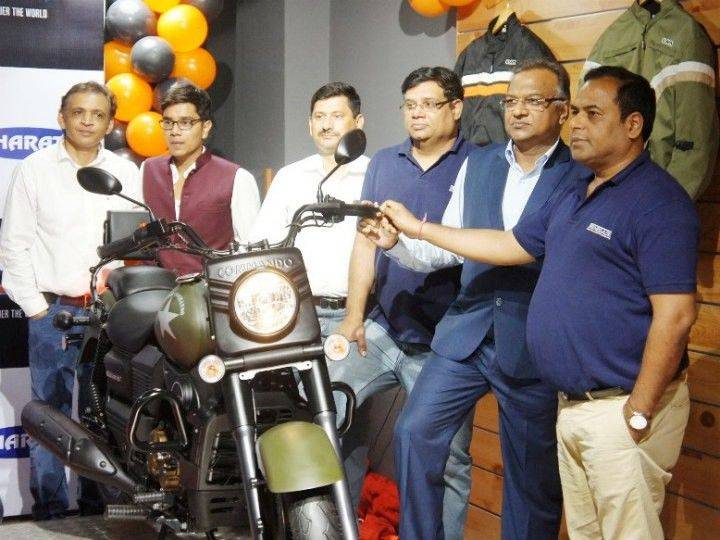 American cruiser bike manufacturer UM motorcycles, which ventured into India last year, has opened one more dealership in the country. The facility has been inaugurated in Bhubaneswar, Odisha, to cater to the increasing number of cruiser bike buyers in the region. The facility is spread over an area of 4700 sq. ft., including both the display space and the service station. The dealership will also offer the entire UM accessory and apparel range along with the 24x7 Roadside Assistance Programme that is offered by the manufacturer across the nation.
Inaugurating the showroom and the service centre, Rajeev Mishra, CEO, UM Lohia Pvt. Ltd. stated, "Bhubaneswar, as we all know, is India's one of the upcoming cities, which boasts of good road infrastructure and a rising per capita income. The inauguration of this facility in Bhubaneswar is part of our growth strategy to expand our touch points across India. This dealership has been set up keeping in mind the rising demand for cruiser motorcycles here and will cater to this need. We have been working to create motorcycles that engage with the rider and offer a balance between ergonomics and performance."

Adding to Rajeev Mishra's words Jay Prakash Didwania, managing director, UM Odisha, said, "We are delighted to partner with UM Motorcycles to open its dealership here in Bhubaneswar. The city has a rich motorcycling culture and I am sure that all bikers who prefer cruisers will opt for the world-class motorcycle. UM Motorcycles has a lot of growth potential in a city like Bhubaneswar and we look forward to contributing to the growth of the company. Our investment in the showroom and workshop has already paid a dividend, as we already have orders even prior to the inauguration".

UM currently offers two motorcycles in the country, namely the Renegade Commando and the Renegade Sports S. Both the bikes are powered by a 279.2cc single-cylinder liquid-cooled motor, which produces 24.8PS of power and 21.8Nm of torque, and are based on the same chassis to. The differences, however, lies in the looks -- the Commando carries a more rugged appeal, whereas the Sports S follows a sporty approach. The bikes are priced at Rs 1.64 lakh and Rs 1.57 lakh (ex-showroom, New-Delhi), respectively.