New Swift DZire: Boot Space Comparo
January 21, 2012
Views : 188766
---
The new Swift DZire has been unveiled. While the car slots in under the sub four meter category entitling it to excise duty cuts, its not quite as practical as before. Here is our boot space compare of the new Swift DZire with some of its formidable rivals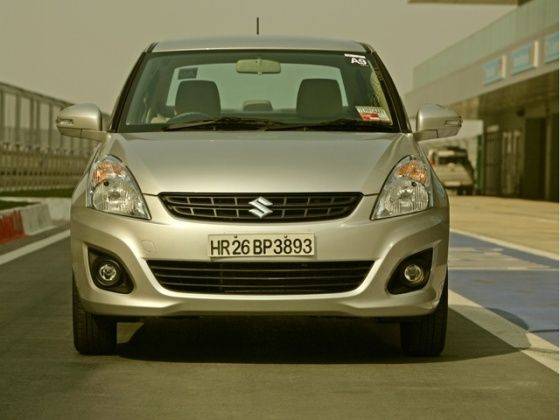 The new Swift DZire is all set to hit our market, but this time it has a new intention. The earlier car was a full size three box sedan with the sole objective of being a practical and spacious vehicle. The new car has a different motive, it is aimed at being quite literally an object of 'DZire'. Indians love a three box sedan, it adds to the prestige factor of owning a bigger, more premium and more expensive vehicle. However, while the new DZire is a three box sedan which ticks the prestige box, Maruti has kept the length of the vehicle under 4000mm which entitles it to small car excise duty cuts. As a result the new Swift DZire is likely to be priced around Rs. 30,000 over its hatchback sibling per variant.
So, you get a three box sedan for the price of a premium hatchback, the recipe seems to be spot on. Except, it isn't quite so. The trouble is, while the car measures in under four meters to claim a lower price tag, there isn't much space left for a boot. The end result is a boot space of just 316 litres and if you install a CNG kit in the petrol variants there would be hardly any space left at all. The trouble with that is, premium hatchbacks slotting in under the same price bracket offer similar boot space. The Skoda Fabia comes closest to the new Swift Dzire in terms of boot space at 315 litres while the Honda Jazz with its spacious 366 litre boot is considerably ahead of the new DZire when it comes to practicality.
When compared to the previous Swift DZire in relation to boot space the first generation car had a capacious 440 litre boot. However, if the vehicle is priced around Rs. 30,000 over its hatchback sibling, in terms of price it will undercut its predecessor by approximately Rs. 40,000 to Rs. 45,000 per variant. That in itself makes a very good case for the new car.
Also, The new Swift DZire falls slap bang in the middle of the price bracket for sedans at the budget end of the market, and all of them offer more boot space than the new Swift DZire. This means practicality is no more entirely the forte of the new Swift DZire, but where it does score is on the prestige factor and for that reason alone the car will rack up the sales figures.
Here is a comparo of the boot space the new Swift DZire offers in relation to that of some of the premium hatchbacks within the same price bracket,
DZire V/S Hatchback : Boot space comparo
Maruti Suzuki Swift DZire

(Boot Space - litres)

Hatchback competitior

(Boot Space - litres)

316

Hyundai i20

295

Toyota Etios Liva

251

Honda Jazz

366

Fiat Punto

280

Volkswagen Polo

280

Skoda Fabia

315

Ford Figo

284
DZire V/S Budget sedans and MUV comparo
Maruti Suzuki Swift DZire

(Boot Space - litres)

Budget sedan/MUV competitior

(Boot Space - litres)

316

Tata Indigo eCS

380

Premier Rio

490

Hyundai Accent

380

Mahindra Verito

510
VARIANT WISE PRICING FOR THE NEW MARUTI SWIFT DZIRE :

PETROL

DIESEL

LXi: Rs. 4.79*

Lakh

LDi: Rs. 5.80* Lakh

Vxi: Rs. 5.32* Lakh

VDi: Rs. 6.31* Lakh

Zxi Rs. 6.19* Lakh

ZDi: Rs. 7.09* Lakh

Vxi Auto: Rs. 6.54* Lakh
*All prices are ex-showroom Delhi