Mercedes-AMG GT R Creates New Record At BIC
---
The soon-to-be-launched AMG has become the fastest production car to go around the BIC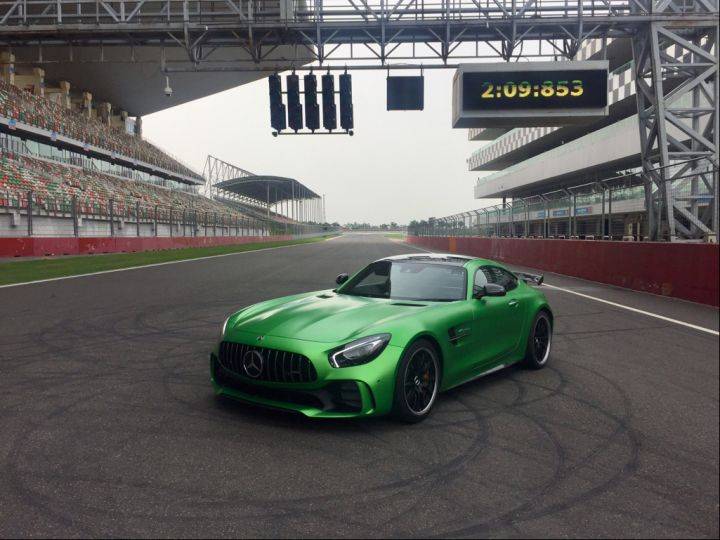 We live in an age where carmakers are competing to become the fastest around renowned circuits. Though mostly these rivalries take place on the Nordschleife at the Nurburgring, Mercedes has begun to set lap records right here, in our backyard, at the BIC. The German carmaker has broken its own record of having the fastest production car on the fastest Indian circuit. Earlier held by the SLS AMG, the crown has now moved to its current generation's fastest iteration, the India-bound AMG GT R. Yes, you could soon buy this 'fastest production car' but sadly, won't be able to go this fast. Why, you ask? Well, because money can't buy you racing talent.
The record was set by the hands and feet of Christian Hohenadel, an AMG test driver. The 'Beast of the Green Hell' pulled off a 2 min 9.853 sec-lap around the BIC. Apart from the in-house record, the AMG GT R also holds the record for the fastest front-engined rear-wheel drive car around the Nurburgring with a lap time of 7:10.92.
If you have not been acquainted with this demon, here are some humble numbers which might intrigue your interest. The AMG GT R is the evil cousin of the GT S and though it packs the same mechanicals, the 4.0-litre twin turbo V8 here makes 585PS and 700Nm of torque (75PS/50Nm more than the GT S). Throw in the 7-speed dual clutch transmission in this equation and you get to 100kmph in 3.6 seconds.
The Merc management also seems to be pretty pleased with this record and Roland Folger, Managing Director and CEO, said: "It is only fitting that ahead of its India debut, the Mercedes-AMG GT R, holds the title of clocking the fastest lap ever by a production car in India." Even FMSCI seems to be pleased with the new record and has congratulated Mercedes-Benz India on this achievement, wishing them the very best in the introduction of this sportscar in the Indian market.
These numbers, as of now, don't mean much as there is no competition. We sincerely hope that other carmakers attempt to break this record and we get a true winner, which could very well remain the 'Beast of the Green Hell'.
Recommended Read
- Mercedes-AMG GLC 43 4MATIC Coupe Launched At Rs 74.80 Lakh
- Mercedes-Benz Unveils X-Class
More on Mercedes Benz AMG GT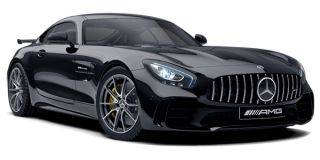 Rs. 2.27 - 2.31 crore
Ex-showroom, Delhi
Contact Dealer
View On Road Price
Mercedes-Benz AMG GT Alternatives