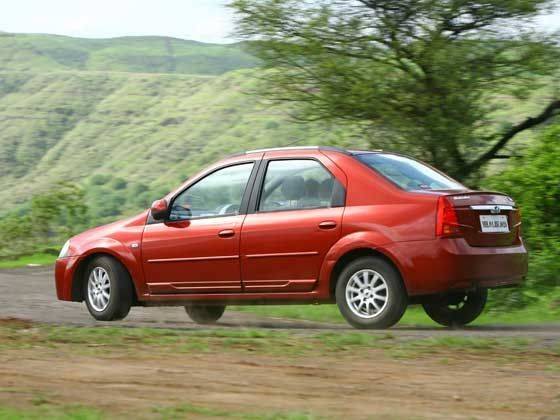 Operating on full charge post the launch of its next gen e2o electric car, Mahindra's next volunteer in the EV category is its very own entry-level saloon the Verito, which it plans to launch within a year or so from now.
Mahindra evidently has tremendous faith in the state-of-the-art electric motor powering its smaller Reva hatchback as it plans on using the same technology to power Verito. It will however be tuned to produce 29 kW (38.9bhp), 10kW more than the 19kW that is generated on the Reva. The battery pack will around take six hours for a full charge, which will give an identical range of 100km just like on the Reva. A quick charge can also be done in a little over an hour.
Speaking about the company's plans for electric vehicles, Pawan Goenka, president of automotive and farm equipment sectors, M&M, said, "We will be using the electric vehicle technology on some of our existing products. We are almost ready with the electric Gio and Maxximo, and we have also developed a prototype for the electric Verito."
Interesting to note is that M&M's EV ambitions aren't limited to its passenger vehicles, but also its CV portfolio as it is investing about Rs 150 crore to develop electric versions of two of its other vehicles, the Gio and Maxximo, as well. According to Goenka, a fleet of 50 electric Maxximos are already ready and will be launched after assessing the response to the recently launched Mahindra e2o.