JK Tyre FMSCI National Racing Championship is back and bigger than ever
---
In its 20th year now, JKNRC is larger than ever with international competitors and the introduction of a two-wheeler category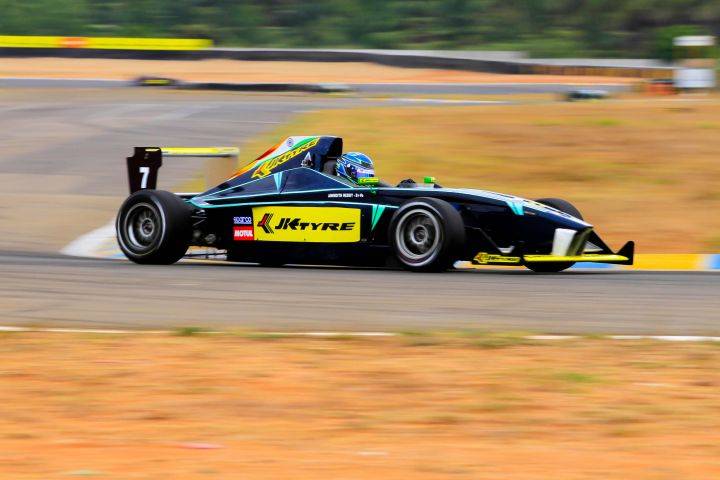 There is a lot to look forward to this Saturday as the JKNRC will raise the curtains to an action-packed weekend. JK Tyre's crowning glory, the Euro JK 17 category will have FB02 Formula open-wheeled racecars covering the grid. This season, the segment will see a lot of heat especially from overseas. Last year's champion Anindith Reddy will not only have to defend his championship from fellow competitors, last season's second runner-up Nayan Chatterjee and 2017 LGB4 champion Vishnu Prasad, but also international drivers, Italian Paolo Ippolito and Australian Ricky Capo. Ricky Capo was last year's European Le Mans Series winner.

This year the LGB4 series will see 18 competitors, including two Sri Lankan racers, battle it out for top honours. Woman power in both categories will be represented by 17-year old Mira Erda, who also becomes the first lady driver to compete in the Euro JK 17, and Sneha Sharma in the LGB4 series.While previously JKNRC has been all about four-wheelers, come Saturday it is set to change. The weekend will see the first round of the JK Suzuki One make championship - a one-make series with Suzuki Gixxer SF 150 racebikes.

The selection process for the Gixxxer Cup had 1200 aspirants participate from across the country. They were whittled down to 15 riders (8 from Aizawl). The winner will get to represent India at the Red Bull Rookie Cup Road to MotoGP to be held in in Spain.

With the introduction of the Gixxer Cup in their roster, this weekend at the Kari Motor Speedway promises to be an action-packed one.