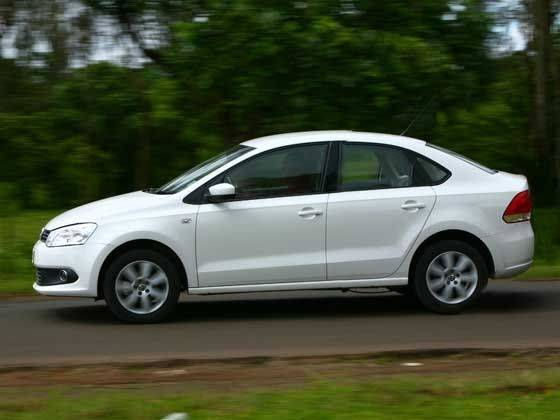 It was Tata Motors that took the government stipulated definition of a small car and used it to their advantage to spawn a new segment, namely the sub four meter sedan with the introduction of the Indigo CS. Not only did customers get a car with a boot, the lower excise tax that a sub four meter car attracts also allowed the product to be rather competitively priced.
For Maruti Suzuki, this segment has also proved to be a lucrative draw and considering the fact that they clock the highest amount of sales in the small car space, a sub four meter sedan made great sense. In doing so, the company revisited the Dzire brand and introduced the new car in the desired specification. Till date, the Dzire has dominated the segment and the only other car to contend against has been the Tata Indigo eCS. Of course with increase competition, Tata has decided to add another contender to the list with a shortened version of the Tata Manza. Related: The New Swift DZire: Special Coverage
Having said that, the game has only begun as numerous manufacturers are looking at this segment as a major growth driver for their business. Topping the list is Honda Cars India which is ready with their Brio sedan, namely the Amaze, which not only fits in the sub four meter category but also boasts of being the first diesel car on offer from the manufacturer. Mahindra has had a shortened version of the Verito in the pipeline.
The benefit of being charged only a 12 per cent excise duty vis-a-vis the 22 per cent charged for sedans above four meters has proved to be lucrative for Volkswagen, Hyundai and Toyota as well. Volkswagen is reportedly working on a sub four meter sedan based on the Polo. This car will slot in between the larger Vento and the Polo hatch and as expected, it will have a rather competitive price tag. In the same vein, Hyundai and Toyota are working on notchback versions of their i20 and Liva hatches to fit the stipulated requirements yet cater to a whole new segment of car buyer.
In catering to this segment, manufacturers might just be able to add the impetus required to turn around the sluggish market. While the overall numbers are still growing, the rate of growth has slowed down across the spectrum except for the sub four meter sedan bracket. A slew of new products in this segment has the potential to boost market growth and provide a renewed impetus to the domestic car market here in India.