Ather Energy Appoints New Chief Operating Officer and Vice President of Vehicle Development
---
With decades of experience in the industry, Dr. Venkatesh Padmanabhan and Thiruppathy Srinivasan will help bring the Ather brand out into the market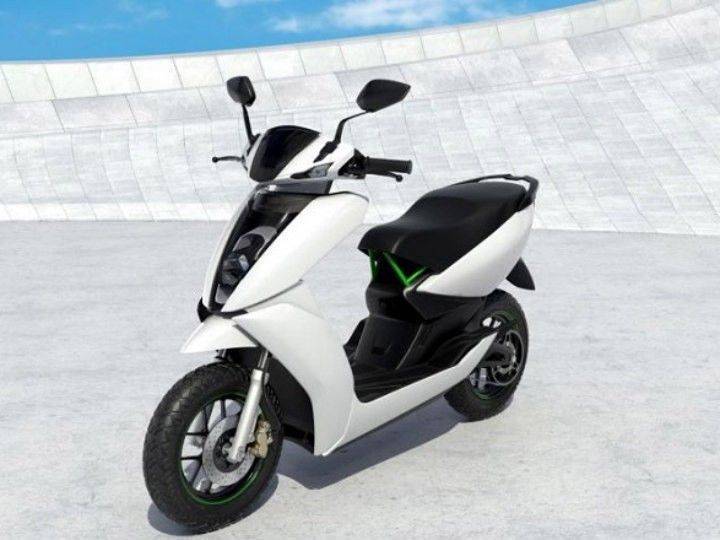 Smart electric two-wheeler start-up, Ather Energy has announced the new appointment of Dr. Venkatesh Padmanabhan as the chief operating officer, and Thiruppathy Srinivasan (Thiru) as the vice president of Vehicle Development. Also read: Make in India: Ather Energy unveils the S340 smart e-scooter
With Dr Padmanabhan and Srinivasan at the helm of things, the brand is set to exploit their expertise and they will be indispensable in breaking the stereotype normally associated with electric vehicles, and making them more accessible. They will also help the brand to bring upon the awareness and the advantages of electric vehicles, thereby increasing the demand.

Dr Padmanabhan, fondly known as Venki, he will head supply chain, quality, manufacturing, and service delivery at Ather. He worked with General Motors for 15 years and in 2004, he joined Daimler Chrysler's (DCX) Chrysler Division to support the integration of lean manufacturing in its diverse operations and later worked at Mercedes' car division. He was brought to India in 2007 as managing director of Chrysler's first South East Asia global sourcing centre in Chennai.
In 2008, he joined Royal Enfield as chief operating officer and rose to the position of chief executive officer in 2011. During this period, with two successful launches of the Classic and Thunderbird single cylinder UCE-based motorcycles, the company saw a threefold increase in sales and twenty-fold increase in profits. Royal Enfield now is a brand reborn and thriving in India and 45 other countries. The brand is all set to venture into bigger-capacity markets with new bikes, in the near future.
In 2013, Dr. Padmanabhan served as the MD & CEO of EICL (English Indian Clays Limited) to help recast a 75-year-old, 80 million dollar Kaolin Clay and Starch Producer into a modern, innovation-driven specialty chemicals company. He moved to Cyient in October 2015 to integrate its acquisition of Rangsons Electronics into extending the detail engineering offerings of its aerospace, defense, rail, medical and consumer business units into complete life cycle offerings.
"When I met Tarun, Swapnil and their team at Ather, it was like a lightning bolt hit me. They surely have great brand, design and engineering mojo and are in early stages of building detail engineering and manufacturing capability. I thought I had value to add to this exciting quest and I signed up," said Dr. Padmanabhan after being appointed.

Thiru started his career in 3M after completing his Masters in Mechanical Engineering from The Ohio State University, USA. Eventually, he moved to Iomega (now Lenovo) supporting their worldwide design centers and factories in sourcing components from Asia. He then joined Rexnord in 2002 as the Director of Global Quality in the Bearing Products Division. In 2003, he moved back to India to serve as the Director of Sourcing for Tyco Healthcare (now Medtronic) managing their Bangalore and Shanghai offices. After a stint at IMI International, he joined AO Smith as Director of Operations, India in 2008. Thiru played a key role in establishing their Green Field Manufacturing Operations in Bangalore. In 2012, he joined Ariv Technologies as their Managing Director and currently serves on their Board of Directors.
Thiru also serves as a Senior Advisor of Industry Relations at the Center for Industrial Consultancy & Sponsored Research, IIT Madras (IITM). In this role he advises Industry and IITM faculty on technology and capability development in manufacturing towards global leadership.
"Guiding the (Ather) team in taking the design through development, along with supplier partners, into production and successfully into the market is an opportunity I am truly delighted to take up," said Thiru.

"Ather is a young company, building on a new platform with a nascent to often non-existent vendor ecosystem. Venki's exposure to vendors and manufacturing processes in India will prove a strategic advantage as we close in on the production of the S340," said Tarun Mehta, CEO, Ather Energy. "Thiru's exposure to the product vendor ecosystems in India, China as well as in countries like Singapore and the United States, gives us a strategic advantage in the prototyping cycle of the S340 and in our future products," added Mehta.
See what our community has to say!
NEW
India's largest automotive community