Greener 2020 Skoda Octavia G-Tec Revealed
---
This new CNG variant of the Octy has a claimed range of 500km in pure-CNG mode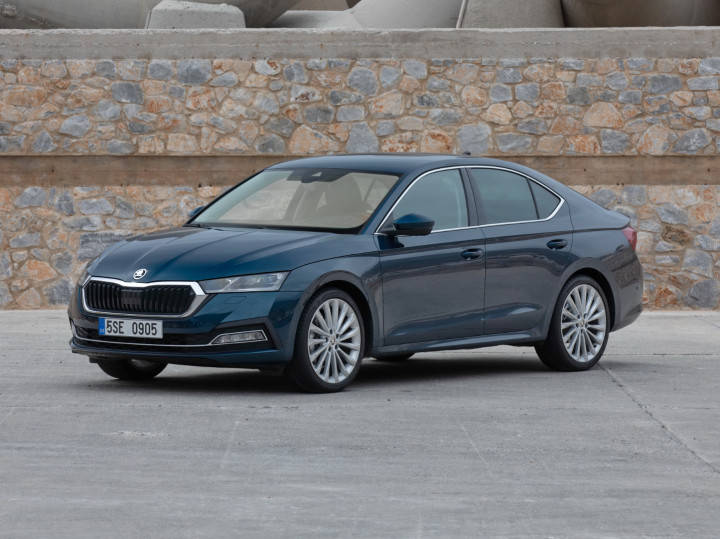 Skoda Octavia CNG to be powered by 130PS 1.5-litre TSI engine.
It has a claimed range of 690km.
Runs on petrol-only mode if you're low on CNG or ambient temperature is below -10 degree celsius.
India launch a possibility if CNG infrastructure is improved.
Skoda has taken the wraps off the Octavia G-Tec, a cleaner and green Octy that runs on CNG power. It'll be offered in the European market initially and more countries could follow suit, including India.

The cleaner and greener Skoda Octavia utilises a 1.5-litre TSI engine that develops 130PS of power. It draws its fuel from three CNG tanks that have a combined capacity of 17.33 kg and are placed underneath the boot floor. It also features a 9-litre petrol tank and utilises it only in case of an emergency or if the temperature is below -10 degree celsius.

The greener Octavia G-Tec is also fuel efficient, having a claimed range of 500km on CNG power and 190km on petrol-only power, taking the total to 690km. Once you're out of gas, the Octy G-Tec will automatically shift to petrol power without any driver intervention. Skoda also states that the Octavia G-Tec in pure CNG mode emits 25 percent lower carbon dioxide than a conventional petrol engine. This number goes upto 40 percent if you use Bio-CNG.

While the Octavia G-Tec is greener, there is a downside to it. The CNG tanks are placed under the boot floor and that eats up space. The sedan version has 455 litres of cargo space, which is 145 litres less than the standard model.

So, is the Octavia G-Tec headed to India? The Czech carmaker might consider bringing it in as a more fuel efficient option provided the CNG infrastructure expands in the country. So fingers crossed on that end. Meanwhile, the carmaker will launch the standard 2020 Octavia by the end of 2020 or early 2021.
Add Your Comments

Price of Octavia 2020 Competitors