2020 FIM Asia Road Racing Championship Australia Round Postponed
Mar 18, 2020
Views : 2894
---
It joins a growing list of motorsport events that are cancelled or postponed due to the threat of the COVID-19 virus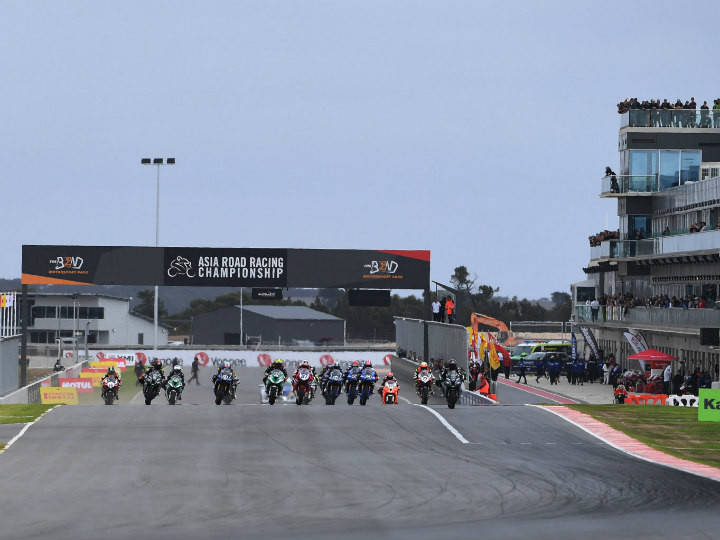 While the opening round of the 2020 FIM Asia Road Racing Championship went ahead in Malaysia despite many teams including Idemitsu Honda Racing India backing out of the event, Round Two isn't going to be the same. It has been announced that the race event scheduled for May 9 to May 10 at the Bend Motorsport Park in Australia has been postponed due to the outbreak of the coronavirus (COVID-19).

This cancellation joins a growing list of race events from various motorsport series like Formula One, MotoGP, WRC, WEC and Formula-E due to coronavirus. The situation in India isn't any better with events like the 2020 Desert Storm and the South India Rally being postponed.

As things stand, TVS Racing is the only Indian team in the 250cc class. It is currently 5th overall in the constructor's standings, only one point away from ONEXOX TKKR SAG Racing Team. Vorapong Malahuan is the top TVS rider holding sixth place in the rider's championship with his teammates Jagan Kumar and KY Ahmed standing in 13th and 14th place.

A revised date is yet to be announced for the Australian round. Thus, racing action for the 2020 FIM Asia Road Racing Championship is tentatively set to resume from June 26 onwards at the Suzuka International Circuit, Japan. However, the schedule is in a fluid state and will depend on how the coronavirus situation develops in the coming months.
Add Your Comments