Renault Kwid: 4,500km Long Term Review
---
Six months in, the Kwid continues to be nippy and fun around the city. But, can it be a road-trip companion for the weekend? We took it for a long spin to find out.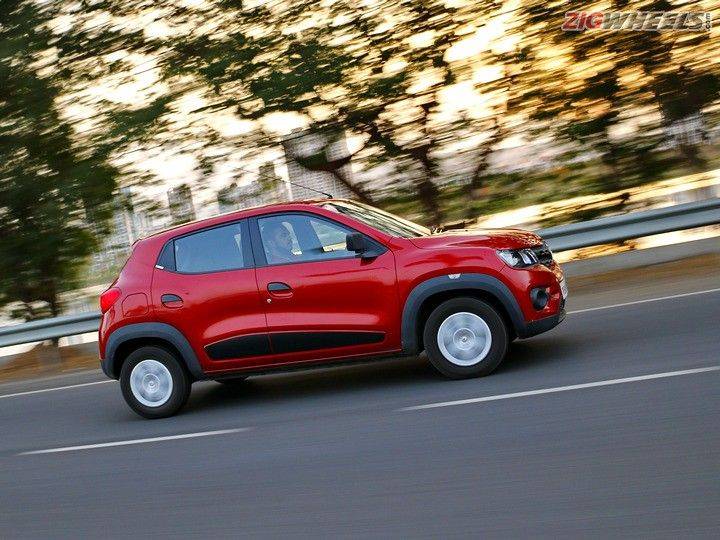 The past week saw us pile on some heavy mileage on the Kwid. It ran an average of 100 kilometres per day, and we're happy to report that it didn't break a sweat. Running cost hovered around Rs 2.5/km, which in our books is pretty reasonable.
A major chunk of the mileage clocked was a 300 kilometre round trip from Mumbai to an Irani restaurant in Charoti on the NH8. The highway is a mix bag of long straights and swooping corners which let us understand the dynamics of the Kwid better. On the straights the ride quality was impeccable for a car of its size and class. It does tend to become floaty and feel disconnected from the roads if you keep the throttle mashed, but when the digital speedo is showing double digits, you'll have little reason to complain. The super light steering, that's an absolute boon inside the city, requires a little more feedback as the Kwid gains speed. Being a slightly tall car there's a bit of body roll too.
The cushioning on the seats could have been softer. This is particularly evident when you head out for a long drive. Better lower back support and adjustable headrests would've made the journey a lot more comfortable. Also, the rear bench is quite spacious but has an upright angle. At high speeds, there's a fair amount of wind noise and tyre noise that seeps into the cabin. To sum up, long drives are best done at calm cruising speeds.
The Kwid is nearly a year old in the market. Yet, it continues to turn the heads of curious onlookers. The flared arches, aggressive lines and that large grille draw a lot of attention. Puttering around the city is what the Kwid does best. That said, the clutch has become slightly harder to operate and the pedal travel action isn't as smooth as it used to be. We're sure a quick visit to the service centre will fix this, which reminds us - it's due for service!
Date acquired: December 2015
Total km to date: 4,544kms
Efficiency: 14.8 kmpl (Overall)
Costs: Nil
Cheers: Cabin Space, Light Steering
Sneers: Build quality, Brakes
Recommended Variant :
Kwid 1.0 RXT Optional