Audi RS5 First Drive: Easy Effortless Speed
---
Can you make a fast car's performance so accessible that it actually becomes more scary? Is the Audi RS 5 too easy to drive?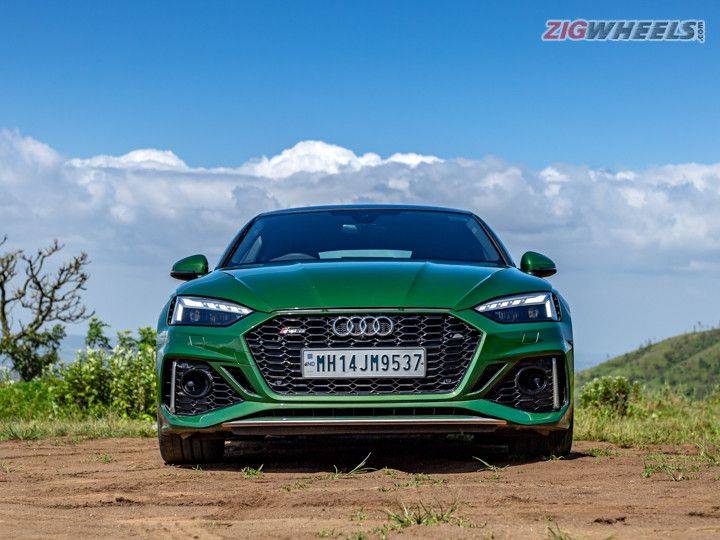 Fast cars usually come in two flavours; the ones that pack oodles of performance into an unforgiving package that makes them very, very intimidating to drive all the time. And the more 'Jekyll and Hyde' variety that are very personable creatures until you really mash the go pedal, after which they show their true nature and leave you questioning whether you have the skill to match the pace the car is capable of

The Audi RS 5, at least since its last iteration from 2018, has clearly belonged to the latter club, packing in near supercar-like performance in a very people-friendly package. And the new car takes that a step further. But in making the new RS 5 so noob friendly, could Audi have made this RS 5 too easy to drive?

Emerald Green
Sometimes a car gets dropped off at the perfect time. For the Audi RS 5 in this glorious Sonoma metallic green you see before you, that time was 7:00 am. The sun was just peeping through the trees, bathing the Sportback with the most flattering golden light possible. We usually take time to check the car all around to look for scratches/damage from previous drives before we sign off on the paperwork, but today I found myself draggin my feet as I peered at it from all angles. The subtle bulges where the shoulder line curves over the wheel arches give the otherwise very linear design some much needed grace. Up front, the big grill with air dams of similar proportions hint at the potential lurking under that long, creased bonnet.

Signing-off done, I took a little more time to breathe in the fresh morning air and take in more of the RS 5. The cosmetic changes are quite subtle compared to the outgoing model. There are a couple of extra vents above the large grill, a different design to the fog lights and accents and a slightly different side skirting. The big change is that this is now a 4-door sportback compared to the outgoing 2-door coupe we drove back in 2018. Another addition are the new Matrix LED headlights that also house new dynamic turn indicators/DRLs. The alloy design is also new and has dropped down to 19 inches compared to the 20s the earlier two-door model sported.

As far as sports cars go, the RS 5 can fly under the radar quite nicely. But with that low stance and the gorgeous green paint, it will still have those in the know turning a similar shade of envy.

Comfortable too
A cup of coffee and a quick shower later, I was as squeaky clean and eager to roll as the RS 5. But since today's photoshoot was later in the day, this was going to be a long, slow trudge through rush-hour traffic before the roads opened up. I was expecting this to be a rather bumpy ride since the RS 5 still doesn't get any fancy adaptive suspension. But while it rides on the firm side, it wasn't nearly as uncomfortable as I expected. Another pleasant surprise was how easily a car, that seemed really low slung, was calmly taking on the worst of speed bumps that the heart of Pune City had to throw at it.

With the drivetrain switched to 'Comfort', the RS 5 is really well behaved, throttle response is gentle and progressive, and matching pace with Pune's haphazard traffic was a breeze. The steering,though, does stay quite firm even in comfort, and there is decent weight to the brake pedal as well. Not something that you won't get used to or will be a pain later, but something that you will notice the first time round.

There's plenty of traffic today and when you're in a fast car, trudging around at walking speeds really can be tiring. Time to take in some of the interiors of the RS 5, then, starting with the touch points. The sports seats up front are super supportive, especially laterally, something that we really love in a car as capable around corners as this. There's plenty of adjustment and you can really drop the driver's seat down low for a really aggressive driving position. The front seats also get a massage function, ideal for that long ride home. The steering wheel is really chunky and the metal finish on the shift paddles is a nice touch. The RS button accesses two RS modes, RS1 & RS2 that are programmable for your favourite mix of settings for steering, transmission and engine response.

Where's the tech
The overall design is typical Audi, in that everything feels solidly built with soft-touch materials everywhere and plenty of RS badges to catch the onlookers' eye. The large 10.25-inch touchscreen up front includes Android Auto and Apple CarPlay, and is paired to a sweet sounding 10-speaker sound setup.

The drivers info display is Audi's virtual cockpit that has a few different layouts based on the drive mode you select, and can also be turned into a complete map showing all your route info. Both screens are high res, have simple layouts that are easy to grasp at just a glance and the touchscreen and interface is also nice and snappy to use.

There's plenty of room in the comfy rear seats that are a whole lot more accessible with this 4-door setup. Leg room, head room and shoulder room are more than adequate for four full-sized adults, but the large transmission tunnel means you wouldnt want to torture a third in the rear seats. The seats are also set quite low to the floor, so elderly passengers may need a hand getting in and out.

Other highlights are ambient lighting, three zones of climate control and a large sunroof. Some wow features like ventilated seats and wireless charging may be missed by some, but the RS 5 does pack in something to more than make up for it.

Fire under the hood
When the road opens up it's time to switch to dynamic mode, something that's immediately confirmed from a slightly louder bark from those twin tailpipes. I then pull over to the side of the road, flick the transmission to Sport, drive mode to Dynamic and switch on sport traction. Left foot on the brake pedal, right foot on the accelerator and 'Launch Control Active' flashes on the screen. The 2894cc V6 under that long bonnet has woken up to a loud growl now and as I let off the brake pedal, it lurches forward as all 450PS is sent to the tarmac through all four wheels via quattro all-wheel drive. Audi claims that if I had kept the throttle pinned for just 3.9 seconds, the RS 5 would have flown past the 100kmph mark! But let's just say that didn't happen; not because the RS isn't capable of it, but because we would be breaking speed limits on public roads now, would we? Even a couple of seconds of full power was enough to plant a big smile on my face, and cure all the ills that an hour of trudging through traffic can give you.

Yes this is when the RS 5 really shines - charging off the line or even just accelerating out of a corner is where the RS 5 is at home. The quattro system paired with the nice grippy Continental SportContact 6 tyres means that in a straight line either at full gas or under hard braking, the RS 5 always stays composed.

It stays planted through corners too, but with suspension tuned to be a compromise between reasonable city performance and sportiness, there is some roll that creeps in as you start to really push it around corners. For an all-wheel-drive car, it's quite eager to nose into a corner, though it's only when you really push entry speeds to the limit that some understeer starts to rear its ugly head. Hence it's better to get into corners slower, and use all that grunt to accelerate out of them.

Scary?
The RS 5 isn't scary at all. There's plenty of grip from the tyres, the brakes are super powerful and the chassis is really well behaved. The 450 horses are also more than enough to have a lot of fun but not so much that you'll be afraid of wrapping it around a lamp post every time you prod the go pedal. And that's actually where the RS 5 can become scary. Its performance is so accessible that you get to some silly speeds without even knowing it. There were many a time that I glanced down at the speedo only to see a figure amlost twice the velocity I had expected! The smooth engine, acoustic glass windshield, and sorted chassis really disguise how easily this car can fly down the tarmac.

Verdict
The RS 5 is brilliant. It's fast and comfortable, gorgeous (especially in green) and practical too. And it packs in plenty of luxury touches as well. Still priced at just over a crore, it's asking a pretty penny for all that performance and practicality.

The BMW M340i Xdrive, meanwhile, has a similar character to it at a far lower asking price, so do check them both out if you want something to match your inner Jekyl and Hyde. And don't forget to glance down at your speedo more often too.
More on Audi RS5

Rs. 1.04 Crore Onwards
Ex-showroom, Delhi
See what our community has to say!
NEW
India's largest automotive community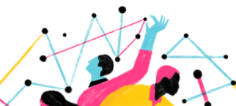 4 Offers Available