Audi A6: Road Test Review
Jan 14, 2020
Views : 7685
8 min read
---
The long overdue new generation of the A6 is finally here, looking sharp and packing a lot of new geeky tech. But has Audi done enough to make up for lost time?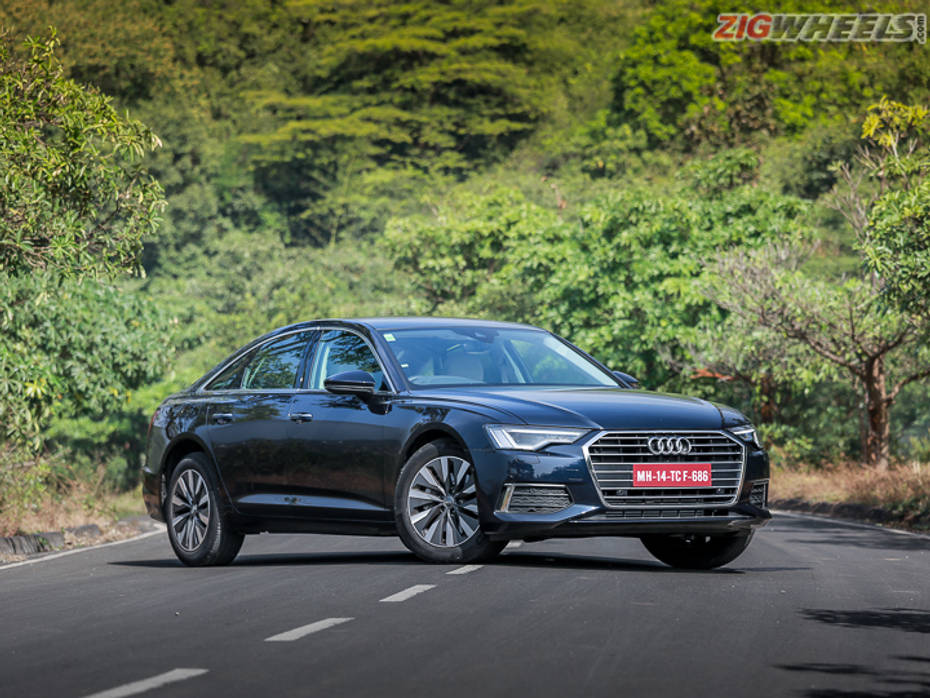 The fifth generation of the A6 has finally made its way to India and it's a stunner in a very understated way. But one glance at the online car configurator and you'll notice that Audi seems to have made some compromises. For starters, there's just one engine and transmission option, no quattro all-wheel-drive safety and no adaptive suspension comfort. Still, the 2.0-litre 4-cylinder TFSI motor that is available makes a healthy 245PS, and as we found on our drive, there are some interesting dynamic abilities in that new chassis. There's also heaps of new tech in the cabin.
Audi is also assembling the A6 in India and this has allowed them to price it super competitively. The key question, though, is if Audi has done enough with the A6 to allow it to dance circles around its more established rivals?
I like your style

There's something about this long, low and wide sedan that makes me want to just get in and drive it. The A6's sharp lines, striking wheels and gaping large grill fire this desire to grab the keys and disappear down the road. But there's time for that later. Audi certainly haven't reinvented anything with the new A6; it has just improved on what was already pleasing. While the result is far from 'sports car'-like stunning, it's still very attractive. Standouts are both the ten-spoke 18-inch alloys which have a really nice aero design to them. And the Matrix LED headlamps in this Technology variant that look sharp and work brilliantly at night, when they actively blur out sections of the beam so as not to blind vehicles in front of you.
I see the way you shine

The dazzle continues on the inside with three screens cocooning the driver. There's even 30 ambient lighting colours to further brighten up the cabin after sunset. The rest of the design is edgy, minimal and modern. Materials are also nice with a mix of brushed metal, piano black and wood inserts. There's two upholstery options to choose from, the beige and grey on our test car and a richer feeling brown and black as well. There is a lot to like for the tech geek in this cabin with no obvious flaws.

Get latest updates on
the automobile community
Equipment on offer includes powered driver and passenger seats, powered steering adjust for tilt and reach, and a wireless phone charger. There's also four zones of climate control and a clear and crisp sounding 705-watt Bang & Olufsen audio system that pumps your beats into the cabin through 16 speakers. The driver's info display is the new virtual cockpit that we've seen in the A4, A5, Q5 and Q7 and the main MMI screen is bright and crisp and of course supports Android Auto and Apple CarPlay. The second screen below the MMI one controls the air con and, like the one above it, features a 3D-like touch response function which requires you to press down on the screen to select something or activate a button function. This is somewhat odd for a touchscreen and takes some getting used to.

As is the trend with the latest crop of cars with more screen area, there is a distinct lack of buttons and knobs in the A6. Even the easy to use Audi MMI controller is gone and that means that the only way to control the MMI screen is through the touch functions. Some buttons,at least for the air con functions, would have been welcome as it's impossible to adjust the temp without taking your hands off the road for at least a few seconds. Also, for the size that it occupies vis a vis the functions it performs, the second screen feels like a bit of a waste of space, which could have been utilised for more storage for knick knacks like cables and keys or even to display some performance stats.

Also, for all of its flashy design there is a lack of depth to the menus and functions. For example the virtual cockpit only has two view options which only changes the size if the speedo and tacho dials. Even switching drive modes to sport doesn't have much of a visual change. A sportier dial layout could have given it a bigger sense of occasion.
The rest of the cabin is more practically laid out. There are 4 cup holders, storage under the centre armrest and pockets in all four doors, though their execution and the space they offer could be better. The central armrest only houses one small pocket for knick knacks and a wireless charger. The door pockets are oddly designed and it's hard to get more than one-litre bottles into them.

In terms of people space though there is ample for the family and even full sized adults will be plenty comfy in the rear seats with plenty of legroom and headroom. But it's truly a family car and doesn't really cater to the chauffeur driven buyer. So while you do get sun/privacy blinds, the window ones are manually operated. There's also no recline function for the rather upright rear seats, and there's also no audio audio/tech controls in the rear either. Even the wireless charger is positioned for the front passengers. So it's clear that the important people sit up front in this sedan.
Move for me

And finally to the part we've been waiting for - a turn behind the wheel. The 2.0 TFSI ticks pretty much every box when it comes to refinement, drive and performance. And while 245PS isn't a lot by today's standards, it's more than enough to do everything you ask of it. So whether that's ticking over at a gentle 1500rpm at highway speeds or even giving you a bit of a thrill when you find a clear road to give it the beans, it's got you covered. Acceleration is a brisk 7 seconds to 100kmph and the 370Nm of torque is also nicely spread over a wide range, from 1600rpm to 4500rpm. It feels almost diesel-like in its ability to pull from lower engine speeds and takes just 4.48s to get from 20kmph to 80kmph.

The motor is also surprisingly efficient for the amount of power it makes, returning9.60kmpl in the city and a surprising 15.35kmpl on the highway part of our test. Part of this is down to the mild hybrid setup in the A6 that consists of a starter motor and additional battery that powers the start-stop system and also maintain any cruise speed below 160kmph for up to 40 seconds with the engine switched off.
Dance for me

The fifth generation chassis is very likeable and stays nice and flat. There is a distinct firmness to the suspension but it never feels harsh and over larger bumps it settles almost immediately. The suspension only really complains on really broken roads and if you take speed breakers a little too fast. This comfort combined with great sound insulation in the cabin makes for a very comfortable experience in the A6 either in the front or the rear seats.

It's agile around corners too and keeps body roll nicely controlled. The only fly in the ointment is the missing quattro system -- with this much power and torque going to the front wheels you do tend to experience both understeer and torque steer if you start to get heavy footed with the throttle around a set of corners. Like most Audis, however, the steering feel is too light, even in Sport, and though it's great while driving in the city, around bends it saps some of the joy out of the driving experience.
In addition to quattro all-wheel drive Audi has also chosen to leave adaptive suspension, rear wheel steering and a host of more powerful engines off the options list. It would have been very interesting to see how this chassis would handle with those imaginary boxes ticked. Perhaps, these options are being saved for introduction at a later date?
Take my hand

In terms of safety the A6 has you covered with 8 airbags, disc brakes on all four corners, ABS, EBD, ESC, and traction control. There's even an active lane departure warning system and a hands free parking assistant.
And when your done

To put things simply, the A6 is a powerful, good looking sedan with a geeky take on executive luxury. If you're already in the Audi family the A6 will make a handsome upgrade from the A3 or even the A4. But the segment also includes the likes of the E-Class, which gives you a much nicer chauffeur driven experience, and the BMW 5 Series, which includes a number of drivetrain options that make for a much more exciting experience from behind the wheel. Just a little dearer and from the same stable also sits the A5. It packs both diesel power as well as the 354PS V6 petrol in the S5 and covers a lot of ground when it comes to excitement, options and style.

So that leaves the A6 with its more attractive entry price of just Rs 54.20 lakh for the Premium Plus trim and 59.20 lakh for the Technology trim (our test car) as its trump card. Yes it's a perfectly sound executive luxury sedan in its own right but we're not sure if Audi has done enough to make much of a splash.
Audi A6 Video Review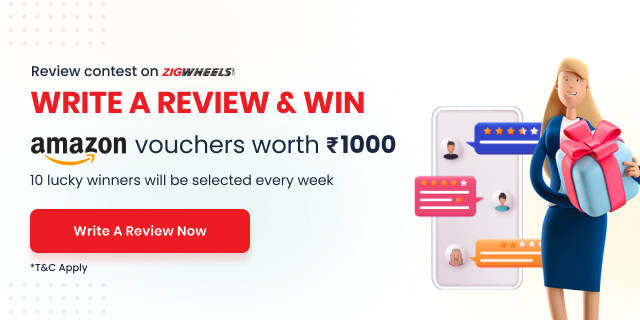 See what our community has to say!
NEW
India's largest automotive community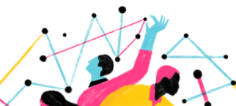 1 Other Things You Might Want To Do