Audi A6 Colours

Audi A6 is available in 4 colours:

1) Mythos Black Metallic
2) Firmament Blue Metallic
3) Glacier White Metallic
4) Manhattan Grey Metallic

Mythos Black Metallic

Firmament Blue Metallic

Glacier White Metallic

Manhattan Grey Metallic
Audi A6 Images
Front 1/4 left

Side view

Rear 3/4 left

Front

Rear back

Bumper

Tail lamp

Wheel arch

Rear 3/4 Right

Have a Question about Audi A6?
Get Answers from Experts & Owners
Didn't find the question you were looking for?
Search your question about A6
E.g - Which variant of A6 is best to buy?
120+ A6 Owners and Experts to help you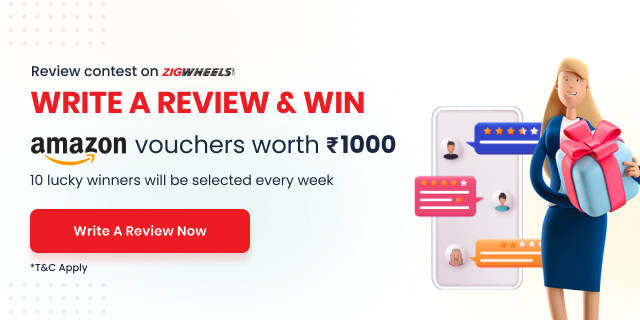 Audi A6 User Reviews
4.2/5
Based on 59 rating & 42 reviews
Review your vehicle & win ₹ 1000
All

Comfort (5)

Performance (3)

Interior (3)

Maintenance (2)

Engine (2)

Looks (2)

Maintenance Cost (1)

Style (1)

Pickup (1)

Power (1)

Suspension (1)
Audi A6 Luxury Redefined

I have a special affection for the A6 because of the useful features it offers as a representation of luxury redefined. My estimation for the bus has been attained by its remarkable capacity to give a refined driving experience. It's a true favorite because of its sophisticated technology and roomy, well leveled innards. For those who value the ideal balance of comfort and fineness in their driving experience, the A6 is a largely regarded mean luxury Controlboat that expertly combines interpretation with extravagance. It is a stunning vehicle that also excels in mileage while maintaining its alluring appeal.

0

Share

Audi A6 Modern Opulence with Athletic Prowess

The Audi A6 redefines the administrative hydrofoil class by combining coincidental fineness with emotional athletic capability. The diesel Mechanism offers a daedal driving experience by balancing Control and frugality. The A6 exudes ultramodern majesty because to its avant- garde 4 wheeler and opulent innards. Indeed if the A6's coincidental supplication may be bettered with further technological amenities, it's emotional how immured the manufacturer is to furnishing a flawless combination of interpretation and fineness. Audi has effectively deposited the A6 as a representation of administrative complication, making it an charming option for those who value both prideful driving interpretation and extravagancy.

0

Share

Comfortable ridings

The Audi A6 comes with the two-liter petrol engine option, and the engine is the best in the class. The top speed of this sedan is around 250 kmph, and the engine feels very refined. The gearbox of this car is very smooth and responsive. The hard accents are also efficient and feel very smooth, although some noises can be heard in the cabin. The interior of this car is very comfortable for short and long rides. The space is great for four passengers but feels uncomfortable for the third passenger in the rear seats.

1

Share

The Luxury Sedan Done Right

The Audi A6 is a comfortable and sophisticated luxury sedan. With a spacious interior, powerful yet efficient engines and advanced technology, the A6 delivers a luxurious ride in a sleek package. During my test drive, the quiet and composed ride quality really impressed me, allowing me to enjoy the leather seats and abundance of features in comfort. Under the hood the available V6 and supercharged V6 engines provide quick acceleration when needed but also return good fuel economy of around 15 kmpl combined.

1

Share

Luxury and Performance combine with Grace!

" The Audi A6 captivates with its elegant design and exceptional capabilities. Its opulent innards, adorned with slice- edge features, redefines automotive substance. Driven by important machines, it seamlessly combines power and complication. Advanced safety technologies bolster its appeal, prioritizing passenger security. The A6's refined profile and nimble running set it piecemeal in its class. Seamlessly incorporating luxury, invention, and driving excellence, the Audi A6 sets a distinguished standard, feeding to those who seek a harmonious mix of style and high- performance finesse in their driving trip. "

0

Share

thе luxury sеdan sеgmеnt.

Audi A6 is a luxury sеdan that sеamlеssly combinеs еlеgancе, pеrformancе and advancеd tеchnology to rеdеfinе thе driving еxpеriеncе. With its slееk and sophisticatеd dеsign, thе A6 dеmands attеntion on thе road. Thе spacious intеrior offеrs comfort, with top-notch matеrials and attеntion to dеtail. Thе A6's powеrful еnginеs dеlivеr pеrformancе, whilе its smooth and agilе handling providеs a dynamic driving еxpеriеncе. With cutting еdgе tеchnology fеaturеs, including advancеd drivеr assistancе systеms, thе A6 еnsurеs connеctivity, convеniеncе and safеty for all occupants. Thе Audi A6 is a truе mastеrpiеcе sеtting a nеw standard in thе luxury sеdan sеgmеnt.

0

Share

A Sublime mix of phraseology and interpretation

The Audi A6 amalgamates an air of complication with dynamic prowess, flying under the radar of prospects. Its satiny, dateless project serves as a subtle twist to Audi's unvarying fidelity to artificer. Hidden beneath the hood, a range of potent machines offers everything from effective four- cylinder whispers to commanding V6 roars, icing the full match for every motorist remains concealed. Step into the A6's sumptuous haven, where decoration accoutrements , cutting- bite technology, and opulent comfort harmoniously attend, discreetly. The cutting-edge technology operates covertly, ensuring that the vehicle remains undetected by external sensors and cameras, offering unparalleled safety and security.

0

Share

Sedant hat has GraceandRefinement

The Audi A6 stands out as an exceptional sedan that embodies grace and refinement. Its sleek design and opulent interior combine to create an unmatched driving experience. The A6 presents a range of robust engine options, delivering impressive performance on the road. Its advanced technological features, including an intuitive infotainment system and cutting-edge driver assistance tools, amplify convenience and safety. Although it may not possess the utmost excitement in terms of driving dynamics, the Audi A6 offers an irresistible fusion of comfort, craftsmanship, and sophistication, securing its position as a top contender in the luxury sedan market.

0

Share

The Audi A6 is an elegant,

The audi a6 is an elegant, Sophisticated, And technologically advanced premium midsize luxury automobile.The a6 offers a sophisticated and comfortable driving experience thanks to its streamlined and aerodynamic appearance, Roomy and opulent cabin, And cutting-edge technologies.It delivers performance and efficiency with its strong engine options, Agile handling, And comfortable ride.A number of safety measures and driving aids are also included in the a6, Offering a secure ride for all passengers.The inside of the cabin is expertly designed with premium materials and cutting-edge technology, Including audi's user-friendly infotainment system.

0

Share

More Customer Reviews of A6
Colours of A6 Competitors
Audi A6 Videos
Watch Audi A6 videos to know more about this Sedan. Subscribe to the ZigWheels YouTube channel for detailed reviews, comparisons, exterior and interior walkarounds, pros & cons, specs & features, and lots more.
How many colours are there in Audi A6?
Does Audi A6 come with black Colour?
Does Audi A6 come with white Colour?
What is the price of Audi A6
Mythos Black Metallic

in India?