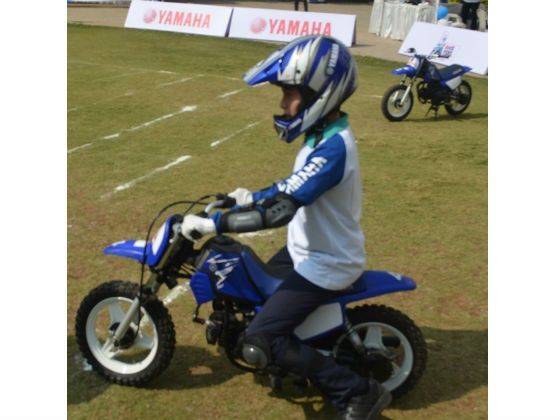 Yamaha have been travelling up and down the landscape of the country, from Jammu to Vishakapatnam and 14 other cities in between before arriving at Pune to conduct the Yamaha Safe Riding Science (YSRS) program at the RIMS international school.
The program works towards instilling in young children the importance of safety while riding, both in terms of protective gear and riding skills. To this end, the program was divided into a theory session and practicals thereafter, where specialised trainers taught kids how to ride their Yamaha TTR 50 and PW 50 training bikes once they had been properly oriented on the basic techniques in the classroom.
Hundred students from RIMS in the 8 – 13 year age group participated in the workshop and learned the ins and outs of appropriate bike riding practices.
Present at the event, Roy Kurian, National Business Head, Yamaha Motor, said, "We started the kids YSRS activity in 2008 to involve the youngsters in an entertaining and interactive manner that would drive home the key messages of safe riding.
By doing so, we are not just creating awareness amongst children but also amongst the local communities in the proximity. We want to teach the children, the nuances of riding safely so that when they grow up and start riding bikes they are well aware of traffic rules, road safety and proper riding techniques."
YSRS plans to continue spreading vital knowledge pertaining to bike riding among India's children in the hope that this training at such a tender age will result in safer streets for the future generations.