FIVE Diesel Engines We Need To Bid Goodbye For BS6
Mar 31, 2020
Views : 50175
---
With diesel engines set to stare down the barrel of BS6 emission norms, we thought it'd be a good time to take a look at some of them that plastered a smile on our faces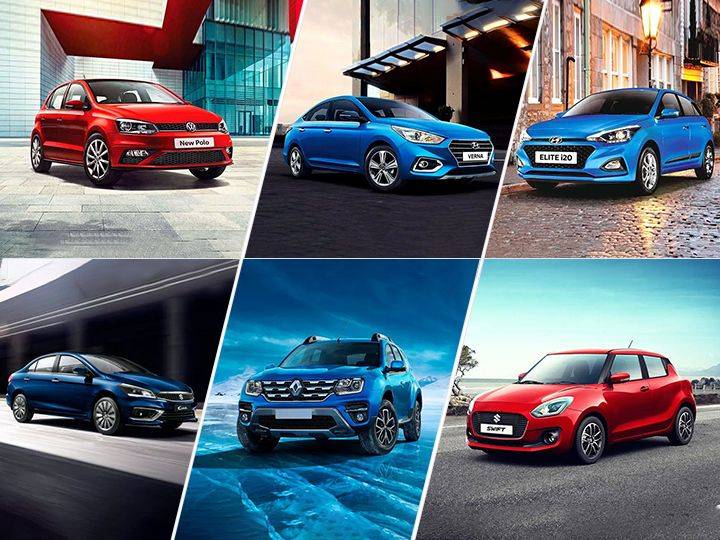 The implementation of BS6 emission norms is just around the corner. Manufacturers are hard at work upgrading their model lineups to ensure their portfolio meets the upcoming emission norms before April 24, 2020. Yes, you read that right. The COVID-19 scare followed by the 21 day national lockdown has ensured that the BS6 switchover deadline is extended rom March 31 to April 24, 2020.
While petrol engines go through minimal updates, diesel engines require extensive changes to meet the upcoming norms. This will result in higher costs which will reflect in the vehicle's overall price. Fearing lack of sales due to high costs, certain manufacturers will be pulling the plug on diesel variants from their lineups. Diesel engines are known for their immense low-end torque that can get real addictive. Also, certain diesel models give a push-in-the-seat feel once the turbo spools, another reason to love them. So while we know that petrols are the way forward, here are the top five diesel engines that plastered a smile on our face but will sadly face the axe after April 24.
Fiat 1.3-litre Multijet:

Unofficially the national engine of India, Fiat's 1.3-litre Multijet has powered a dozen cars from Fiat, Tata, Chevrolet and Maruti Suzuki, the major user of this engine. Despite being a Fiat make, it is best tuned in Maruti cars. The engine is available in two states of tune: 75PS/190Nm and 90PS/200Nm. Not exciting figures, but the nature of the engine definitely is. Both versions have a considerable amount of turbo lag till 2000RPM. But once the turbo spools, it delivers the power in a single punch. And from there, the engine pulls cleanly till its 5000RPM redline. Drive a Swift and you'll know what we are talking about.

Sadly, this engine is more than eight years old and is starting to show its age. Fiat won't be upgrading this engine to meet BS6 emission norms. So if you want a Fiat-powered diesel car from Maruti, we suggest you go ahead with the purchase as it will be a classic. Not just fun-to-drive, it is also an extremely reliable workhorse, which means no major bills in the long run.
Volkswagen 1.5-litre TDi:

Volkswagen was and is a master in making diesel engines. The 1.6-litre TDI motor in the 2010 Vento proved that. It developed 105PS and 250Nm and was responsive right from the word go. Soon after torque kicks in, the engine pulls hard to its very un-diesel-like 5,500 rpm redline without sweating its breath. Come 2014, VW introduced a tweaked version of the bigger motor: the 1.5-litre that became a tad linear in nature. That said, those who didn't drive the 1.6-litre motor appreciated the 1.5-litre's punchy nature. It is available in two states of tune. The 89PS version powers Polo while the 110PS version is present in the GT TDI, Vento and Rapid.

However, the major setback for this engine was that it is part of the Volkswagen Dieselgate scandal that broke in 2015. VW recalled the cars in India for a fix that dulled the performance a wee bit. That said, meet any owner with the said motors and you won't find them complaining. Also, we're whispering it out. The TDI motor is a remap-friendly engine and we have heard of samples developing excess of 140PS. Sad that VW won't be upgrading it to meet BS6 emission norms and it will be a goodbye for this fantastic powertrain.
Maruti Suzuki 1.5-litre DDIS:

Maruti Suzuki has had a bumpy diesel journey. The 750cc two-cylinder diesel engine in the Celerio was too rudimentary and was pulled due to dismal response. Maruti realised that it can't go wrong with the 1.5-litre DDIS unit which will be based on the 750cc unit. Surprisingly, Maruti had got it right this time around and developed a gem of an engine. It didn't show any single traces of its birth thanks to its extremely refined nature. In fact, it bettered the Hyundai's 1.6-litre unit, which is the benchmark in refinement. The 1.5-litre DDIS unit developed 95PS and 225Nm, 5PS and 25Nm more than the replacement 1.3-litre DDIS200 motor. The bigger engine is easier to live with thanks to minimal turbo-lag. Give it the beans and you'll find out it has a linear and a free revving nature and won't complain when pushed hard.

Unfortunately, Maruti took its own sweet time to get the motor right and had spent a huge amount in it. In fact, they released it is as a BS4-compliant unit when manufacturers are hard at work upgrading to BS6 emission norms. Upgrading this engine means additional costs, which Maruti can't afford. Maruti also feared lack of diesel vehicle sales post April 24 2020 and decided to pull the plug rather than upgrading it. That said, if demand for diesel vehicles exists post May 2020, Maruti might reintroduce the engine in its BS6 avatar.
Hyundai 1.4-litre and 1.6-litre CRDi:

Both the CRDi engines found in a host of Hyundai cars are known for their extremely refined nature. They also develop best in class power figures in certain segments. The 1.4-litre engine develops 90PS and 224Nm while the bigger 1.6-litre unit churns out 128PS and 260Nm. However, both the engines will face the axe thanks to BS6.

The replacement engine for both units is the 1.5-litre CRDi unit that's found in the Seltos. It is a BS6-compliant unit that develops 115PS of power and 250Nm of torque. This engine is expected to power a host of Kia and Hyundai cars in the future. And smaller cars like the Elite i20 will have a detuned version of it. We have also sampled this engine extensively in the Seltos and came away quite impressed. You can read our detailed review of the Seltos here.
Renault 1.5-litre K9K:

Renault's 1.5-litre K9K is available in three states of tune -- 64PS/160Nm, 85PS/200Nm, 110PS/245Nm -- powering various cars in the Renault-Nissan group. While none of the engines score high on the fun-to-drive experience, this engine is known for its extreme tractability, especially in the 64PS and 85PS guise. These versions have nil turbo lag and can pull from a stand still in second gear. What's more? They are reliable workhorses and can withstand a lot of abuse.

While Renault has an Euro-6 compliant (equal to BS6) abroad, bringing it to India will prove expensive thanks to the use of AdBlue technology. And that's the main reason why this engine has to meet its end.
So these are the engines that plastered a smile on our face when we got behind the wheel. We would also like to know about your experience if you have driven any cars with the engines mentioned above. Also let us know which diesel engine you'll miss the most post-May 2020.
Add Your Comments