The Mercedes-Benz S-Class is BSVI Ready!
---
Merc's made-in-India flagship sedan is ready to face tougher emissions and safety norms, two years ahead of time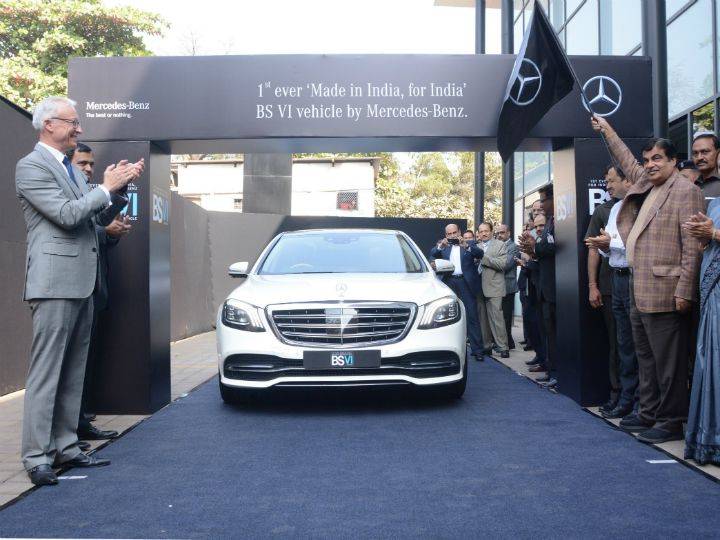 Mercedes-Benz today proudly announced that it will be launching the S-Class facelift in India soon. Why was it proud? Well, the new S-Class will become the first made-in-India car to be compliant with BSVI (Bharat Stage VI) emission norms, two years before they are set to be implemented in the country.
In a high-profile event, presided by Nitin Gadkari, Minister of Road Transport And Highways, the new Mercedes-Benz S 350d and Mercedes-Maybach S 560 were unveiled with a spotlight on the diesel-powered S 350d.

The new Mercedes-Benz S-Class 350d will be powered by a new 'OM 656' 2.9-litre, in-line, 6-cylinder, turbocharged diesel engine instead of the 3.0-litre, turbocharged V6 engine being used currently. Maximum power developed has gone up to 285PS (+27PS), while torque has gone down to 600Nm (-20Nm), but the bigger news is the reduction in emissions. When running on BSVI fuel, the new diesel engine emits 68 per cent less NOx (nitrogen oxide), a major contributor to smog, acid rain and the destruction of the ozone layer. PM (Particulate Matter, microscopic particles suspended in the air which can easily penetrate the lungs and bloodstream of humans) levels are also reduced by a more substantial 82 per cent.
Also Read: Mercedes-Benz's lineup at the 2018 Auto Expo
Mercedes also claims an improvement in mileage, of up to 6 per cent, than before. The current S 350 d returns 13.5kmpl, so the new one should return a mileage of around 14.3kmpl.

The OM 656 engine, powering the Mercedes-Benz S-Class 350 d, is much better in terms of emissions and efficiency because of the implementation of technologies which the company first introduced in 2016. These include stepped-bowl combustion process (the piston heads are shaped like a bowl, mixing the air-fuel ratio for a cleaner combustion), variable valve-lift control, dynamic multi-way exhaust-gas recirculation, near-engine exhaust-gas treatment, aluminium engine block, steel pistons and 'Nanoslide' cylinder wall coating.
Also Read: Mercedes-Benz has launched its 'Mobilio' customer service in India
While launching the new S-Class with these BSVI compliant engines will boost Mercedes-Benz' image as an environment-friendly car manufacturer, it will also force other car manufacturers to take note and possibly fast track the process of having more efficient and greener cars before 2020 - or at least that's the hope. The Mercedes-Benz S-Class facelift is set to be launched later in 2018 with minimal change in price. Currently, the flagship Merc is priced from Rs 1.19 crore to Rs 2.95 crore, ex-showroom Delhi.
Mercedes-Benz S-Class Video Review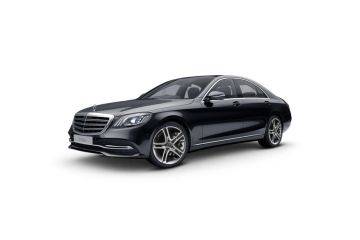 Rs. 1.38 crore Onwards
Ex-showroom, Delhi
Contact Dealer
View On Road Price
Mercedes-Benz S-Class Alternatives