Singer DLS: Old Dog, New Tricks
---
Is this the ultimate Porsche not made by Porsche?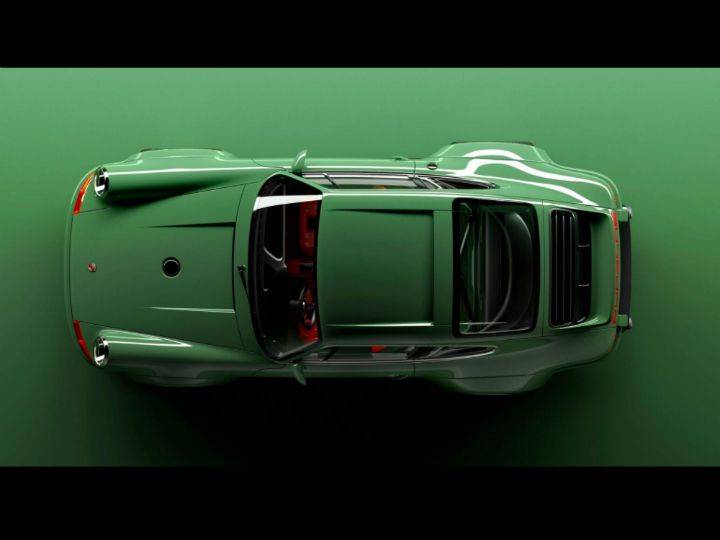 So you don't like the modern Porsche 911 for your own good reasons? We are not judging you. But the pure, classic Porsche 911s of the world are too old and too few. Enter Singer Vehicle Design, a California-based outfit, which re-imagines Porsche 911s (1989-1994) for very rich individuals. Their latest offering takes a 1990 Porsche 911 and makes it lighter, more powerful and achingly beautiful.

Two years ago, a bloke called Scott Blattner posed a question: "What if Singer worked on restoring and modifying a 1990 Porsche 964, with the assistance of an engineering concern born from the world of F1. How would such a car look and how would it perform?" The Answer: the Singer Dynamics and Lightweight Study, or the Singer DLS in short.

Singer employed the help of Williams Advanced Engineering, an important division of the famous Williams Formula 1 team, along with other automotive bigwigs like Michelin, Brembo BBS Motorsport, etc. Legendary Porsche engineers, Norbert Singer and Hans Mezger, British racing driver Marino Franchitti and journalist Chris Harris also had a vital role in helping develop the car.

The Absinthe (green) body of the DLS has been heavily modified and is made of magnesium, titanium, carbon fibre. It incorporates modern elements like projector headlamps, door handles, dual exhausts, etc. The obvious modern aero elements, like the front splitter, slit on the bonnet, rear windshield slit, re-interpreted spoiler and rear diffuser, have been designed by Williams. There are additional CFD-designed aero elements on the underside of the DLS too.

The 18-inch wheels may look retro but are brand new units developed by BBS Motorsport specifically for the Singer DLS. These monoblock magnesium wheels with centre-locking nuts are shod with bespoke Michelin Pilot Sport Cup 2 tyres.

Inside, the Singer DLS features a mostly 'blood orange' interior, with body coloured panels on the doors and a carbon-fibre dashboard. Sport seats, three-spoke steering wheel and a unique high-set gear lever with exposed linkage are the highlights on the inside. The car shown here is one of the 75 such examples which will be offered to customers worldwide, and the design can be individualised depending on the customer's wishes.

Like the donor car, the Singer DLS uses an air-cooled, naturally-aspirated, flat-six engine like. This motor has been heavily modified for performance and weight savings by Williams Engineering. The engine, placed over the rear axle, develops 500PS of maximum power and revs to over 9000rpm! This is paired with a 6-speed manual transmission made of magnesium by Hewland.

What has all the weight saving measures mentioned above been able to do? The Singer DLS weighs in at just 990kg! That's just 10kg heavier than a Maruti Suzuki Baleno!

The suspension has been modified for weight savings, improved handling and better adjustability, says Singer. The dampers are provided by EXE-TC, while braking is improved courtesy carbon composite discs and monobloc callipers from Brembo.
The Singer DLS will be limited to 75 units, expect prices to be astronomical. All of them will be developed at Singer's new facility, Singer at Grove, located in the Williams Engineering campus in Oxfordshire, UK.