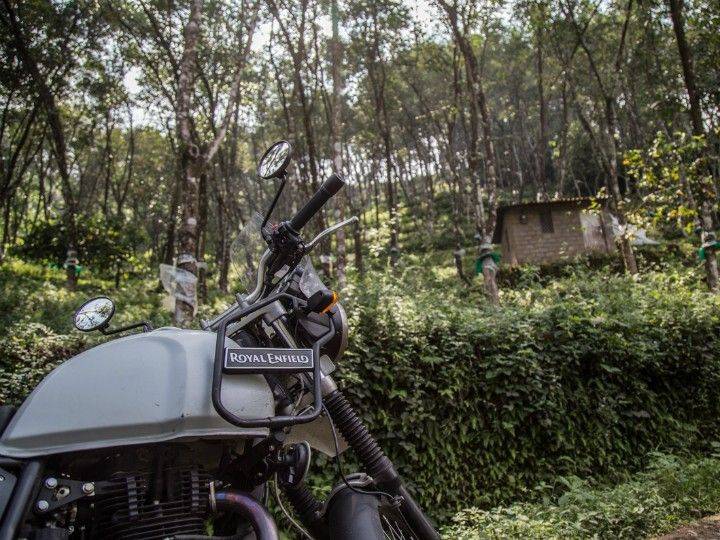 The series of rides titled 'Unroad' aim to unravel the hidden capabilities of Royal Enfield bikes that the owners may have forgotten in the hustle and bustle of everyday life.
Unroad first took place in October 2016 in Himachal Pradesh, where participating riders played with a lot of broken tarmac and dirt with a little bit of paved roads thrown in, allowing them to rest their bottoms. The 770km ride panned across three days to explore Shimla and Gushaini.
The second iteration took place in December 2016 in Kerala and was a bit forgiving, save for the occasional obstacles that required a good amount of skill and a capable motorcycle. The riders started from Kochi and rode 623km through the natural landscape of Suryanelli and Thodpuza.
The version 3.0 of Unroad will kick off from Mollem in Goa on February 8, 2017, and take the riders to Krishnapur. Day two of the ride will be devoted to sightseeing at Tillari, while day three will show them the 600m high Dudhsagar waterfall and the roads leading to it. Riders participating in Unroad Goa will enjoy 380km of riding in and around the little state.
The roads throughout the journey will require, both, the rider and the motorcycle, to be in good shape. The route will include some challenging terrains, water crossings, steep ascents and descents and beautiful, but merciless, forest trails that could get the bikes stuck. Navigating skills are mandatory and extreme trail riding will keep riders on their toes.
It's a well-known fact that Royal Enfield bikes are robust and born to last. But, when it comes to tackling rough terrains, the Himalayan sits at an entirely new level. The choice of roads and trails are also best suited to the dual-purpose motorcycle. However, owners of other Royal Enfield bikes can also take part although they might find the route more challenging. So if you love challenges, then head over to Royal Enfield's official website and get registered for the ride. Quality time on two wheels with like-minded riders is guaranteed for a sum of Rs 10,000.