2017 Royal Enfield Tour Of Uttarakhand : Ride To The Land Of Gods
---
Amid the sun-kissed peaks and snow clad mountains, we got a chance to ride with Royal Enfield through one of the most awe-inspiring and challenging terrains in their first ever 'Tour of Uttarakhand'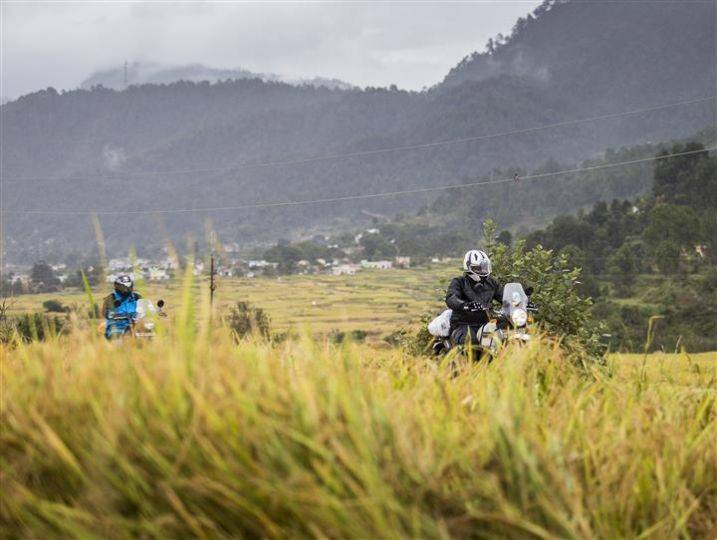 When we received an invite from Royal Enfield to join them for their first ever 'Tour Of Uttarakhand', we were rather excited but also completely clueless as to what to expect from this relatively unexplored territory. The one thing we were sure of though, was that every Royal Enfield ride is packed with adventure. And this ride to Uttarakhand would be no exception. But what we experienced on this journey was something we just didn't anticipate at all. Read on to find out what transpired in the land of gods.
The ride flagged off from Dehradun and our route to Harsil was marred with narrow roads and sharp bends winding up the mountains. And despite decent road conditions it took us 12 hours to cover just 240km. It was a good thing though because if the route had permitted higher average speeds we would not have enjoyed the breathtaking view with lush green hill ranges and fresh water flowing amid deep valleys, a scene straight out of a Hollywood movie. The final 40km of the route was covered in the pouring rain with virtually no tarmac to ride on. As we climbed up towards Harsil, we were greeted by near freezing temperatures.
Riding onto Nelang Valley was a different experience altogether, as we rode alongside the Gangotri river with snow-clad mountains on all four sides. We also had mountain ranges of Himachal Pradesh running alongside us, which again are differentiated by the river flowing from the middle. Nelang Valley looks very similar to Leh Ladakh and is situated 11,000 feet above sea level. Unlike Leh however, this valley does feature a fair amount of vegetation over a relatively barren landscape. But what astonished me the most was not the view or the landscape, it was a pack of man-eater dogs. Yes, you read that correctly. They looked like fluffy Rottweilers but we were warned to avoid confrontation at all costs. Incidentally, we were chased by them too but managed to escape. And that was maybe the first time I felt terrified of our best friends.
The ride back to Uttarkashi from Harsil was via the same route, and with a better grasp of what to expect, we really stretched the legs of our Himalayan and had some serious fun on the wet muddy roads.
The ride to Auli was a lot merrier as it was a bright and sunny day. We continued to navigate the twisties as we climbed to 10,000 feet. The roads were also a lot better this time and riding through the forest reserves was a soothing and serene experience. Before reaching Auli, though, which is a heavily secured military base and also home to a ski resort, where we would be staying for 3 days, we had to cross Lambgaon and Srinagar (yes, there's one in Uttrakhand as well). On our initial stint from Uttarkashi to Lambgaon, I was challenged by a bull, on the narrow single-lane winding roads. It asserted its dominance by getting into a charging stance; I reciprocated by hurtling towards him and jamming the front brakes, rearing the Himalayan towards him. Guess who won that round.
Landing into Srinagar gave us a chance to indulge our taste buds with Dominic pizza, which is a local version of Dominos. Turned out to be quite relishing, to be honest.
The ride to Mana from Auli took us through a range of landslide-prone areas; in fact, we came across a landslide that happened just 5 minutes prior to us reaching the start point of the ever winding roads. The ride took us through some awe-inspiring views, gliding alongside the holiest of rivers and breathtaking landscapes as we reached Badrinath. A rich cultural and spiritual heritage point in the Hindu religion, Badrinath attracts scores of travellers, pilgrims and devotees every year. Riding further, we reached Mana, the last Indian village on the Indo-Tibetan border, which is surrounded by a majestic view of the Himalayas.
The ride to Niti village was no different from the ride to Nelang valley, with similar kind of terrain and treacherous roads that truly tested our endurance and skills of riding. The only difference though was that, thankfully, there weren't any man-eating dogs here.
Our journey to Kausani proved to be a resting location before we pushed on to Jim Corbett. That said, the roads we took were quite challenging as there was only gravel and dirt for kilometres in sight, possibly due to landslides. Pushing on further to our last leg of the journey to Kausani, we did make the most of some beautiful corners but as we entered the village area, our fun was done.
The roads to the forests, reminiscent of the Tigers and Jim Corbett's escapades though, truly tested the bikes' limits and our skills, as we ended up riding in rains for more hours than I could count. To make things even more challenging, we dealt with non-existent roads and fog as thick and dense as a marble cake, barely giving us any visibility to gather momentum. Reaching Jim Corbett was a relief after the arduous battle with the elements and the unforgiving terrain.
The rains continued to accompany us on our way back to Dehradun. This time, though, we had the highways, with no sign of valleys or the twists and turns, which we rode on throughout our journey. We thought we could finally open the throttle on the Himalayan here, but it turned out that riding on the highways is even trickier and dangerous than the single-lane winding roads. The sheer number of potholes, of every conceivable size, really had us on our toes. The thrill factor was pushed a notch higher when we reached Haridwar, as it was pouring cats and dogs, with flooded roadways and a massive traffic jam. What made the scenario worse was riding during the night with barely any visibility. It was during this time, though, that the Himalayan really stood out, as we were able to tackle the flooded roads, squeeze ourselves out through even the tightest spots in traffic and ride our way through the broken roads and small canals as we made the final push out of Haridwar. From thereon though, the journey was quite relaxed, as we carried on with a slow pace to ensure we safely reached our destination.
It has been a tough journey with mixed emotions and a lot of excitement. The journey has also been quite intimidating, with an array of challenges. But the ride truly defined the term 'wanderlust' and when the day came for it to end, we couldn't help but appreciate mother nature for what it has given us.
So if you are the sort of person who is obsessed with unravelling the unknown, invigorated by the charm of nature or strive to get away from the daily rut to seek spiritual and self-revelation as the Beatles did, this experience will certainly quench your desires. All you need to do is get on and ride.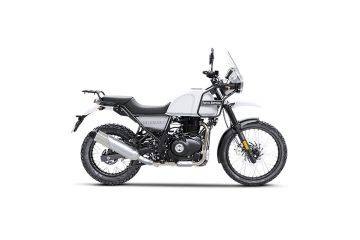 Rs. 1.81 lakh Onwards
Ex-showroom, Delhi
Get Loan starting @9.7%
View On Road Price
Royal Enfield Himalayan Alternatives