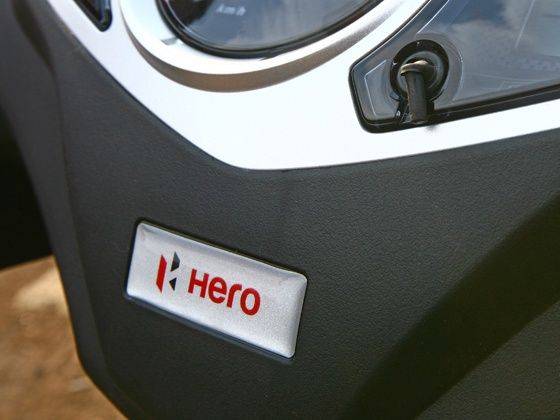 Indian two-wheeler major Hero MotoCorp has partnered with Italian design firm 'Engines Engineering' to boost the development for its future product line-up. The Bologna-based firm has been developing and designing motorcycles for various manufacturers over the years and it will now share its expertise with Hero MotoCorp to help them develop their next generation two-wheelers.
Engines Engineering was acquired by another Indian conglomerate, Mahindra and Mahindra, back in 2008 but the Indian company sold its 70 per cent controlling stake in the Italian firm early this year back to its original promoter, Alberto Strazzari.
The move comes ahead of Hero MotoCorp's extensive work on establishing its own full-fledged R&D centre in Jaipur, Rajasthan. In a bid to gain strong foothold in product design and development, Hero MotoCorp has existing partnerships with the US-based Erik Buell Racing (EBR) for latest in motorcycle technologies and AVL from Austria for engine development. With addition of Engines Engineering, the three-way partnership may give the much needed boost to Hero's R&D enterprise.
Commenting on the partnership, Pawan Munjal, Managing Director & Chief Executive Officer, HMCL, said, "I am happy to have Engines Engineering come on board as a strategic partner in our relentless pursuit of bringing revolutionary two-wheelers to our customers. I am sure the partnership with Engines Engineering, along with our other technology alliances, will result in offering cutting-edge technology and visionary styling in all our future products."
"I see this as a long-term partnership and there is immense scope to expand this alliance as we go along. This is also in keeping with my vision of having multiple centres of excellence located strategically across the globe. Our intent is to create a constellation of design excellence centres across the world with their specific skill-sets so that our customers across international markets benefit from the latest, the most customer-friendly and cutting-edge designs."
Alberto Strazzari, CEO of Engines Engineering, said, "I am delighted to join hands with Hero MotoCorp, the world's largest two-wheeler manufacturer. It is not just a business partnership, it is also a meeting of minds. Pawan and I share a common vision in terms of what a two-wheeler should be - both in terms of aesthetics and performance."
"I am very excited about the future possibilities of this partnership and I am also confident that our joint effort will result in some path-breaking products in the near future."