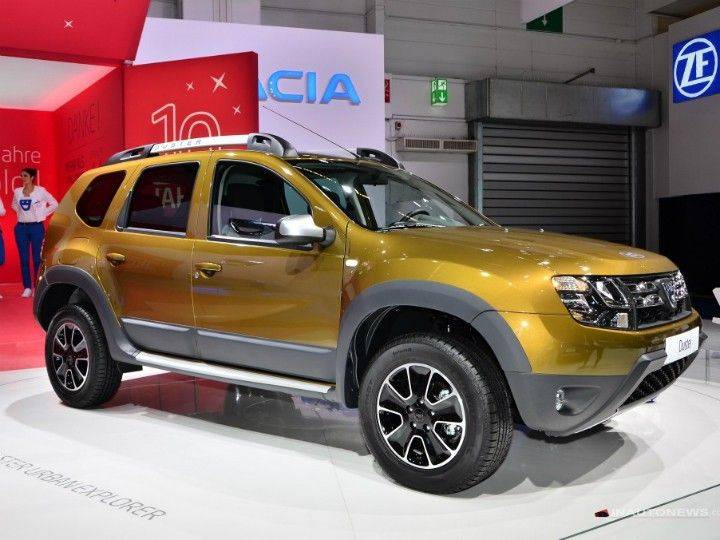 The European Duster, which sells under Renault's affordable department, Dacia, is now available with the Renault-Nissan alliance's six-speed Efficient Dual Clutch (EDC) automatic transmission. This is the first time that the EDC gearbox will make its way to the Renault Duster. Dacia revealed the compact SUV (six-speed EDC) at the 2016 Paris Motor Show. The car has already gone on sale in the UK.
The India-bound updated version of the duster was launched earlier this year. The car is mated to an automated manual transmission (AMT) which is based on the Duster's six-speed manual gearbox.
Mechanically, the Indian AMT version is powered by the six-speed EDC that is coupled to a 1.5-litre dCi diesel in the Dacia Duster that churns out 110PS of power. The car also comes with hill-hold assist.
Now, if we compare the pricing of the top-spec version of the Dacia Duster in the UK, which is now equipped with a six-speed EDC, to the AMT version sold in India, surprisingly, the European-spec car is cheaper than the one sold in our country.
In the UK, the range-topping six-speed EDC version is priced at £15,795 (nearly Rs 13.52 lakh) on road, while the top-end Indian AMT version costs Rs 12.97 lakh (ex-showroom, New Delhi), which means that the on-road price will certainly be more than that of the UK version. Dual-clutch automatics are any day superior to AMTs, with the former having smoother and faster shifts.