Chevrolet Commences Exporting 2017 Essentia
---
The Talegaon facility will serve as the production hub for the Essentia sedan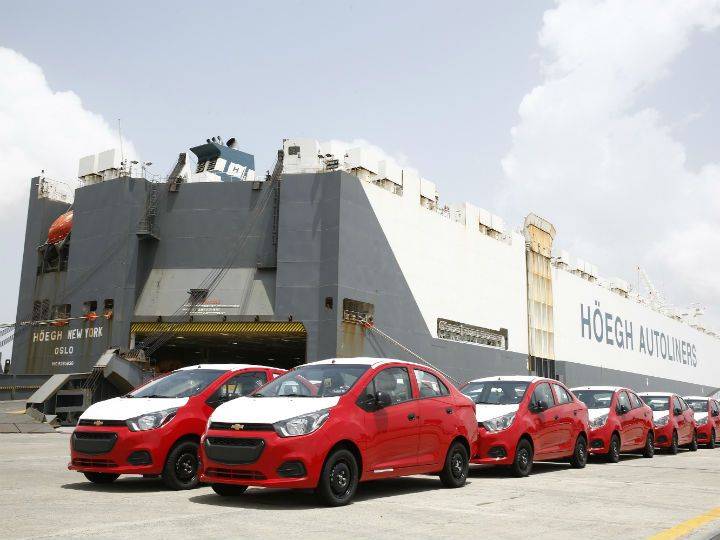 Chevrolet may have announced its exit from the Indian marketplace but the company will continue to produce global products out of its Talegaon plant near Pune. The first batch of 1,200 units of the Beat-based sedan, which was supposed to launch in India as the Essentia, was recently dispatched from the factory. Production of the sedan started on June 5, 2017. The first lot of the left-hand drive car left for the Latin American market.
The sedan was last showcased at the 2016 Auto Expo and should have gone on sale by the end of 2016, along with the Beat facelift. India launch of both the cars kept getting delayed until Chevrolet pulled the plug — on itself. In my brief encounter with the Essentia sedan concept, I found that it was surprisingly spacious considering that it was built on the Beat's platform. The first generation Beat was short on legroom, particularly in the back, while the Essentia could easily accommodate two six-footers behind each other.

Asif Khatri, VP of manufacturing at General Motors, said, "Our Talegaon facility is a key export manufacturing hub for GM. GM India's exports have more than tripled in the past year. GM was India's third largest passenger vehicle exporter in May - recording our highest monthly total of vehicle exports at 8,297 units.
We are very happy with the launch readiness. Our highly skilled and committed workforce at Talegaon has developed a mindset of zero defect to delight customers. The excellent quality is supported by a classic design, enhanced connectivity options, and ride and handling of the Chevrolet Beat sedan and we are confident that it will help us build on our success in the export markets."

While Kia and SAIC are entering the Indian market, which is set to grow rapidly in the near future, GM's retreat comes as a surprise. Especially considering that the company had dispatched invites for the launch and media drive of the Beat facelift. The sales executives had also begun their product training to prepare for the impending launch when the company dropped the bomb.