Here's What We Can Expect From Revolt's First Electric Scooter
---
What if Revolt were to jump into the growing electric scooter segment? What sort of electric scooter could we expect from the company?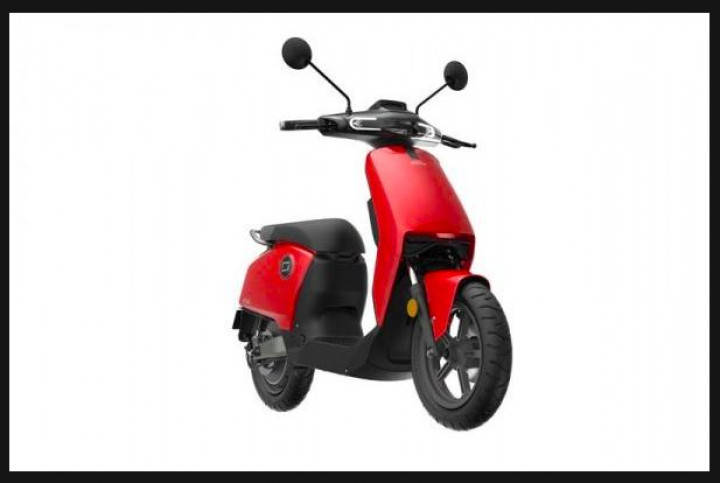 Delhi-based startup Revolt Motors were the first ones to jump on the electric motorcycle bandwagon in India with the launch of the Revolt RV 400 and RV 300. But in a market like India, the range expectation from electric motorcycles is at least a few hundred kilometres, considering ICE commuter bikes deliver those numbers with ease. Unfortunately, with the current level of electric propulsion, such range numbers are impossible to deliver, thereby limiting these vehicles to urban use. And when it comes to urban use, nothing really beats the practicality of scooters. That's why we've seen pretty much every manufacturer direct their current electric efforts towards e-scooters.
In fact, mainstream manufacturers like Bajaj and TVS have already realised the potential of this segment and have come up with their own products: the Chetak and the iQube Electric respectively. Even KTM is planning to jump into the bandwagon with one. Now there has been no confirmation from Revolt if it indeed plans to enter the e-scooter segment but it would make a lot of sense for the company to offer electric scooters alongside its electric motorcycles. So if or when that does happen, here's what we can expect from the brand's first electric scooter:
Battery and powertrain details:

In the most likely scenario, a real-world range of around 80-90km should suffice for most of the electric scooter users. We also expect its performance to be comparable to a 110cc petrol-powered scooter.
One of the biggest limiting factors in an electric vehicle is the long charging times. Revolt managed to circumvent this by adopting the novel battery swapping technology in its motorcycles. Could Revolt also equip its scooter with the same kind of tech? We certainly think so. And we also think that it would make sense to use the same battery pack from the RV300. This would make things much easier not just at battery swap stations, but would also keep costs in check by having shared components between products. Of course, since the battery pack will have to be easily removable, expect the brand to house it under the seat. Would this then compromise underseat storage? Possibly!
As far as propulsion goes, we think a hub motor makes a lot of sense for our imaginary Revolt scooter. By essentially having the entire drivetrain on the rear wheel, the rest of the scooter body can be kept compact, and there's also no complication of sending drive to the rear wheel using a belt (like the Ather) or a mechanical gear set (like the Chetak).
Will it be feature-laden?

Feature-wise, the norm for most of the electric scooters seem to be the inclusion of an all-LED lighting system and a fully digital instrument cluster with smartphone connectivity. So expect Revolt to not compromise on these aspects. Would this also have a 'sound generator' like on the RV400? We don't think so! Such features are likely to impress motorcycle buyers, but would not appeal to those looking for the practicality of a scooter. As far as the overall build quality is concerned, we could expect it to be pretty decent -- somewhere between the TVS iQube Electric and the Okinawa I-Praise.
How might it look?

Sure, Super Soco was Revolt's platform partner for the RV 400 and the RV 300. But that does not necessarily mean that Revolt will take their help for a scooter as well. But if Revolt were to team up with Super Soco for a scooter project as well, then it might resemble the Super Soco CUx electric scooter. Of course, we expect that in such a case, Revolt would tweak the design to make it a bit more practical for the Indian market.
When can we see one and how much would it cost?

If we had to make a guesstimate, Revolt could bring an electric scooter sometime early next year. This is especially considering that all manufacturers have had their plans delayed due to the COVID-19 lockdown. An estimated pricing between Rs 90,000 and Rs 1 lakh (ex-showroom) seems to be reasonable for such an electric scooter. But knowing Revolt, we can certainly expect them to offer their 'My Revolt Plan', which will allow potential buyers to get their hands on this electric scooter by paying a monthly fee. All in all, it is likely to be a feature packed, yet a more affordable alternative to the Bajaj Chetak and the TVS iQube Electric scooter. Definitely something to look forward to.
Images of the Super Soco CUx and its variants are shown for representative purposes only.
Add Your Comments