Pros and Cons of engine oil additives
Aug 21, 2012
Views : 35108
---
Engine oil additives, in general, are meant for the engine's well-being but they do have a few drawbacks

Photo credit: Thinkstock
Engine oil additives improve lubrication, performance in extreme temperatures and extend the life of the engine oil. Some additives improve the viscosity of the engine oil for optimum performance under varying operating temperatures, thereby reducing wear and tear. Additives that reduce friction improve the performance of the engine.
However, an incorrect combination under adverse weather conditions can alter the effects of engine oil additives.
The pros and cons of engine oil additives:
Pros:
• Engine oil additives are compatible with both mineral and synthetic engine oils
• Prevent gaps in oil circulation (also called an 'oil film break')
• Reduce friction of engine components
• Improve performance
• Reduce foaming around the crankshaft
• Prevent build up of sludge
• Extend the life of engine components
• Extend the life of the engine oil
Cons
• Added expense over engine oil
• Too much concentration of anti-foaming agents can have the opposite effect and promote foaming
• Some detergent additives can work against other additives that reduce friction
• Sulphur additives can reduce fuel efficiency sometimes and damage catalytic converters
Go in for reputed brands like 3M as they are the most effective.
Consult experts about the use of engine oil additives in different weather conditions and terrain to understand if your vehicle requires them.
Regular servicing and changing of the engine oil is usually all that is required.
Prices of engine oil additives start from Rs 100 (onwards) for one quart (946.353 millilitre).
See what our community has to say!
NEW
India's largest automotive community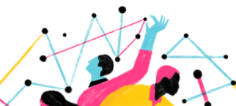 4 Offers Available