Weight is the biggest enemy of fuel economy. The basic rule to save fuel is travelling light. But there's more to it than just that. You can start by purchasing a car that weighs the least

Weight of cars has gone up in the past few years since focus has shifted on adding more equipment to a car on the safety, comfort and entertainment front. Cars are no more just the machine with seats and a music system. And so to rid yourself of the only constant that will stay with you once your purchase, is to purchase a light car.
Don't accessorise
Well not literally. Adding a rear view camera or some chrome plating on the mirrors will not affect you much. But adding roof rails or a luggage rack, a bull bar or extra plastic cladding will increase the fuel consumption of your car. At times, a luggage rack can be useful but it affects safety so avoid adding it to your car. These accessories also increase drag in addition to adding weight creating a twin impact on your gas guzzling rate.
A clean boot
The boot of a car is the most neglected part. It rarely ever gets cleaned and most of the things you don't need is dumped there for eternity. Bags, bottles, car covers, oil cans, the list is endless. More often than not, you will find these lying in your boot. Keep adding more objects and collectively your car's fuel efficiency takes a hit. Clean it all up unless you use them regularly. Don't take the spare wheel out or the car's tools as they are required in an emergency. In addition to your clean boot, take junk out of door pockets and seat back pockets.
Alloy wheels
Get your car a set of alloy wheels. The benefits are twofold – first they look better giving your car a premium look and better resale value and second they are lighter and stronger than steel wheels. For better economy, a lighter car is obviously better.
Don't overload
Most small cars are meant to carry four passengers in comfort, some can fit in five and larger cars vary from 5-7 if the vehicle has a third row of seats. But being India, we tend to squeeze in an extra person or two when the need arises. Not only is this illegal but also dangerous and detrimental to the car's engine and economy. You tend to strain the engine to carry this extra load and the added weight makes the car consume more fuel.
Just keeping the car clean of junk, adding a set of alloys and not loading it over the prescribed limit can ensure an efficient car that stays true to its expected rate of efficiency.
See what our community has to say!
NEW
India's largest automotive community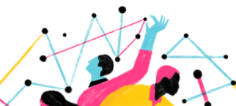 4 Offers Available