Windscreen and Window care
Jun 27, 2014
Views : 29706
---
Taking care of your windscreen is an important part of car maintenance. Here are some tips....

Taking good care of your car means that you need to take care of every part of your car, including your windscreen and windows. Not taking care of this particular part of your car can lead to a number of problems which include reduced safety and increased expenses due to the need for car windshield repair or replacement. To avoid these, careful windscreen and window maintenance and care is indeed needed.
Park your car in a sheltered environment
Like with everything, prevention is better than cure. People tend to forget that when they park their car in the open, things can fall on their windscreen causing avoidable damage. Park away from buildings, especially in India where people have the nasty habit of throwing little things out the window. Also, in costal areas around the country, remember to never park under a coconut tree, especially during the monsoon season.
Drive at a safe distance
Staying too close to the car in front of you can result in small stones and pebbles or other similar projectiles flung by the tyres of these cars to hit your windshield. Items being thrown out carelessly by the occupants in the cars (as we see commonly in India) ahead of you can also cause damage to your windshield, so staying a reasonably safe distance away is a good idea.
Make sure your wipers are in good condition
Using damaged windscreen wipers or those that are seldom cleaned can result in deep scratches into your glass. Always ensure that your wipers are in good condition (especially in the monsoons) and are clean before you set off on your journey. Also remember to never use your wipers when the windscreen is dry. Always use your windscreen washers to wet the surface of the glass before using your wipers. It is also a good idea to add just a small amount of shampoo or soap solution into your windscreen washer fluid container so as to give the wipers a smoother and less friction prone surface.
Clean off stubborn stains by hand
The best way to clean a windscreen or any auto window is with wet newspaper. Not only does this ensure all the tough grime and insect stains are removed, they also act as a pseudo polishing paper ensuring the windscreen becomes as clean as possible. After a generous scrubbing, make sure you wipe off the water either with your clean wipers or with dry newspaper.
Don't slam your car's doors
You do not need to slam your car doors to close them. Gently closing them is enough. Slamming can cause your windows and windshields to vibrate, which may result in cracks or chips. Constantly slamming your doors will also cause these cracks to expand, making the need for new side windows or a new windscreen.
Park your car in the shade
India's extreme heat in the day and relatively cooler temperatures in the night can cause micro cracks in the windscreen and windows. In summer month, especially in cities like Delhi, it is advised that one keeps their windows slightly open so that the heat gets a chance to escape. Too much heat can cause the small cracks to expand and result in irreparable damage
See what our community has to say!
NEW
India's largest automotive community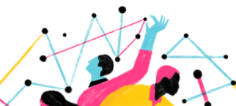 4 Offers Available